An apparent triple murder-suicide involving four family members left residents of the small town of Keego Harbor stunned and searching for answers.
Officers arrived at about 8:10 a.m. Friday at the residence on the 2300 block of Cass Lake Road in the central Oakland County city, discovering the scene after a concerned relative requested a welfare check, according to a news release from the Keego Harbor Police Department.
Police released few details Friday.
"We are still investigating, but we are pretty sure we know what happened and who did it," Keego Harbor Police Chief John Fitzgerald said.
Neighbors identified the deceased as Daniel and Lauren Stuart, who were in their 40s, and their children Bethany and Steven, who were in their 20s.
A few hours after the bodies were discovered, several police cars blocked off the street around the well-kept home with light brown siding. Yellow police tape was strung across the property, tied to a fire hydrant.
Several curious passersby stopped by the scene and asked reporters what happened, the news bringing some of them to tears.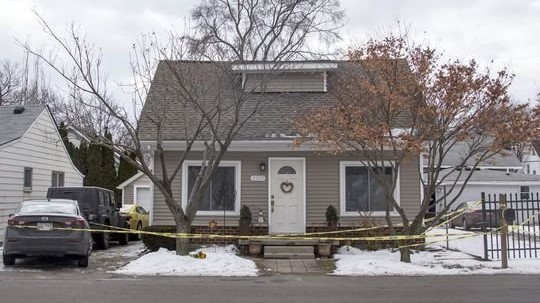 Michael Dapoz, who lives nearby, said he's thinking of the family.
"It's sickening," he said. "Stuff like this doesn't happen around here."
Neighbor Jacquelyn Tristani said Lauren Stuart was hardworking and employed at a gym. She would occasionally stop by and ask to borrow tools when she was doing home remodeling projects and yard work.
Tristani said Daniel Stuart worked in Ann Arbor. She said the family was quiet.
"I feel sorry that I couldn't do more (for the family)," she said. "You don't know your neighbors like you maybe should."
The deaths of the four family members stunned the close-knit community of about 3,000 people.
"This is a quiet and very safe city. We had no major crimes in the city in a long time. This is an abomination and an anomaly, " Fitzgerald said.
Police continue to investigate. Anyone with information is asked to call (248) 682-3030 or e-mail Detective R. Barnes at barnes@khpd.org.
The incident came a day after a double-murder suicide was reported in Sebewaing, in Michigan's Thumb northeast of Saginaw, according to the Associated Press. In that case, a 61-year-old man is believed to have killed his 60-year-old wife and 21-year-old college-student daughter before fatally shooting himself.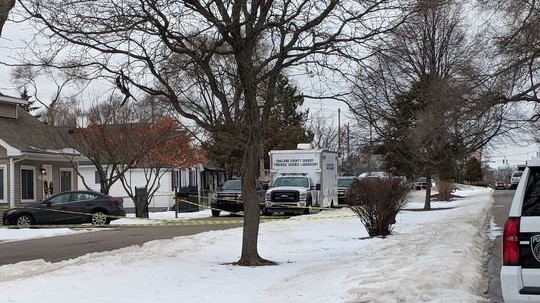 Staff writer Ann Zaniewski contributed. Contact Robert Allen on Twitter @rallenMI or rallen@freepress.com.
Contact Omar Abdel-Baqui: 313-222-8850 or oabdelbaqu@freepress.com