ALLEGAN COUNTY, Mich. — A fire that spread around 250 acres in Allegan County Wednesday afternoon and night has been nearly contained, officials say.
Paul Rogers, a fire prevention specialist with the Michigan DNR, said no one was injured and the fire was mostly on Allegan County game area, as well as a small amount of private property.
Rogers said Wednesday it could take several days to fully contain it.
It started around 2:30 p.m., and continued into the night as wind pushed the flames to the north and northeast. A spotter pilot estimated it spread to around 250 acres.
It is unknown what caused the fire, but Rogers says his team will look into an origin starting Thursday.
"Spring time is really our highest fire danger time," he said. "This is really elevated because of the high winds, that's our biggest risk."
The DNR evacuated six homes on 116th Street nearby the game area.
One firefighter suffered heat exhaustion, but no other injuries were reported.
The fire was able to spread so quickly due to the dry brush and plants on the ground after winter. Crews contained the fire by making dirt line all the way around it, anywhere from 6 to 8 feet wide, so the fire cannot spread outside its borders.
Gusty winds mixed with warm temperatures are the perfect ingredients for elevated fire risks in the area.
Officials said fire departments have been responding to numerous grass fires, brush fires and open burning complaints.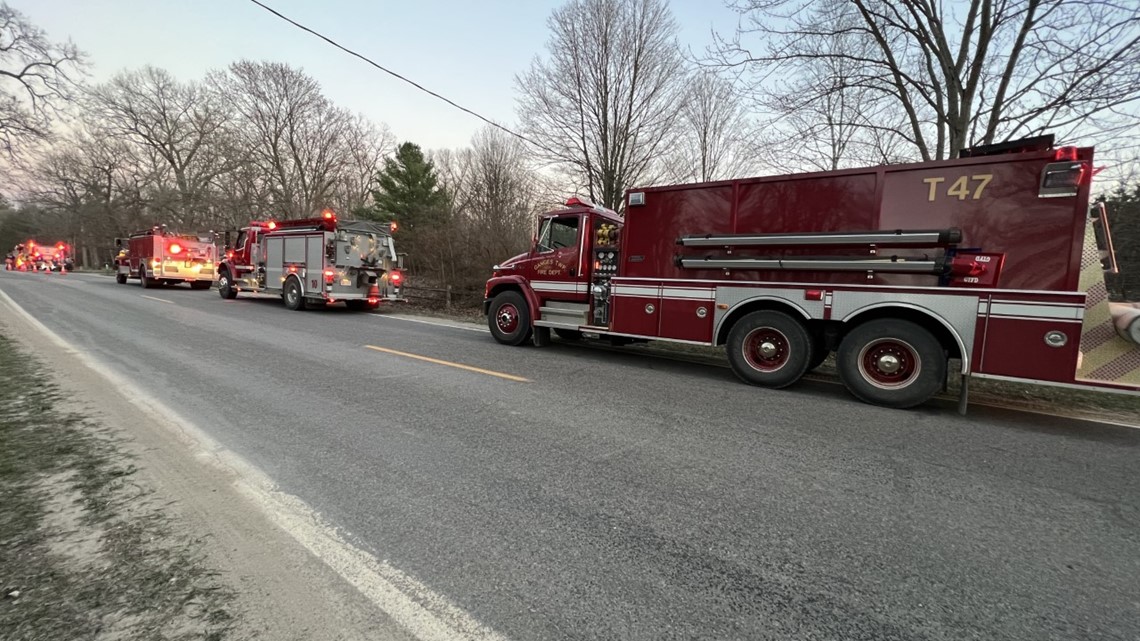 To keep firefighters and your neighbors safe, you're asked to refrain from open burning at this time.
Open burning is defined as the burning of unwanted materials such as paper, trees, brush, leaves, grass, and other debris where smoke and other emissions are released directly into the air.
Contained, recreational campfires are still allowed.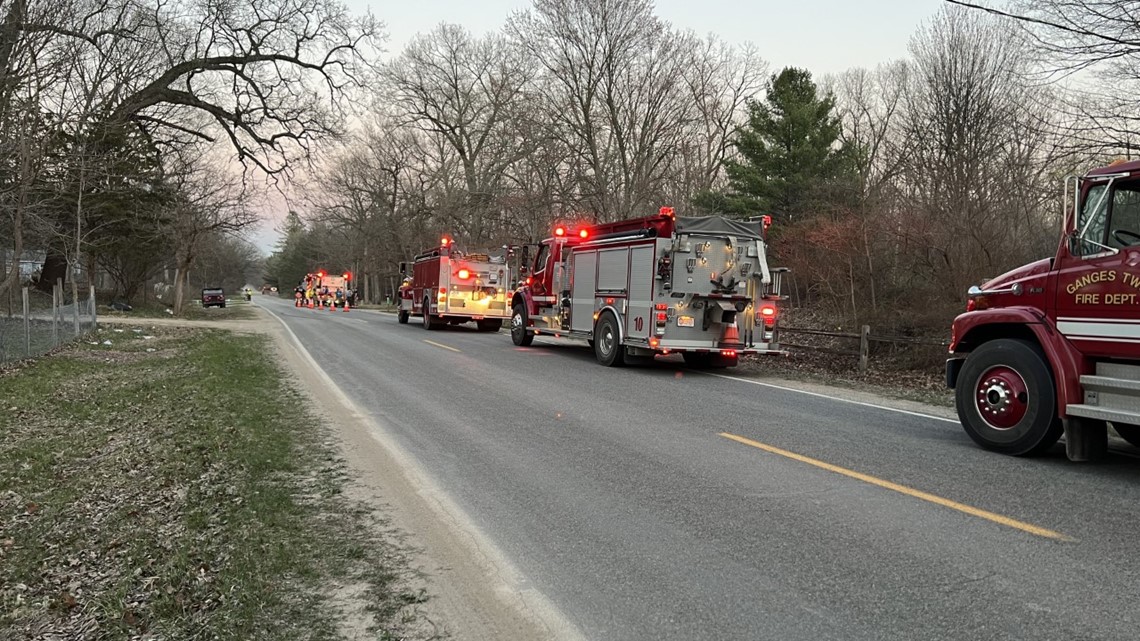 You can be fined for open burning.
In the northern Lower Peninsula and the Upper Peninsula, permits are issued through the DNR's website Michigan.gov/BurnPermit. Residents are encouraged to frequently check the website to see when restrictions are lifted.