GRAND RAPIDS, Mich. - The Grand Rapids Police Department received some new gadgets on Tuesday that officials say will help them enforce the five-foot distance required by drivers when passing a cyclist.
The ultrasonic radar attaches to an officer's bicycle and captures the distance between the handlebars and passing vehicles. If a car is within five feet of the bike, the device blinks red and records the incident.
In the state of Michigan, the law for drivers is a three foot distance, but in Grand Rapids, it's five feet.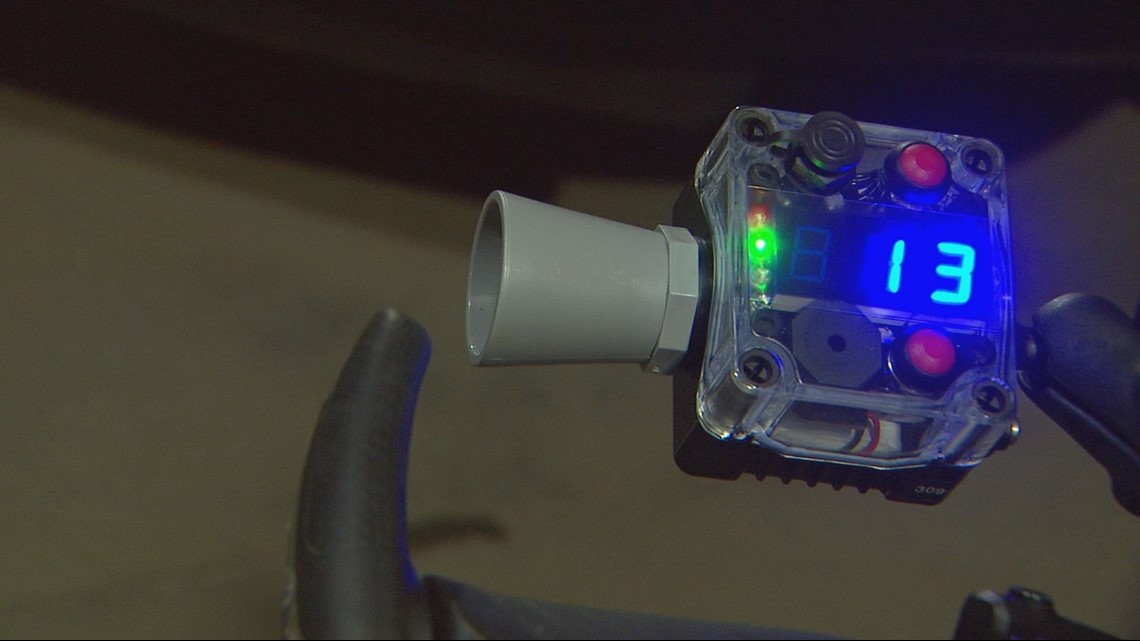 Fatal crashes involving bicycles have dropped over the years with the advent of the Driving Change campaign, but there's still a lot of room for improvement, said Grand Rapids Police Sgt. Allen Noles.
"If we can avoid any bicycle fatalities in the city, that would be our goal," Noles said. "And this is just another tool for use to make everybody safer."
Grand Rapids police is the first department in the state to receive the technology for the federal pilot program. Officers trained with the devices on Tuesday, July 10.
The second participating city is Knoxville, Tennessee. Like the state of Michigan, Knoxville has a three-foot safe passing distance.
"At the end of this research that we're going to do...they're going to evaluate that data," Noles said. "[And they will] see what is the best possible scenario for the ordinances and enforcement and reducing those crashes."
The tool will clear up the question of enforcing the passing ordinance in the city, said Grand Rapids Traffic Safety Manager Chris Zull.
"When we think about enforcement, it absolutely can change your behaviors," Zull said. "And knowing that the officers are out there with the ability to measure the distance, and potentially cite based on our behavior, is important for us to know."
Under the system, bicycle officers would call a patrol call to stop a vehicle disturbing the five-foot passing boundary. Drivers pulled over in the first three to four weeks of the program likely won't be ticketed, Noles said.
"At first, our intention is to educate the public on the distance," he said. "Obviously, if there's a very egregious violation, there's still the option for the officer to issue the citation."
Violators of the ordinance can be cited with a municipal civil infraction. The research program runs through October, but GRPD gets to keep the two radar kits.
"When it comes to spring next year, we'll be attaching these things to the bicycles again and going back out there," Noles said. "It's not something that we just want to do for a few months and forget about it."