GRANDVILLE, Mich — The Grandville Police Department will say goodbye to Chief Dan Steere, after he served the public for 38 years.
Steere started his career with the Tampa Police Department. He was hired onto Grandville's force in 1986. He has held many roles within the department, including officer, sergeant, detective and deputy police chief. Steere was promoted to Grandville's police chief in 2012.
"My greatest admiration is for Dan's unquestioned commitment to public safety" said Grandville City Manager Ken Krombeen. "He makes the safety of residents, visitors and his police force a daily priority."
Steere's last day will be Wednesday, Jan. 15.
The Grandville City Council confirmed Monday that Deputy Police Chief Paul Anglim will be promoted to Police Chief follow Steere's retirement.
Anglim began his law enforcement career with the Gladstone Department of Public Safety in 1983. He served 27 years with the Wyoming Police Department before being hired as Grandville's Deputy Chief in 2012.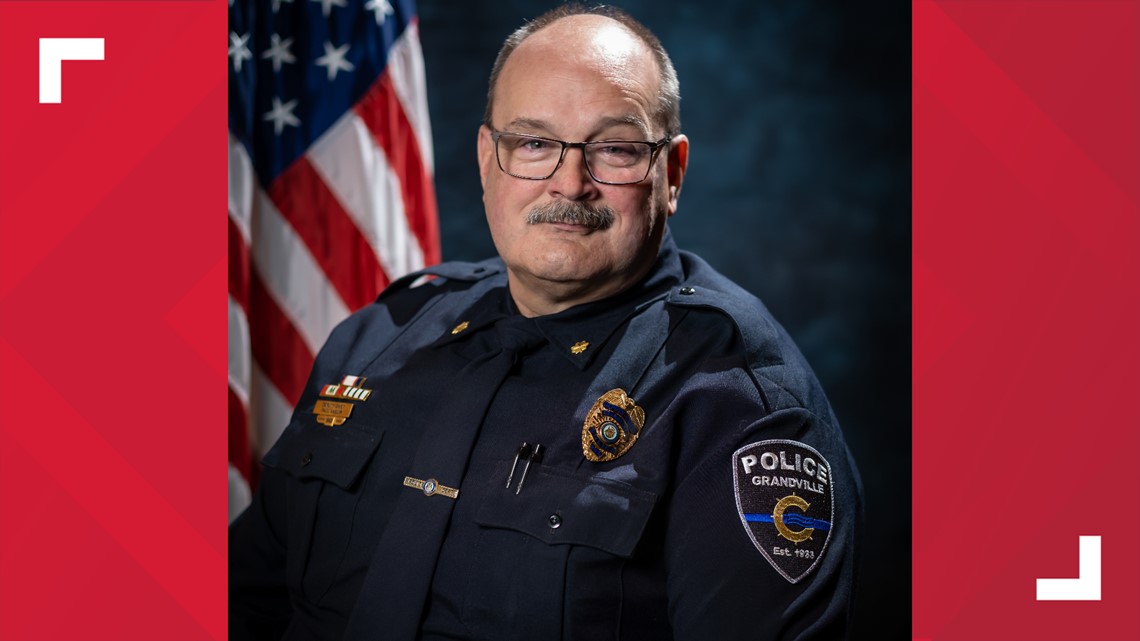 Paul experience includes stints as police officer, sergeant and lieutenant with highly responsible supervisory duties and special assignments in training, tactical arrests, community policing, quartermaster, traffic, incident management, officer safety, operations, logistics and honor guard.
"From my perspective, Deputy Chief Anglim has been well prepared to step into the chief's role," Krombeen said. "He has consistently demonstrated mastery of the elements critical to an executive post in police administration and has the right temperament to deal with all internal and external requirements of the position."
More stories from 13 ON YOUR SIDE: