GRAYLING, Mich. — A wildfire that started Saturday near Grayling is now largely contained, the Michigan Department of Natural Resources (DNR) reported Monday afternoon.
The DNR says that the fire was caused by a campfire and has burned an estimated 2,400 acres of since it began.
The fire began around 1 p.m. near Staley Lake in Grayling Township. It moved southwest through jack pine, mixed pines and oak, the DNR says.
Additional fire crews from multiple agencies are working to reinforce the containment line to the south of the fire. These crews are also beginning to transition from fire suppression to mop-up efforts.
The DNR says that crews are working to reopen the rail line north of 4 Mile Road as well as working to reopen the fire area to the public.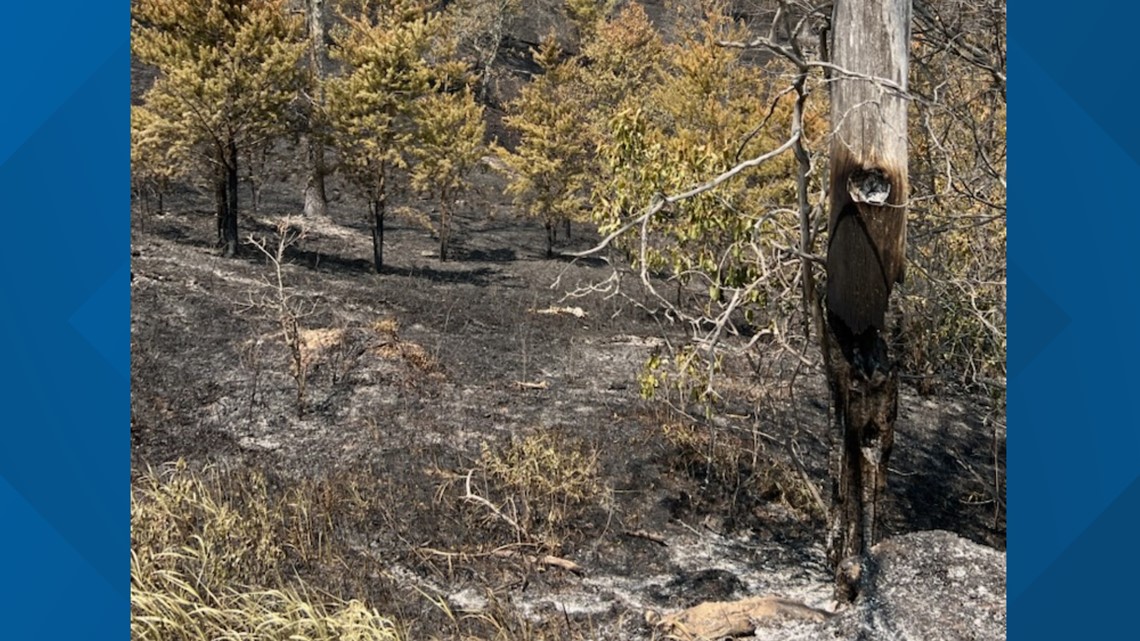 Michigan Gov. Gretchen Whitmer activated the State Emergency Operations Center to coordinate firefighting efforts, and a team of 10 firefighters from Wisconsin also answered the call for help.
The DNR provided a map with the perimeter of the wildfire outlined in red and the burned area shaded in pink.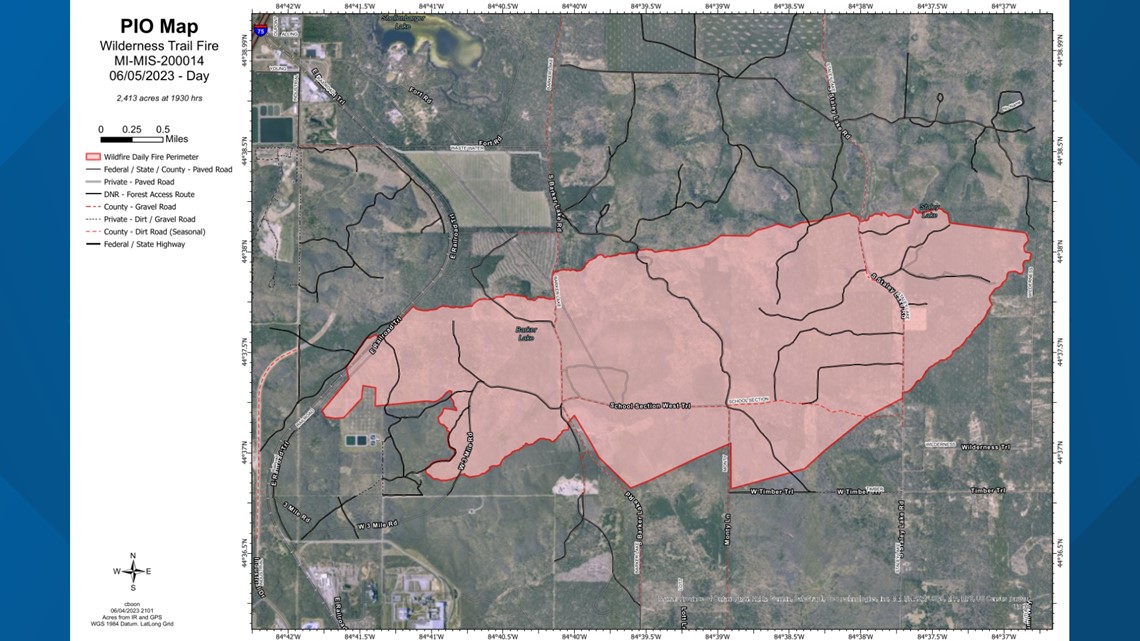 "There's not enough rain today to make a significant reduction in fire danger," said Mike Janisse, commander of the DNR Incident Management Team that is assisting with the fire. "Even though it feels cooler, conditions are very dry and extreme fire conditions are expected to continue in the Grayling area and around the state."
Fire risk conditions remain very high or extreme across much of the state and the DNR is currently not issuing burn permits.
The DNR asked residents to follow these tips to reduce the risk of wildfire:
Never leave a fire unattended, even for a moment.
Check first to see if conditions allow for burning at Michigan.gov/BurnPermit.
Always put fires out completely with water. Drench the coals, stir with a shovel and drench again.
Don't park vehicles over dry grass; heat from vehicles can ignite dry grass. Make sure no trailer chains are dragging, which can create sparks, and be careful when using power equipment outside.