WHITE CLOUD, Mich. — A familiar, furry face is continuing to help keep students at ease this school year.
Gus has a unique position at White Cloud Elementary: His main role is a speech assistant for students participating in speech therapy exercises, but also serves as therapy dog to everyone.
His owner, Amy Beukema, is a speech language pathologist with Newaygo County's Regional Educational Service Agency. Together, the pair make the rounds through the school. Beukema said she realized early-on that Gus had potential to help.
"Even before he was certified in the school… he would automatically try and get to the kids," she said. "So he loves kids."
And that love has only gotten stronger. On weekday mornings, Gus can be found greeting students at the entrance of the school before class begins. And for some, those Gus-meets are something students look forward to.
"To understand how much the kids rely on him being in the building was eye-opening for me," Beukema said. "It's a thing where you know it makes a difference, but until you live it and see the difference, it's magical."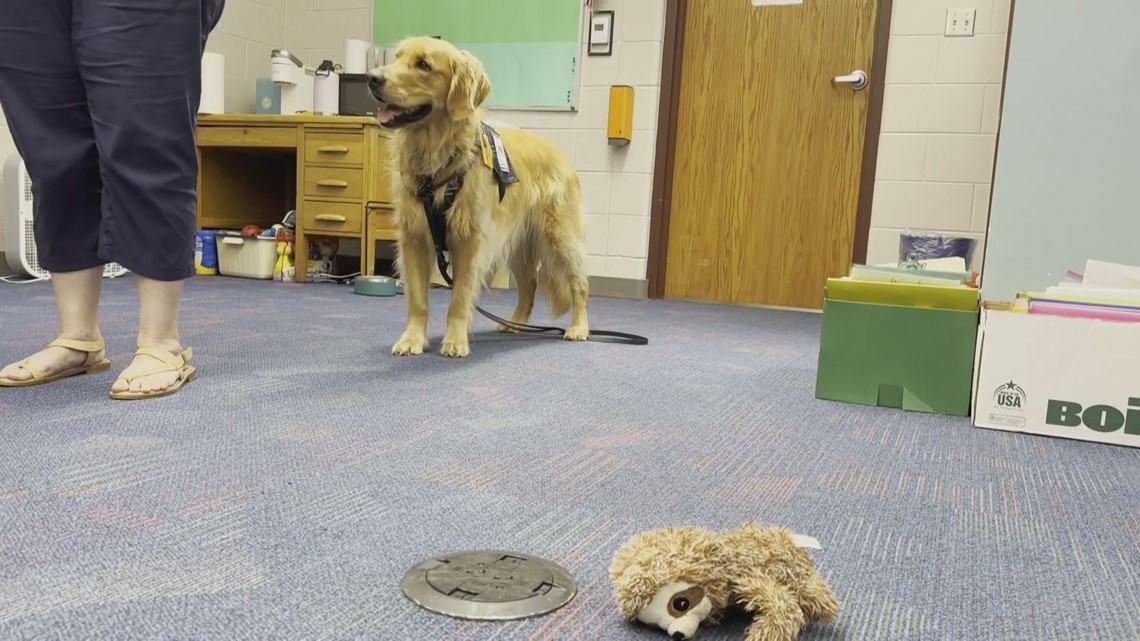 When he's not getting loved on by students or providing support, Gus works out of the school's "motor room," a dedicated space that helps students with their speech therapy.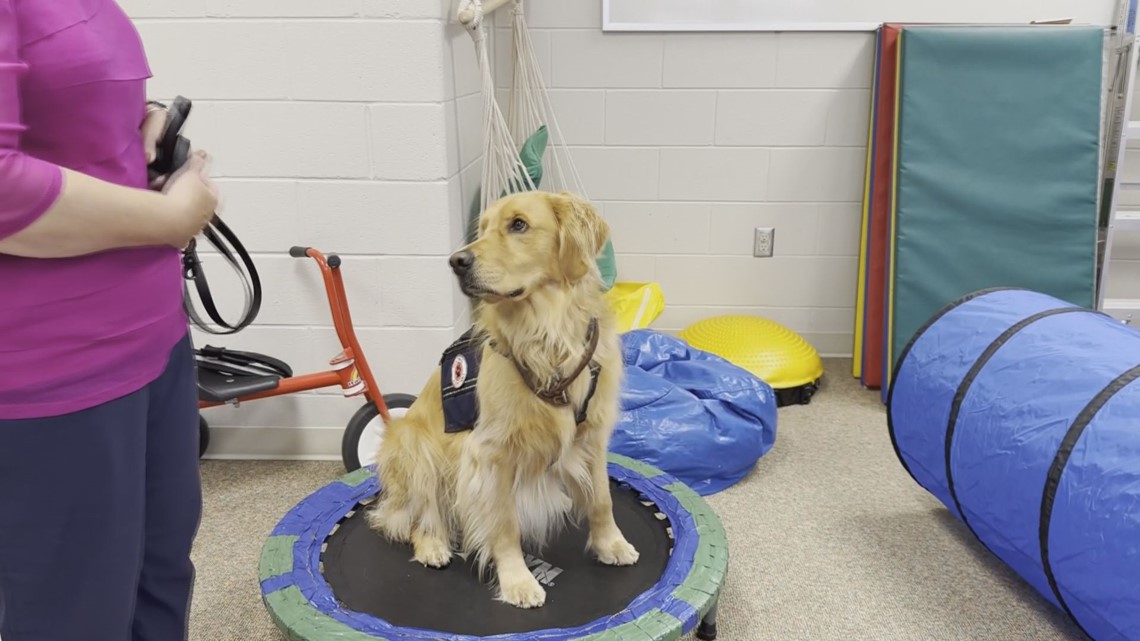 Along the walls, there are different arrangements of pictures and words in a subject-verb-action format.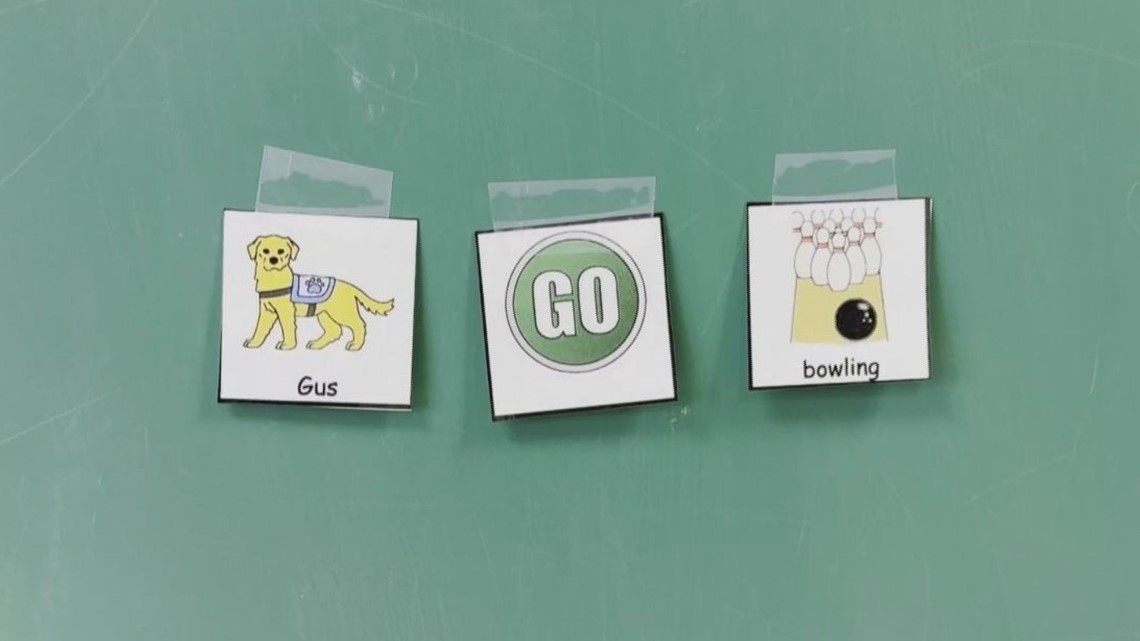 The exercise eases students to talk and pays off with Gus performing said action.
"When they tell Gus to do something, Gus does it," said Tonya Prewitt, Special Education Supervisor of White Cloud Public Schools. "In watching the students work with us, I can see the power of language coming out of them. The students get a sense of what that language – how powerful language can be."
Whether it's in the motor room, or even their hallways and classrooms, students say Gus is special.
"It's just – he helps people out," said fifth-grader Thomas Magnan.
"He's really – nice," said fellow fifth-grader Kylie Truschke.
For Beukema, she's just proud to share her dog with the community she calls home.
"It's very rewarding to know that I was given the opportunity to provide something that will truly make a difference for these kids."