GRAND RAPIDS, Mich. — Actor Hill Harper was in Grand Rapids, Saturday, April 15. He was the guest of honor at a meet and greet hosted by the Kent County Black Caucus.

Hill, who is known for various acting roles—most recently in ABC's 'The Good Doctor,' playing Dr. Marcus Andrews—mingled with the small crowd and introduced himself to each person before addressing the crowd as a whole.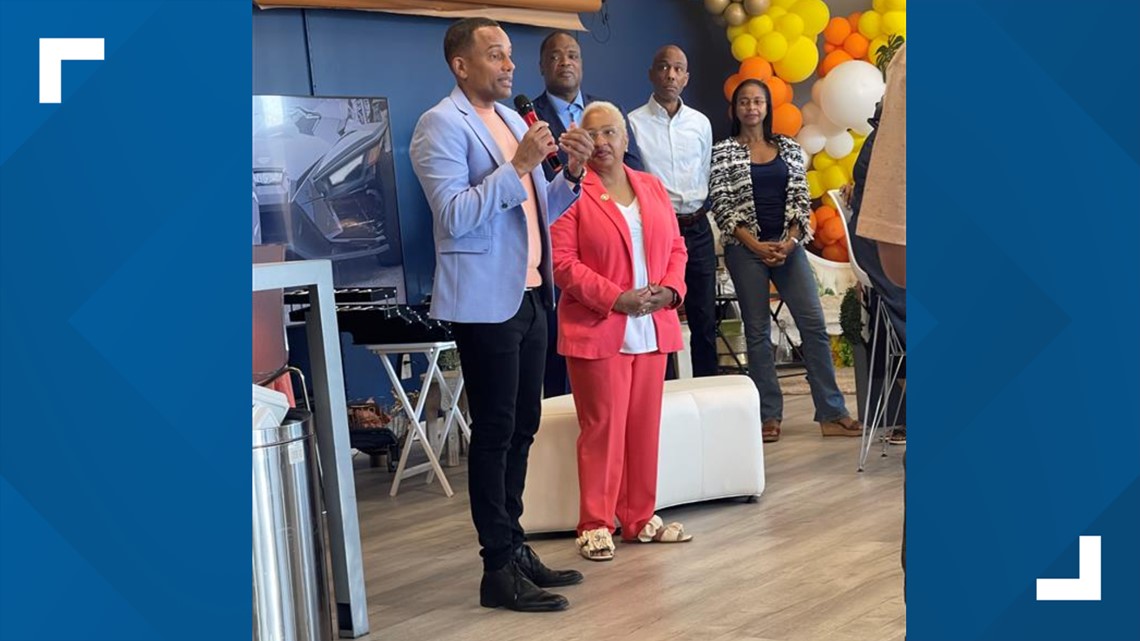 Hill mentioned the significance and rarity of an open U.S. Senate seat in our state after longtime Michigan Democrat, Sen. Debbie Stabenow, earlier this year announced she would not be seeking reelection in 2024.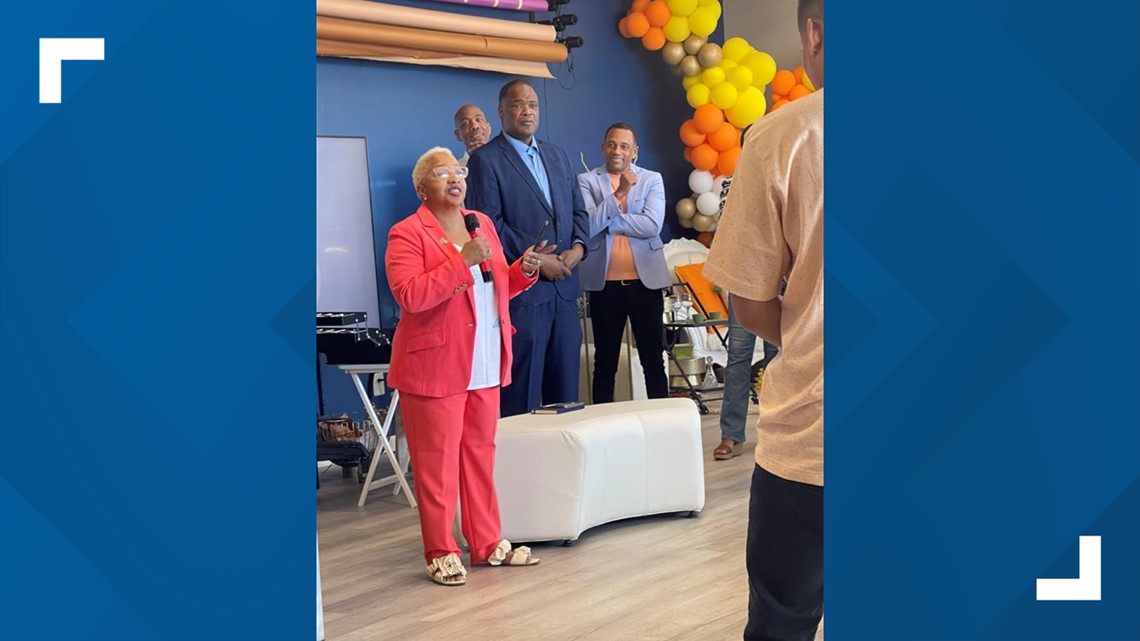 The actor also talked about the many other roles in his life as an author, activist, cancer survivor, Harvard Law graduate and being a single father to his adopted son. He's raising his son in Detroit after purchasing the historic Fisher mansion, which is currently undergoing renovations.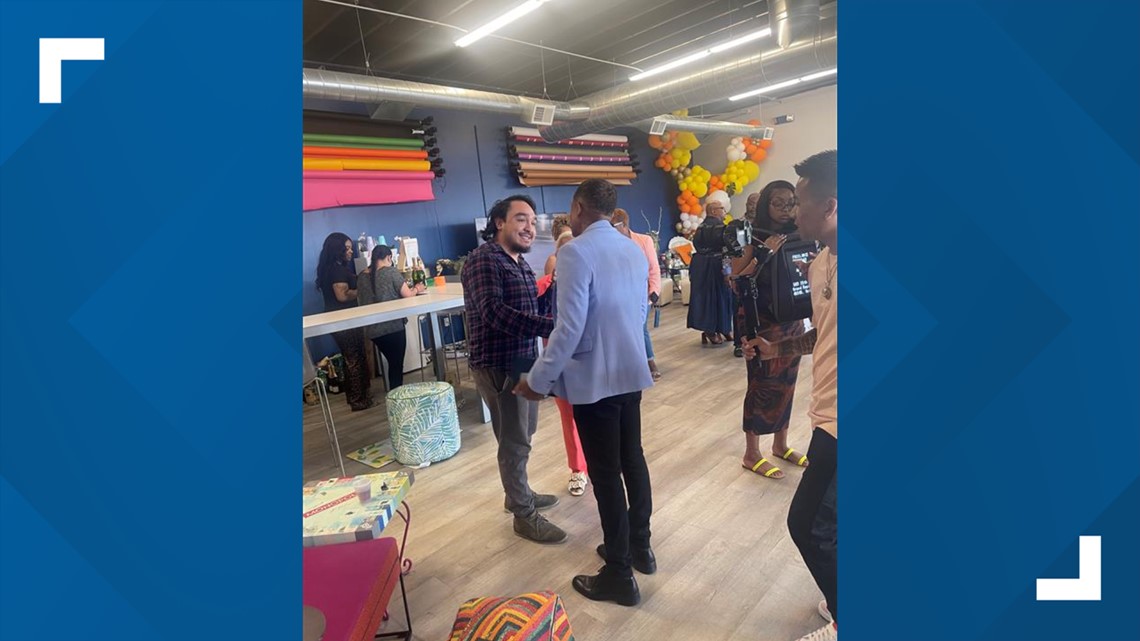 Small business owner is another title to add to the list. Hill owns a coffee shop in downtown Detroit.
The importance of entrepreneurship was another one of the topics Hill touched on while addressing the Grand Rapids crowd at the Business Exchange Center on 28th Street SE. The Xchange provided the space for the event, and is an organization which supports local Black-owned businesses.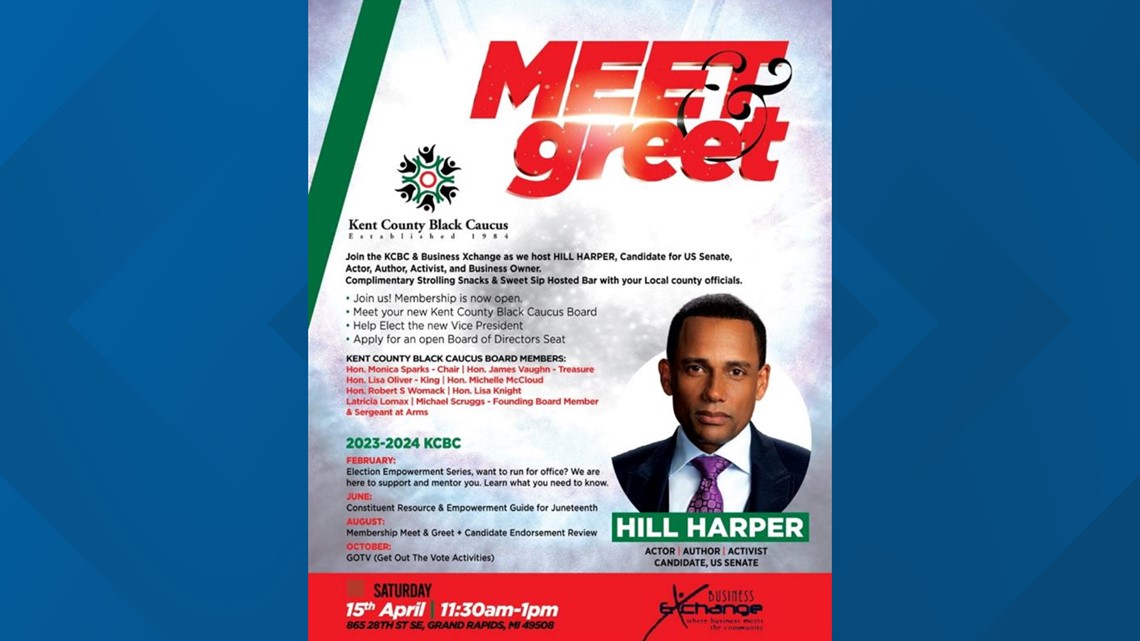 Other topics Hill touched on include systemic racism, earning livable wages and the wealth gap. He also took questions from the crowd.