High water levels are wreaking havoc in the Great Lakes.
The five inland seas are bursting at the seams during the region's wettest period in more than a century, which scientists say is likely connected to the warming climate. And no relief is in sight. Forecasters expect the lakes to remain high well into 2020.
Homes and businesses are flooding, roads and sidewalks are crumbling and beaches are washing away.
Homeowners and agencies are extending battered seawalls, constructing berms and piling stones and sandbags. Some are elevating houses or moving them farther inland.
High water wreaks havoc on Great Lakes, swamping communities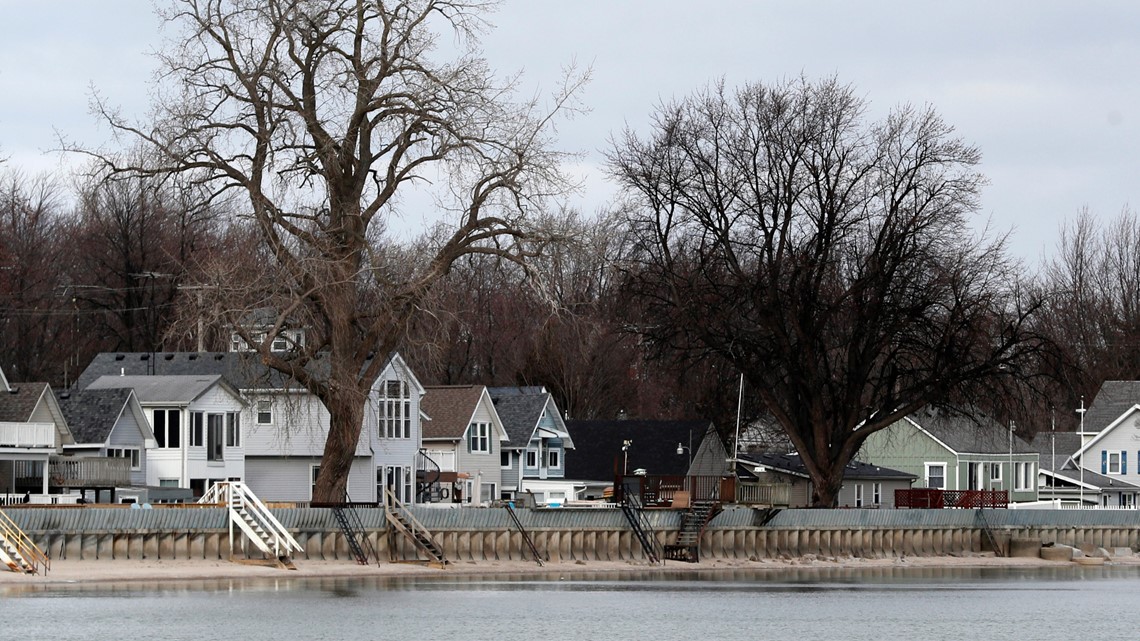 High waters and erosion has also forced beach events to relocate. Burning Foot Beer Festival, which typically takes place on Pere Marquette Beach in Muskegon County, has been relocated to downtown Muskegon this year. The current conditions of Lake Michigan's shoreline poised too much of a risk for the festival.
Gov. Gretchen Whitmer recently delivered her State of the State address, but made no mention of erosion. Whitmer told those in attendance, "record Great Lakes water levels and their impact on tourism, agriculture and infrastructure speak to the magnitude and the urgency of the challenge ahead."
But her vague mention was not enough for lakeshore property owners and municipalities -- who wonder if Whitmer and lawmakers in Lansing understand the true impact of erosion on Lake Michigan.
Less than a decade ago, the Great Lakes had the opposite problem: levels were at record lows.
Experts say these abrupt swings may continue as global warming brings more extreme storms and droughts.
13 ON YOUR SIDE contributed to this reporting.
RELATED VIDEO:
More erosion/lakeshore news on 13 ON YOUR SIDE:
►Make it easy to keep up to date with more stories like this. Download the 13 ON YOUR SIDE app now.
Have a news tip? Email news@13onyourside.com, visit our Facebook page or Twitter. Subscribe to our YouTube channel.