Mary Free Bed says she was practicing using a wheelchair by getting real-world experience in one, giving Samantha the chance to navigate different spaces.
Her recreational therapists went along for the visit, helping her as needed, and working alongside her to regain strength and mobility.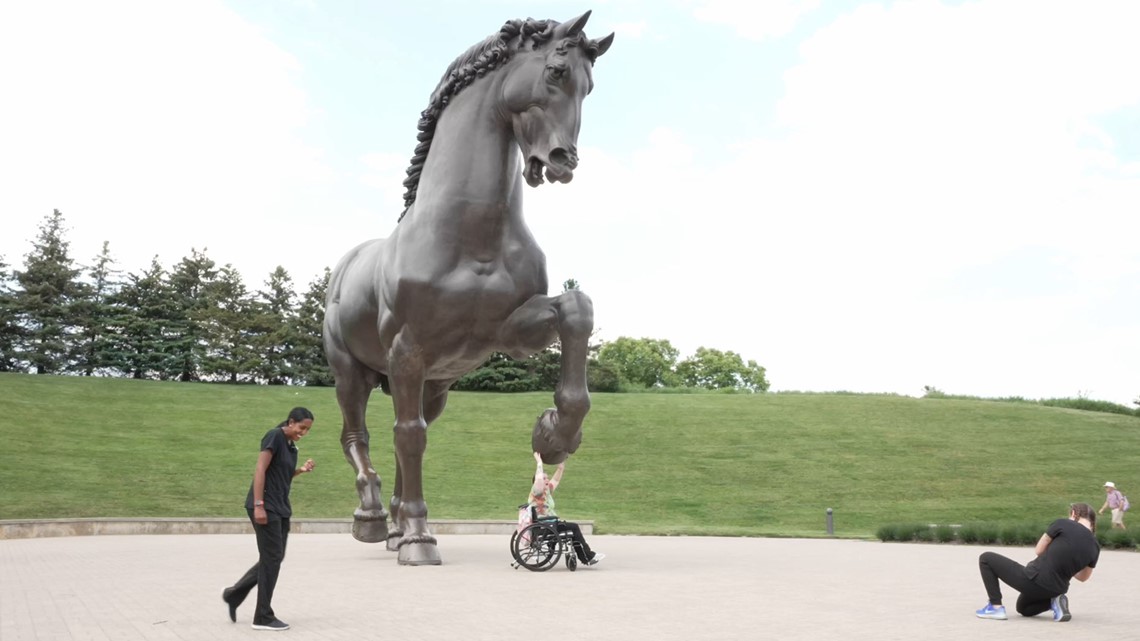 Her therapists say getting her out in public and exploring new terrain helps her to problem solve and gain confidence, as she prepares to use a wheelchair throughout her recovery.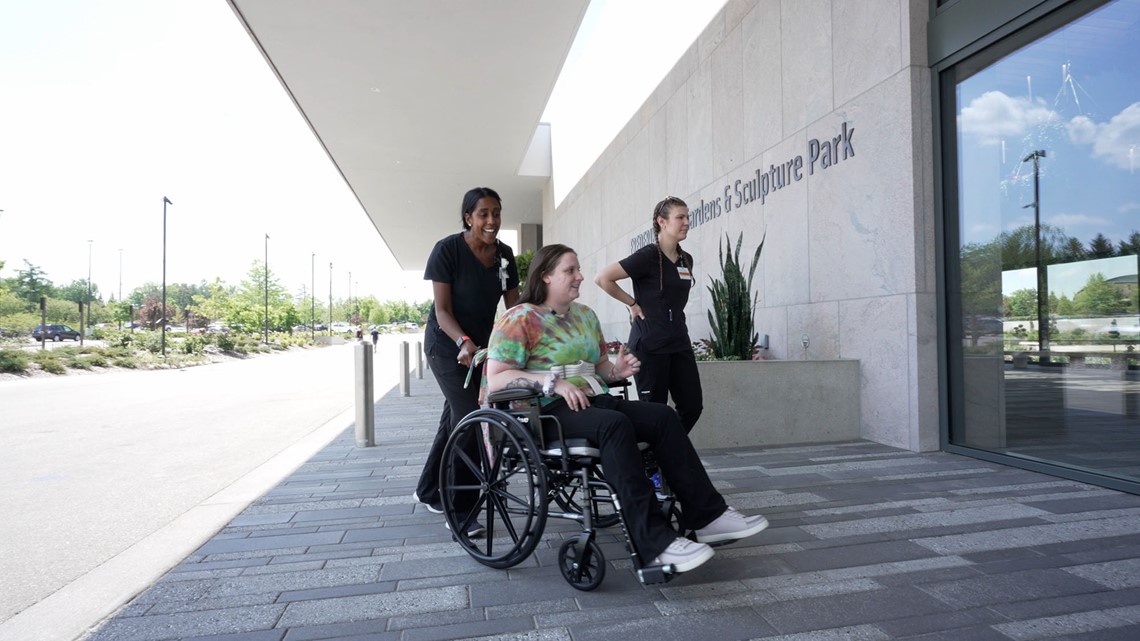 But Samantha says the visit meant more to her than just seeing the plants and sculptures.
"I've been inside of a hospital for over two months now. Just to be outside, feel free, breathe the air; just to feel like a person, that was the best part of today."