GRAND RAPIDS, Mich. — Before X-Box One and Playstation 4 commandeered the world of video gaming, there were these things called arcades - venues that housed large, coin-operated machines.
Games like Pac-Man, Asteroids, Defender, Tetris, Donkey Kong and Galaga consumed the lives of grade school children, and many adults, too.
The arcade craze began in the late 1970s and lasted until the mid 1980s, before it began to fade away. During this timeframe, home gaming systems like the Atari 2600 and Intellevision became popular. Many of the games that were played at Arcades were available on these platforms, but their graphics and game-play couldn't match the games in the arcades.
In the late 1980s and early 1990s, home gaming systems like ColecoVision and Nintendo were available, offering much better graphic packages, allowing gamers to get the full arcade experience in their living rooms, rather than having to shove quarters into machines at the local super market or gas station.
As a result, arcades died off.
Thirty years later, retro gaming is making a resurgence. Venues known as arcade bar are popping up all across the country, including Stella's Lounge in downtown Grand Rapids, Mich.
Patrons can play the old arcade-style games, while enjoying a full menu of tasty brews.
The comeback of the arcade games has allowed one West Michigan man to take a trip back in time, and practice his skills at the game Galaga.
"I picked up a nickname when I was 12 years old," said Jon Klinkel, who claims to have played close to 30,000 games of Galaga in his life. "I was called, 'Galaga God.'"
Klinkel says when he was 16 years old (circa 1985), he recorded his first million-point-game of Galaga.
"The more I played, I kept getting better and better," he said."Back in the day, I literally spent thousands of dollars playing Galaga."
When the arcades went the way of the dinosaur, Klinkel's days of playing Galaga came to an end. Then retro games started popping back up again a decade ago. That's when he found himself drawn back into playing the game again.
This time, instead of being a precocious teenager, he was a 40-something man with a wife and kids.
"I got back into it in the late 2000s, and started getting into tournaments," said Klinkel. "By 2010, I had a couple world records."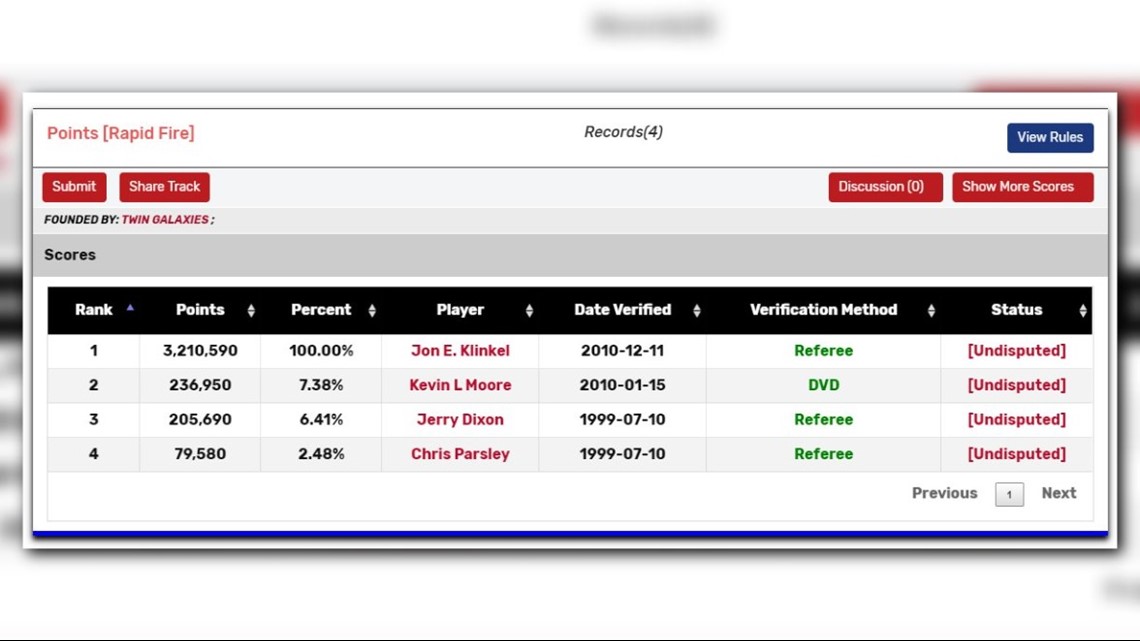 A Galaga world record he set in 2010 still stands today. In the "Points [Rapid Fire]" category, Klinkel's 3,210,590 points remains top dog. He also has continued to hold a 5th place world ranking in in Galaga's "Tournament Settings" category.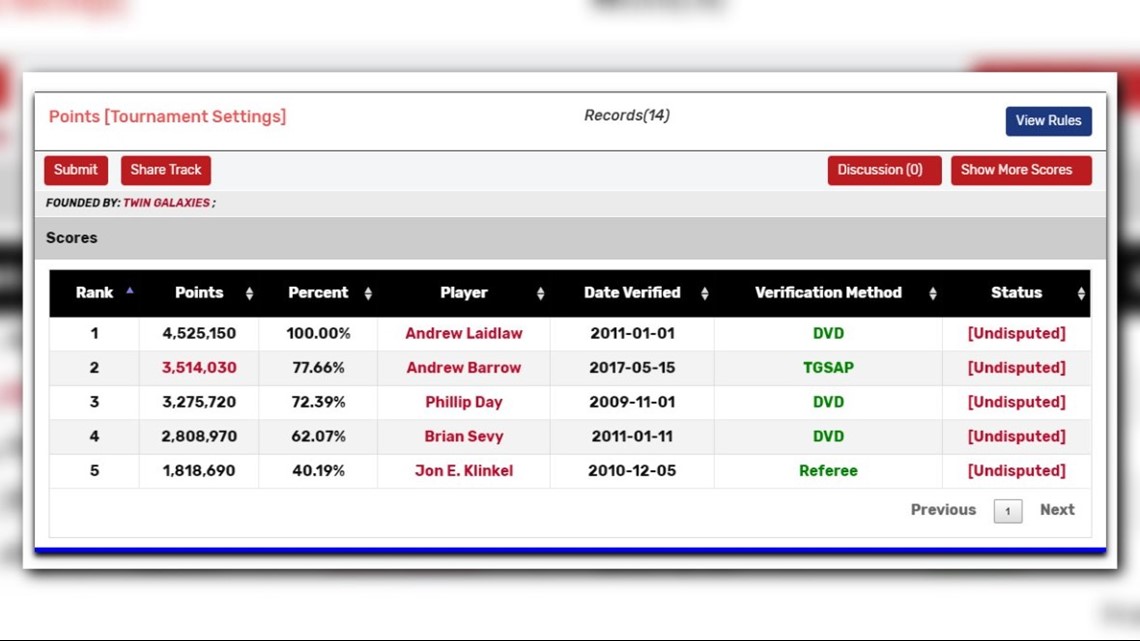 "I'm actually playing better today than I was thirty years ago," said the 48-year old from Battle Creek, Mich. "Now I have my sights on a Galaga World Championship."
"I guess I am considered to be one of the ten best Galaga players in the world," added Klinkel. "Of the ten qualifiers for the Pro Division, eight of them are from the United States, one is from Australia and the other is from New Zealand."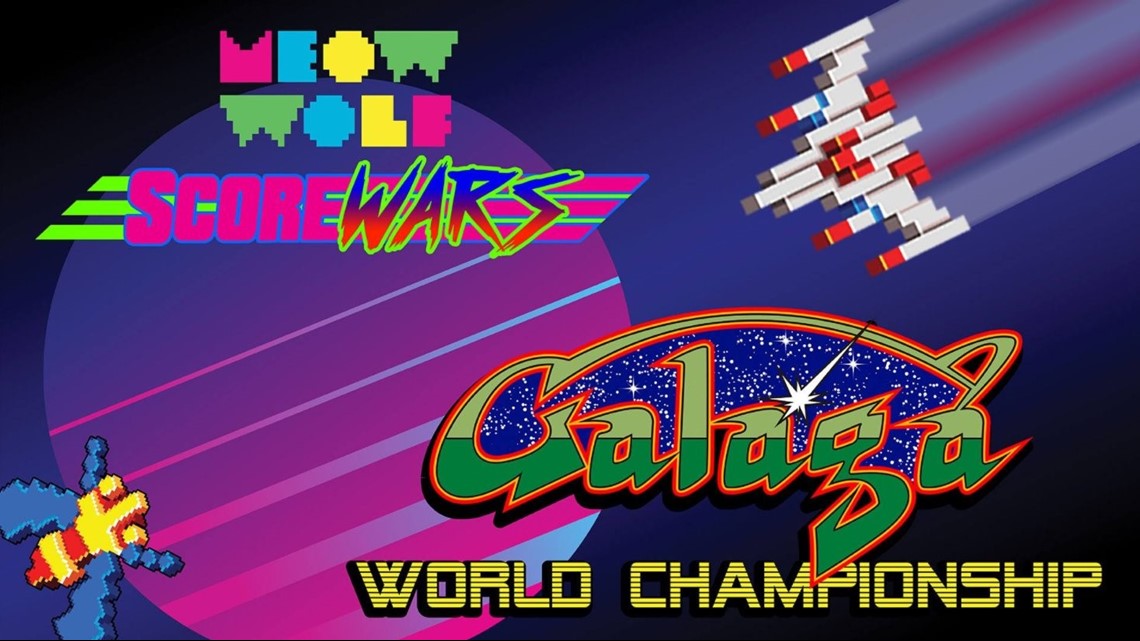 During the first two days of the tournament, Klinkel and the the other gamers will play on 'Marathon Settings' in order for the seeding to be determined for Sunday's single-elimination tournament, where the world champion will ultimately be crowned.
"After the marathon games are done, I feel like I will fall somewhere between the 3 and the 6 seed," Klinkel predicted. "I'm not the favorite [to win the world title] by any means, but I think they shouldn't underestimate my chances."
Klinkel says he's never lost at Galaga while playing head-to-head, so if he loses during Sunday's single-elimination, it will be the first time in his life.
"The guys who will be competing in New Mexico are awfully good at this game," said Klinkel. "But, I think I can win."
If you're interested in watching the World Galaga Championship, the tournament will be live-streamed on Twitch. Tune in to check out the action online at twitch.tv/meowwolf.
The top three finishers at the Galaga World Championship will win cash prizes. The first place finisher will get $10,000, with $5,000 going to second place and $2,500 going to third place.