It's the hijacking that has hijacked American folk lore, and citizen sleuths alike, for the past 45 years.
Who was D.B. Cooper and whatever happened to him after he parachuted from a jet over the Pacific Northwest on November 24, 1971.
News broke earlier this week that a group of amateur scientists have developed a new theory, involving the black, clip-on tie the Cooper suspect seemingly left behind on the Boeing 727 before he parachuted out of it. Using an electron microscope, the science sleuths say the Cooper suspect may have been an engineer at a plant that supplied metal to the aerospace industry because they found particles of cerium, strontium sulfide and pure titanium on the tie.
The new development in the Cooper case comes six months after the FBI suspended its investigation of a Portland, Oregon-to-Seattle flight that was hijacked by a man who identified himself as Dan Cooper. The mysterious man said he had a bomb in a briefcase, and threatened to blow up the plane if his demands weren't met. Cooper asked for and was given $200,000 in cash, and eventually escaped by parachuting from the plane.
The Cooper suspect has never been seen since, though some of the ransom money was found in 1980.
"Whoever originally owned the tie probably had a background in either aerospace engineering or some form of manufacturing in these rare metals.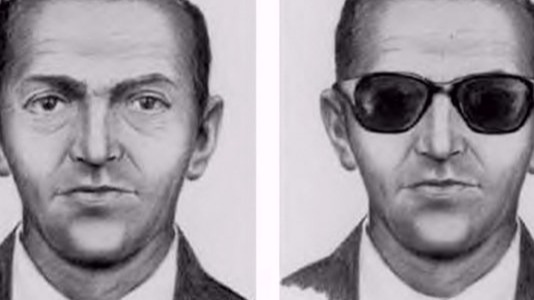 "The question is, was that person Cooper, or did Cooper procure the tie from this person, or maybe even steal it.
"There are no missing Boeing managers or engineers, so that kind of says that's not the person we're looking for."
Richardson's theory, which he details in his book, is that a man named Robert Richard Lepsy, who disappeared from Grayling, Michigan in 1969, fits the FBI's profile of the Cooper suspect, including eerily looking like the FBI's famous composite drawing of Cooper.
"We are looking for somebody who is six feet tall with black hair and brown eyes, who hasn't been seen since 1971," added Richardson. "Robert Lepsy fits that profile, and the similarities I found between Lepsy and the Cooper suspect are staggering.
"We've got a guy who fits the bill right here in Michigan."
Lepsy was last seen on Oct. 29, 1969. A few days after that, his abandoned car was found at a Traverse City airport.
He's never been seen or heard from since.
"We have no clue if the FBI has ever investigated Lepsy," said Richardson. "He's a possibility who should be looked at."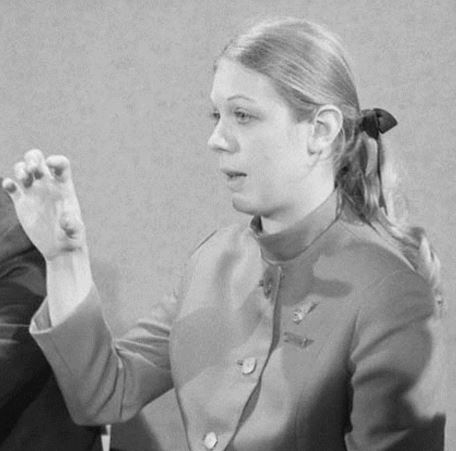 Richardson believes there is one person who could either prove or disprove his Lepsy theory. That person is Tina Mucklow, who was one of the flight attendants that spent five hours with the Cooper suspect aboard the Boeing 727 jetliner.
"I think if the right picture got in front of her, she would know," said Richardson. "Hopefully somebody [Tina] knows, a friend or family member will see this story, and learn that Robert Richard Lepsy is a missing person, and maybe convince her to take a moment and look at the photos of him and let us know if it could be him.
"I understand and respect Tina Mucklow's privacy, which is why I have never pursued her about this.
"I'm hoping somebody sees this and says to Tina, 'hey, you know what; you might be able to help solve a missing person's case from Michigan.'"
While the FBI has officially closed the Cooper case, citizen sleuths like the amateur scientists and their newly discovered clip-on tie theory, and Ross Richardson's Richard Lepsy theory, are two reasons why this case will likely remain open until somebody solves it.