GRAND RAPIDS, Mich. — The snow showers that are expected this weekend don't sound too bad anymore.
Busch announced on Instagram Wednesday that "as the snow falls, so does the price of Busch."
According to the beer company, for every inch of snow that falls in the Midwest and Great Lakes, the price of Busch will go down $1.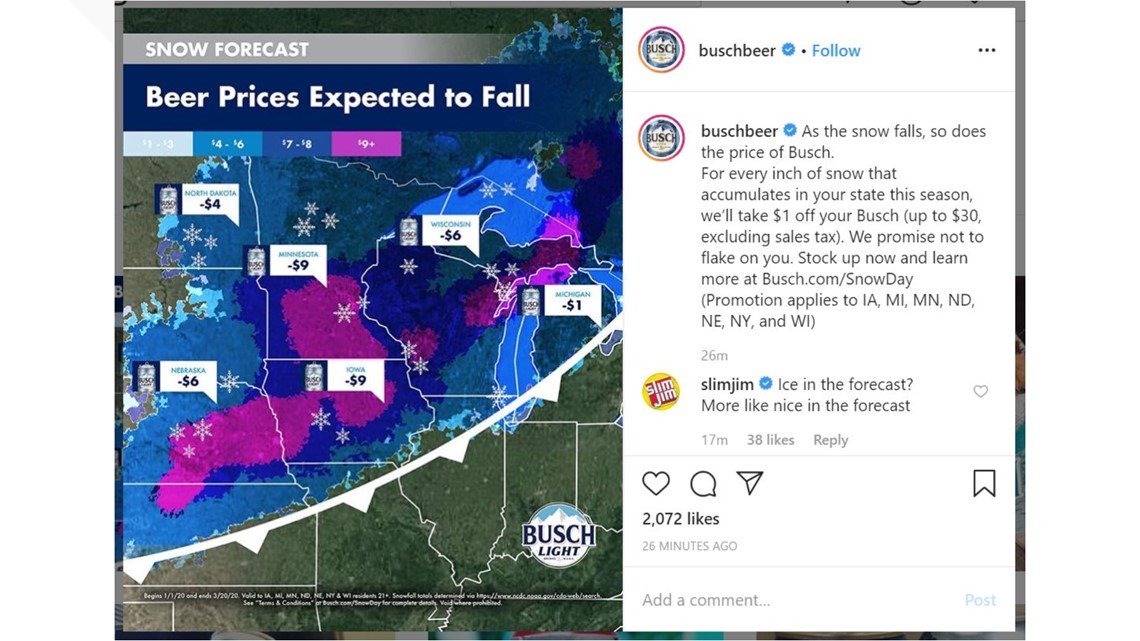 This weekend, West Michigan is expected to get some wintry weather. Models are suggesting several inches of snow will fall Saturday before lake-effect snow showers set up on Sunday.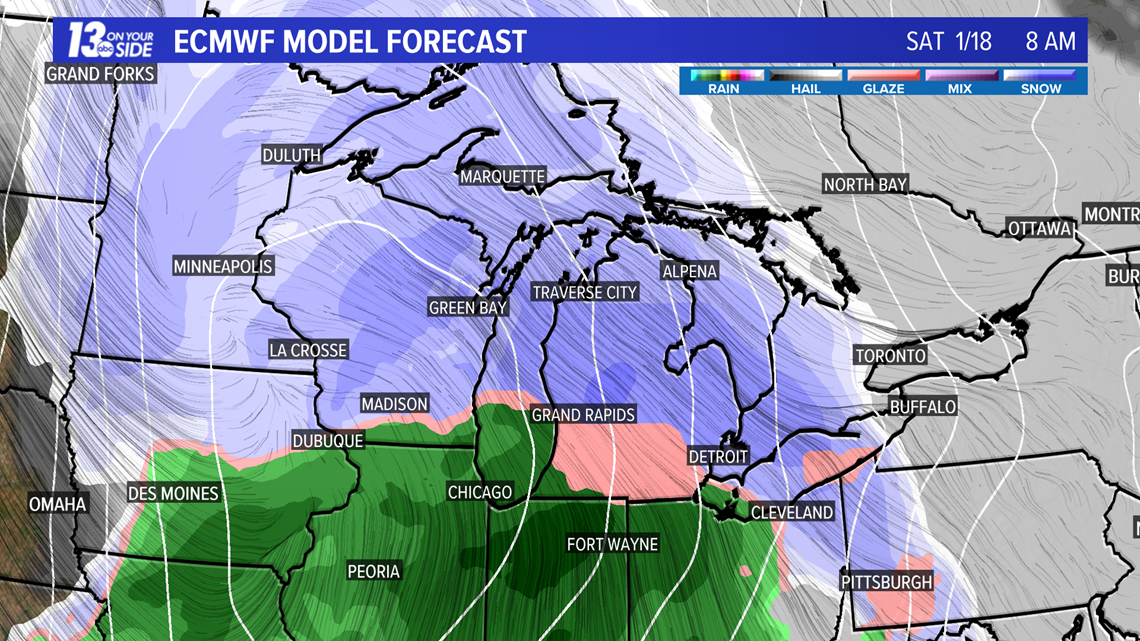 Rebates can be entered any time until March 21, according to the Busch website.