EDENVILLE, Mich. — The owners and operators of two mid-Michigan dams that failed are facing a second lawsuit.
The Tittabawassee River became engorged late Tuesday when the aging Edenville and Sanford dams failed after heavy rain.
The river crested Wednesday in Midland. A number of homes and businesses were damaged or destroyed. The failure of the dams also forced the evacuation of 11,000 people.
Morgan & Morgan, Grant & Eisenhofer, and the Jenner Law offices, attorneys in the lawsuit, say the flooding was preventable.
Flooding, dam breaches in Midland County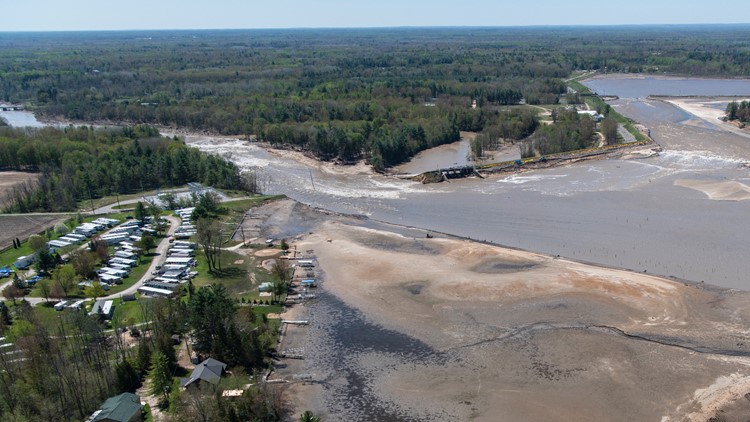 More stories on 13 ON YOUR SIDE: