GOBLES, Mich — UPDATE 6:15 P.M.: Police have identified the man as Jacob Matthew Bender, from the Gobles area.
Police also said that Kuno underwent surgery and is now home with his handler to recover.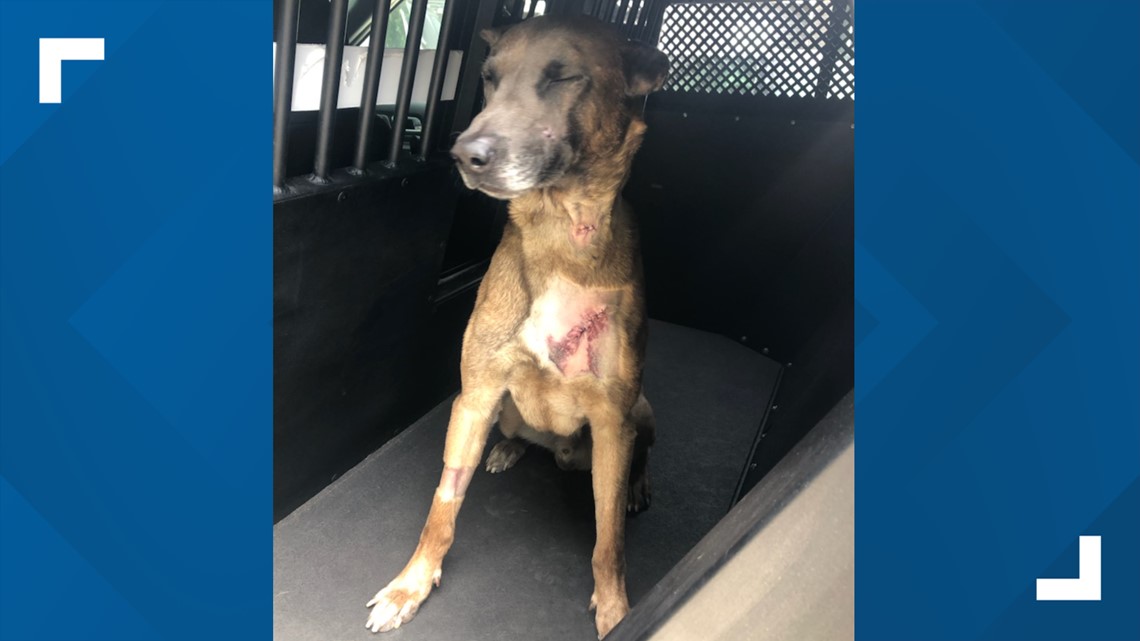 A 39-year-old Gobles man was fatally shot by a deputy Monday night after allegedly stabbing a K-9, police say.
Deputies with the Van Buren County Sheriff's Office were called to a home on the 300 block of N. State Street around 7:30 p.m. for a domestic assault. Upon arrival, officers talked with the victim and found that the other person involved had outstanding warrants for his arrest.
Once a warrant was obtained, around 9:30 p.m., K-9 Kuno was sent into the home. Police say Kuno found the suspect in the crawlspace in the basement. While police were trying to apprehend the man, Kuno was stabbed multiple times before retreating out of the house.
Police say a deputy then entered the house and found the suspect, who was still holding the knife. The man allegedly charged toward one of the deputies, attempting to stab him.
Police say a taser was used but had no effect on the suspect, who continued to charge at deputies. Shots were fired at the man and police say lifesaving measures were attempted, but he was soon pronounced dead.
Police say Kuno was taken to a vet in Kalamazoo and is in stable condition but has multiple wounds. The identities of the man killed and the involved deputy have not been released.