Gentrification, it's a term that's being used a lot in West Michigan these days. But you might not know what it means.
At its simplest, it's people with resources moving into neighborhoods and pushing out people with fewer resources -- and that can lead to displacement.
WZZM 13's Meredith TerHaar has that story in the latest installment of our "No Place to Call Home" series.
Synia Jordan has owned Samaria J's salon on Grandville Ave for 20 years and she's not going anywhere, even though she's getting bombarded with offers to sell, and new development is happening right outside her window.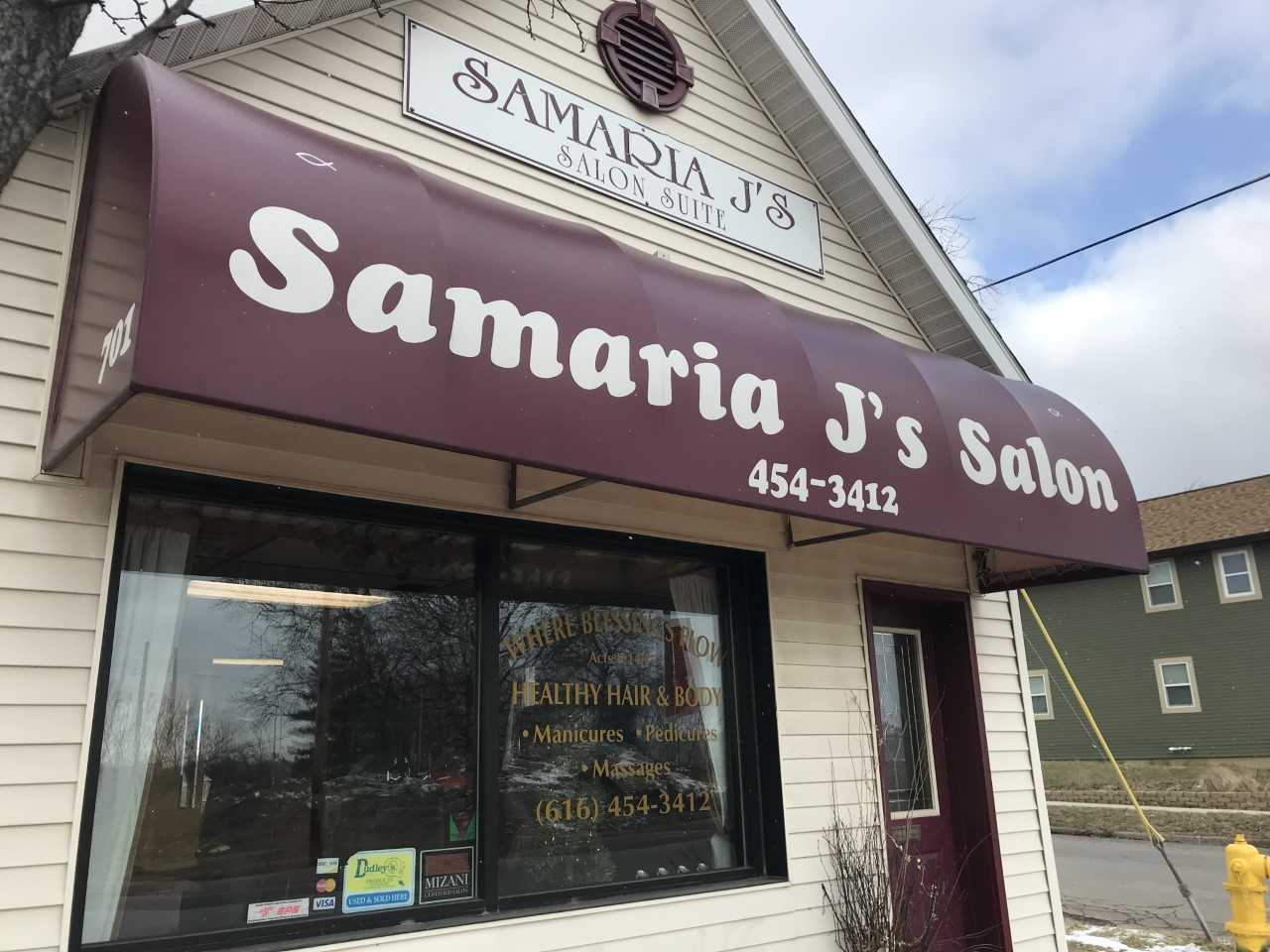 "My grandmother is my inspiration," she explains. Synia McBride, who she was named after, was a pillar in the community who owned her own restaurant on south Division.
"She lived right above where she worked," Synia explained. Synia says she died as gentrification was pushing her out.
But she knows it doesn't have to be that way today. "We know gentrification is real and it's happening everywhere. So what does it look like for us? What are we going to do about it? How can we get involved? So it's really about the people's role," she said.
"I don't mind the word gentrification starting the discussion, but it doesn't need to end right there," said David Allen, the Executive Director of the Kent County Land Bank Authority.
"What we are really facing in Grand Rapids is a housing crisis of epic proportions. I'll give you one statistic to show you how serious that is. In Grand Rapids right now, if you were to look at single family homes for sale in the city at any price point, there are only 174 single family homes in the entire city of Grand Rapids for sale. We have 25,000 homes in the city and there is only 174 for sale," he said.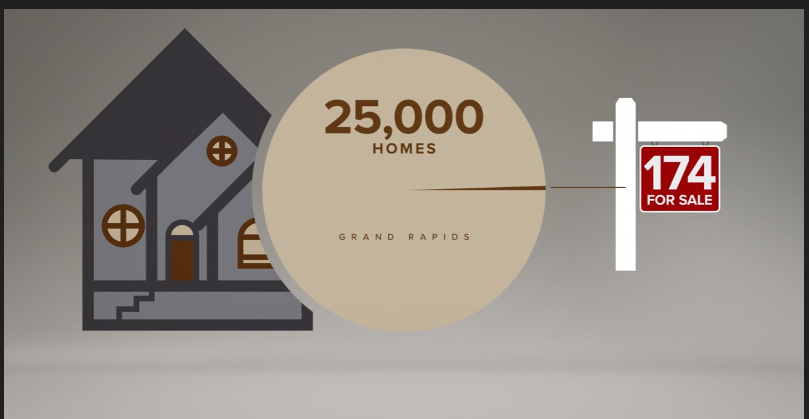 And the rental market is even worse. "We have the lowest rental vacancy in the United States, we have the lowest amount of inventory available per capita, one of the lowest in the whole United States. Seattle may be a little worse than us, but that is how serious this is," said David.
But why? "Property owners who have owned property for a lot of years decide now is the time to cash in," said David. "So they've owned a single family home for 20 years and they've done the economic figures in their mind and it makes sense for them to sell it. We are seeing folks that used to rent homes for years, the landlord comes and says I'm sorry im selling it and they have to move."
While many have benefited from the economic boom in Grand Rapids, that is not true for everyone. "I feel like it's only geared towards a certain class of people a lot of the people in this neighborhood have been here 20 or 30 years. They may not want to be pushed out or just moved and relocate from their homes and all that they know," said Jasmine Dandrige.
Jasmine grew up in Grand Rapids and doesn't feel comfortable with what is happening. "Recent college grads, they can't afford to live in the city downtown," she said. "The African American and Hispanic millennials feel like they are being pushed out," said Synia.
"This housing crisis, the gentrification that we are seeing in certain neighborhoods is always going to affect the folks at the bottom rung of the economic ladder in that neighborhood and the demographics show those are the African Americans and Hispanic people," said David.
"We need to come up with creative solutions that don't currently exist," said David. "The programs, the funding streams, the initiatives, the organizations that are currently on the ground working this field can't meet this need so what we need to figure out is something that currently doesn't exist. That is daunting but I think we have the will and I think we have the resources to do it.
"There is power in numbers so we need to come together, you know strategize and step out there on that plan and make the changes happen that we want to see happen. There is a way to help it fit our situations if we take an active role," said Synia.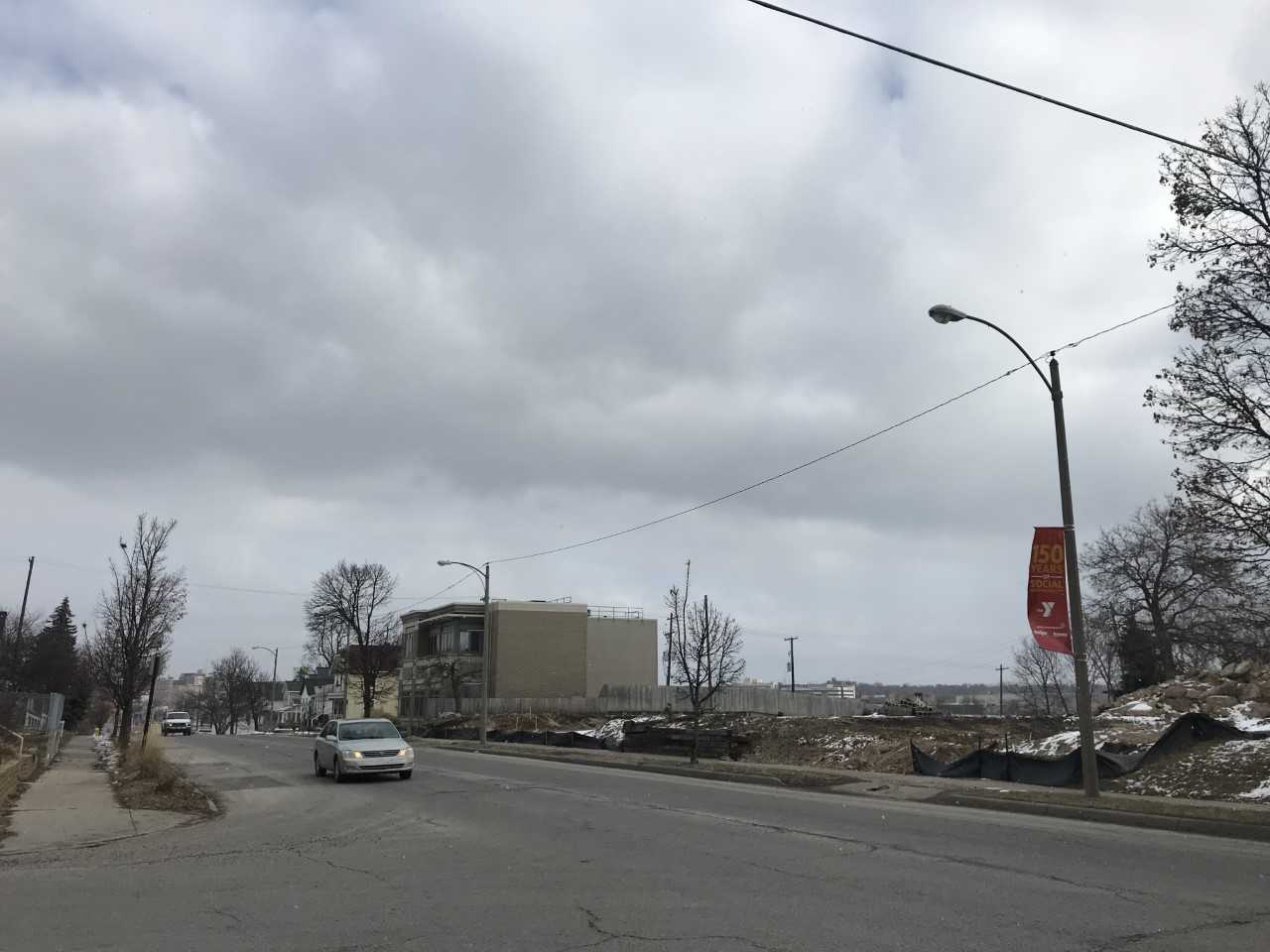 Grand Rapids newest high school will soon stand right outside her window. "I'm excited with what's happening. It's time. And I want my people to be part of it," she said.