MIDDLEVILLE, Mich. — In the small town of Middleville, Olivia Bennett and Amanda Fisk are planning one of the village's firsts.
"We want to, you know, show our LGBT students and children here in this community that you are loved and you are welcome in this community," said Bennett.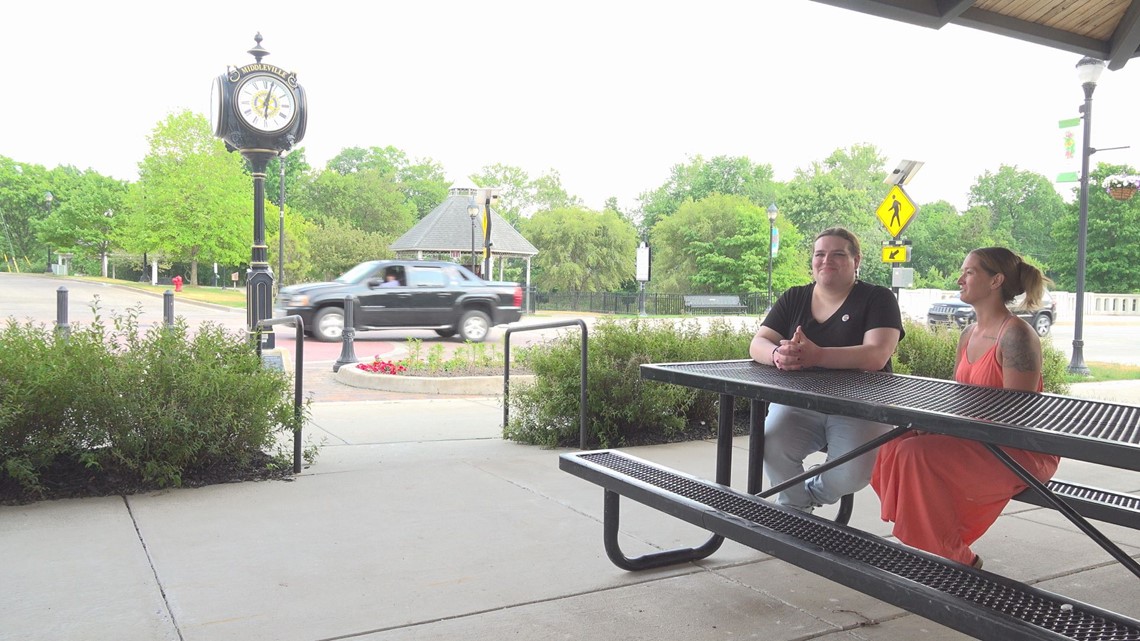 On Saturday, at the village's pavilion, they will hold their first-ever pride event.
"We're gonna play some music and stuff," said Fisk. "And then we had people kind of reach out to us for entertainment as well. And so, now we have a couple of drag queens that are going to come hang out, too."
Bennett and Fisk said Middleville Pride will be family friendly.
The live entertainment they have planned, a drag queen show, has made some in the community raise concerns. Olivia said they'll have strict guidelines for the show.
"I said for song choices, there can be no sexual innuendo, we cannot have swear words," said Bennett. "And there'll be no provocative dancing during the performances. I also noted that for outfits, they must be family friendly as well."
Right down the street is Left Field Coffee Shop.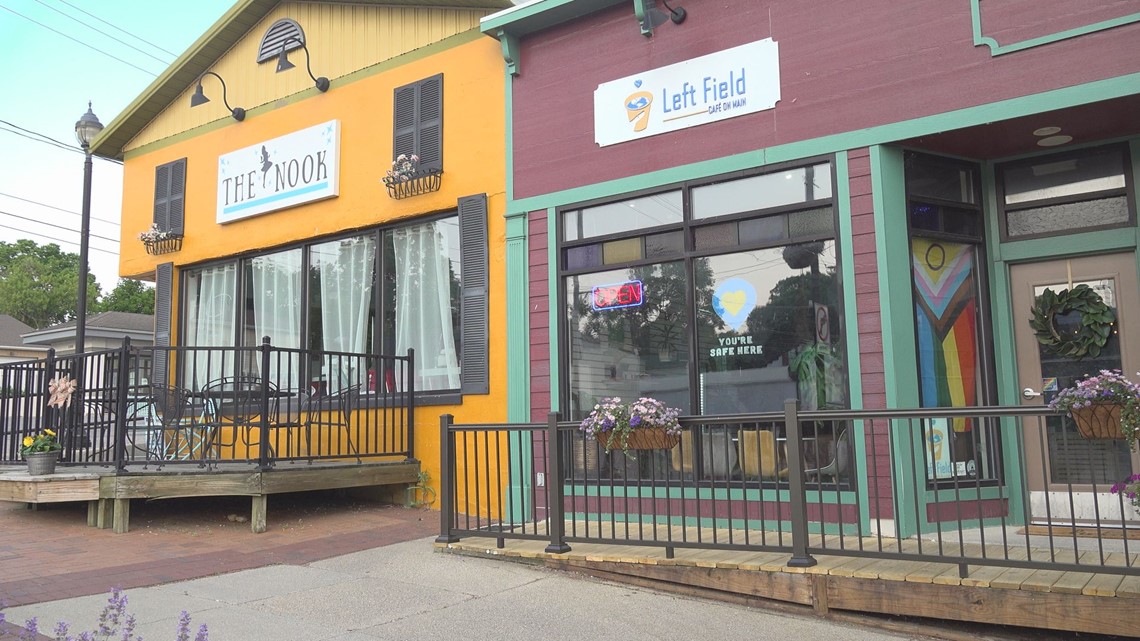 Owner Johnny DeMaagd, who is also on Middleville Village Board, is more than ecstatic that a pride event is coming to the rural town.
"As a member of the LGBTQ+ community, it's so refreshing seeing an event come into town in which you can feel like wow, I know that there's like-minded people here that I'm going to be supported," said DeMaagd.
DeMaagd hopes those who are against Saturday's pride will have an open mind.
"If you are still feeling uncomfortable, okay, you at least tried something new and got to at least firsthand experience something versus just what may have been your only like, experience from social media, TV, paper, you name it," said DeMaagd.
For Bennett, Middleville pride is about more than just a fun day of activities.
"I think it's important that we bring those representation, that representation here, just so people know that, you know, you are seen and you are loved, and there are people who are willing to wrap their arms around you," said Bennett.
DeMaagd also presented a resolution to the village board on Tuesday declaring June as Pride Month and celebrating the LGBTQIA+ communities, but that resolution did not pass.
Middleville Pride is from 1 p.m. to 3 p.m. Saturday afternoon at the Middleville Pavilion.
If you would like to donate to Middleville Pride, their Venmo is as follows: @Middleville-Pride