WALKER, Mich. — Driving along a certain part of Bristol Avenue in Walker is expected to get a whole lot easier.
Right now, because of the Coopersville Monorail, only one car at a time can drive under this railroad bridge. But the city of Walker is getting some funding for much-needed upgrades.
City engineer Scott Conners tells us that funding will allow them to expand the road to two lanes, and add a sidewalk.
The bridge has been hit by a number of vehicles over the years and crews are not only lifting the railroad up, but pushing the road down.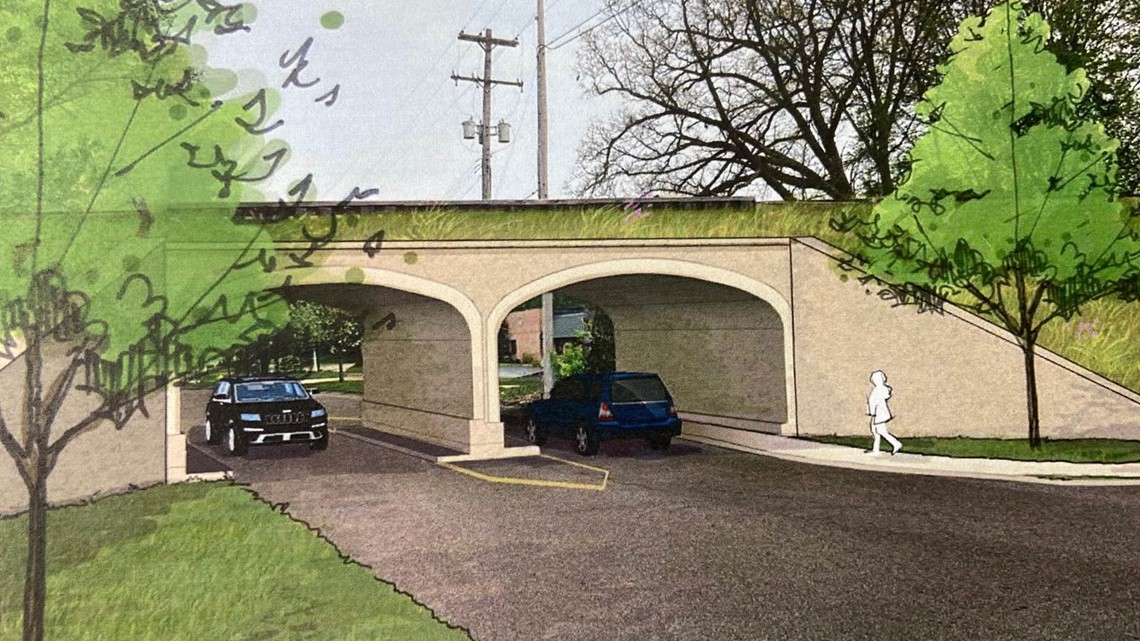 "Every six months or so, somebody will send me a video and say look at this, what are you going to do? And you know, historically have said it's not our train track," Conners said. "The overpass has been owned and maintained by the railroad all these years. So in order for us to get the repair made, we have to take the lead and orchestrate the project. When we do all those, problems will go away."
Unfortunately, this work will also mean trains will not be able to cross the 116-year-old bridge during construction.
Conners says there will be a 2-3 month period where passing trains will have to stop, and unload their materials into a truck that will travel to the train's final destination.
When the project is completed, cars will have a stop sign on the south end of the tunnel, as well as a three-way stop.
"That's something we've wanted to do for a very long time is to have more traffic controls at that intersection. And allowing two lanes of traffic through there will allow us to do that," Conners said.
The project is expected to start later this year and finish in 2024.