More than 1,000 people at DeVos Hall and LaGrave Church memorializes Rich DeVos and the legacy he leaves behind. Thousands of Amway employees also watched at many Amway businesses in the country.
DeVos died Thursday, September 6 at 92 years-old.
His family arranged the commemorative service to include the four pillars of his life that embodied, daily. They include philanthropy, family, faith and freedom.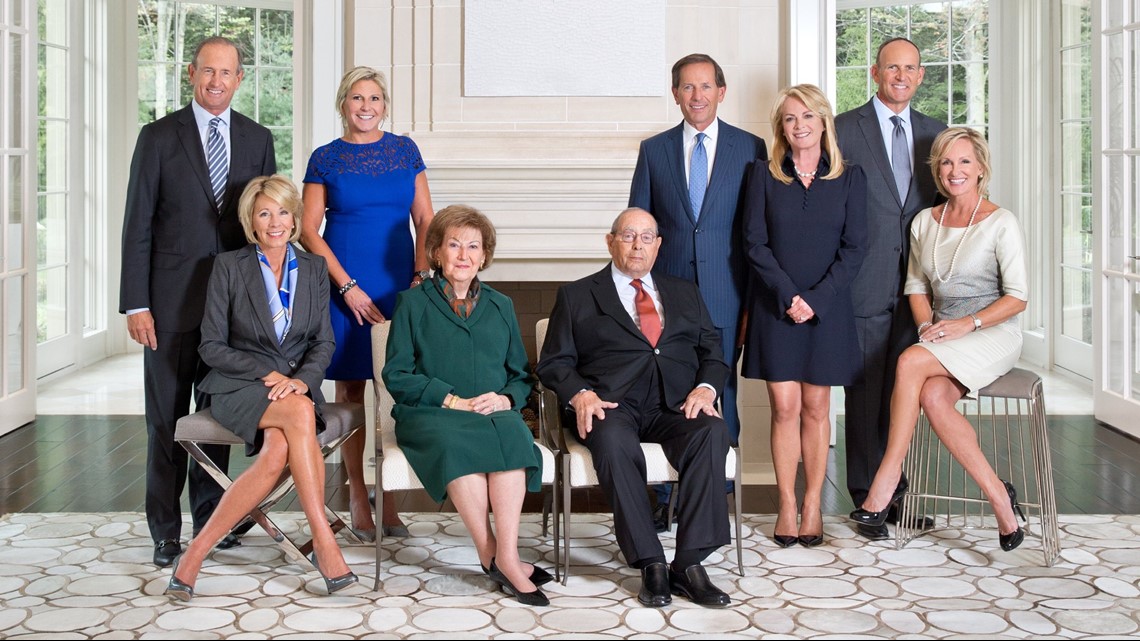 President George W. Bush was also in town for the memorial.
"And that is why we stand together today and give thanks for Rich Devos," says Bush.
Bush was a long time friend of DeVos and spoke about his commitment to freedom and capitalism. He says DeVos thought everyone should be able to own their own business if they wanted to. Bush also admired DeVos for his humble beginnings.
"He's a child of the great depression, his father lost his job, their family lost their house but they never lost hopefulness," says Bush.
DeVos' grandchildren read scripture throughout the service, which describes his love and total devotion to his Christian faith.
His son Doug DeVos ended the memorial service saying, "we will move forward with the assurance that you're home with Jesus and with mom, welcome home."