GRAND RAPIDS, Mich. — A semi-truck driver was uninjured after his truck caught fire on the highway Wednesday afternoon.
Michigan State Police troopers responded tot he incident around 3:50 p.m. Wednesday on westbound I-96 near 36th Street.
The driver was able to make it out of the truck safely before it became engulfed in flames.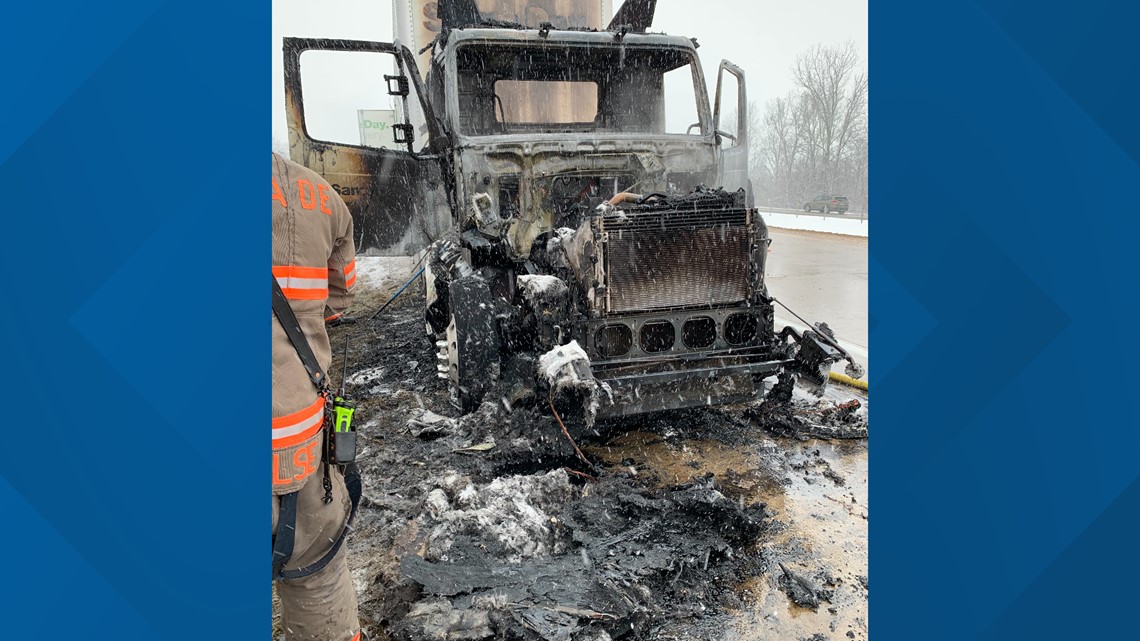 The right lane of I-96 was shutdown while crews cleaned up, but left lane traffic remained open.