GRAND RAPIDS, Mich. (AP) — Severe thunderstorms brought heavy rain, high winds and possible tornadoes to parts of Michigan, damaging buildings and leaving tens of thousands without power.
No injuries were reported in the storms Wednesday evening.
The National Weather Service says a possible tornado was reported in the western Michigan city of Grand Rapids and emergency management officials in surrounding Kent County say several possible brief tornadoes were spotted on radar.
Firefighters evacuated a Grand Rapids apartment building after winds tore off the roof and damaged other nearby buildings.
Damage was reported in the communities of Lowell and Ada.
The Kent County Emergency Management is asking that motorists specifically avoid these roadways while crews clear debris:
Pettis Ave NE/SE
Honey Creek Ave NE/SE
Conservation Ave NE
Dogwood Ave NE
Michigan St NE from Crahen Ave to Grand River Ave
Grand River Ave from Knapp St to Michigan St
DTE Energy says about 65,000 of its customers were affected, with about 36,000 without power early Thursday. Consumers Energy says more than 57,000 of its customers were affected. Crews have restored power to more than 32,000 homes and business as of Thursday morning and hopes to get power back to majority of residents by the end of the day. The rest can expect power restoration on Friday.
Here are a few reminders from Kent County Emergency Management and the National Weather Service that can be useful in the days following a severe weather event:
Before checking a downed tree, look for powerlines that may have come down with it before you approach it.
Do not touch downed power lines or objects in contact with downed lines. Report electrical hazards to the police (9-1-1) and the utility company (1-800-477-5050).
Be aware of hazards from exposed nails and broken glass.
If it is dark when you are inspecting your home, use a flashlight rather than a candle or torch to avoid the risk of fire or explosion in a damaged home.
If you see frayed wiring or sparks, or if there is an odor of something burning, you should immediately shut off the electrical system at the main circuit breaker to your house if you have not done so already.
If you smell gas or suspect a leak, turn off the main gas valve, open all windows, and leave the house immediately. Notify the gas company, the police or fire departments, or State Fire Marshal's office, and do not turn on the lights, light matches, smoke, or do anything that could cause a spark. Do not return to your house until you are told it is safe to do so.
Tips to avoid severe weather clean-up and repair scams:
Here is a roundup of photos sent by viewers:
Storm photos across West Michigan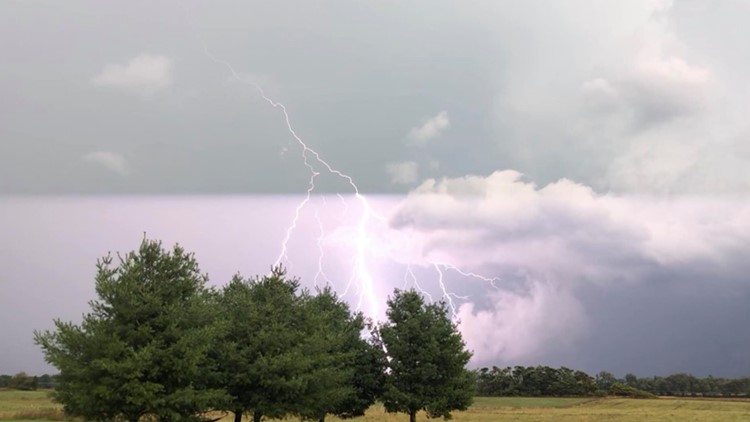 Other headlines on 13 ON YOUR SIDE: