HOLLAND, Michigan — Anyone who's ever had children knows firsthand how difficult it can be to get babies to sleep through the night. Liz Hilton of Holland might have found a solution.
"I very much leveraged the innovative capabilities of these machines to create something that can just go on and off like a sock," Hilton said. "So there's no zippers, no snaps, no Velcro."
It's called the Swaddelini—a swaddle for those little Houdinis who somehow manage to escape from the traditional blanket burrito. Hilton said the traditional swaddling methods have needed an upgrade for a very long time.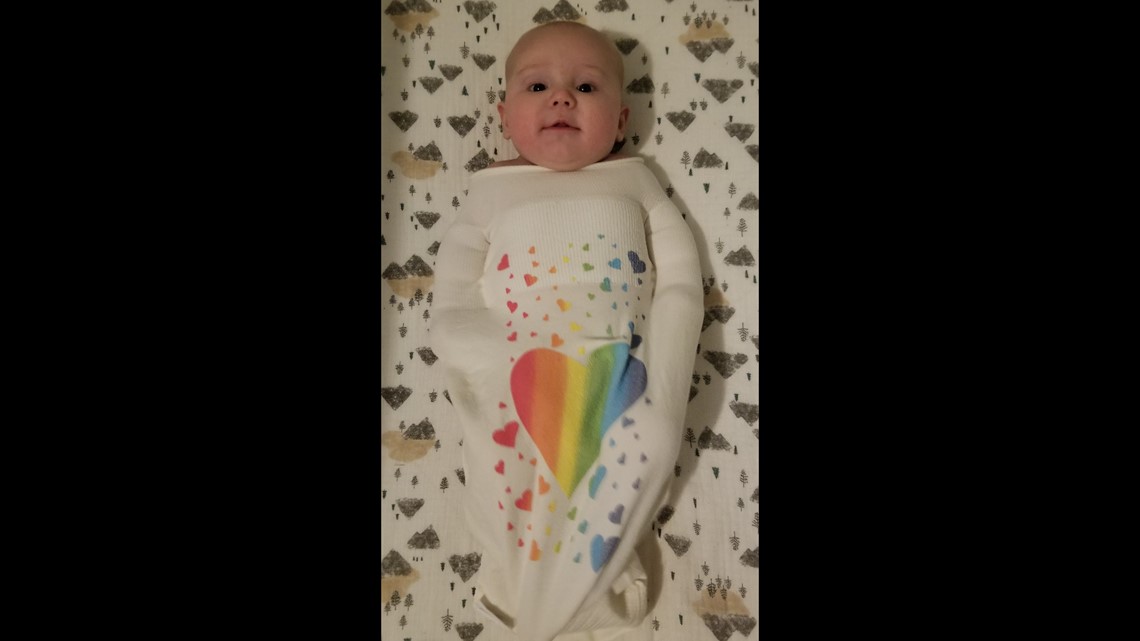 "Swaddling is actually very controversial, even though we've been doing it for thousands of years," she said. "You might remember Jesus was wrapped in swaddling clothes. So, we've been doing this a long time. But I think it's the confinement of their arms that is an issue."
But the Swaddelini, she said, allows babies to move around, while still using compression therapy to help them sleep. And they're all made on high-tech machines at her shop in Holland. Using 3D technology, Hilton creates a design, then sends it to her knitting machines.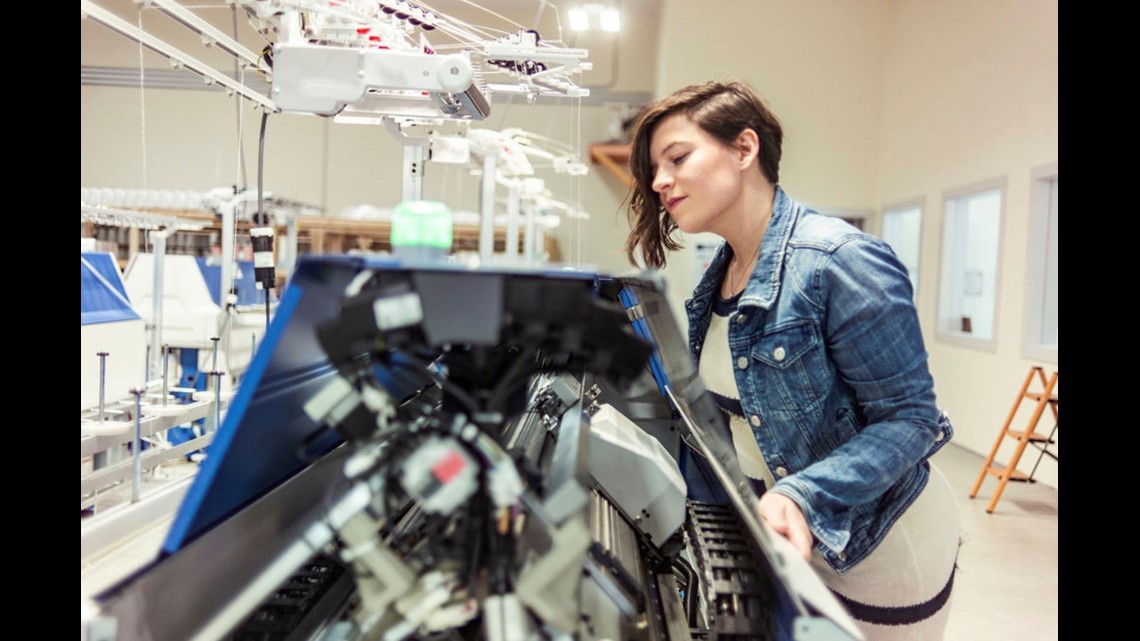 Just seven years ago, Hilton, a programmer by trade, was using her 3D knitting skills for office furniture. But her background is in fashion. So how did she end up here?
"It is through great technical knowledge that great creativity is fostered, and I realized I wanted to do so much more than knitting office furniture. So I started KNITit," Hilton said. "I especially enjoyed knitting compression garments."
She said the idea for the Swaddelini came in 2017, following the birth of her son Thomas.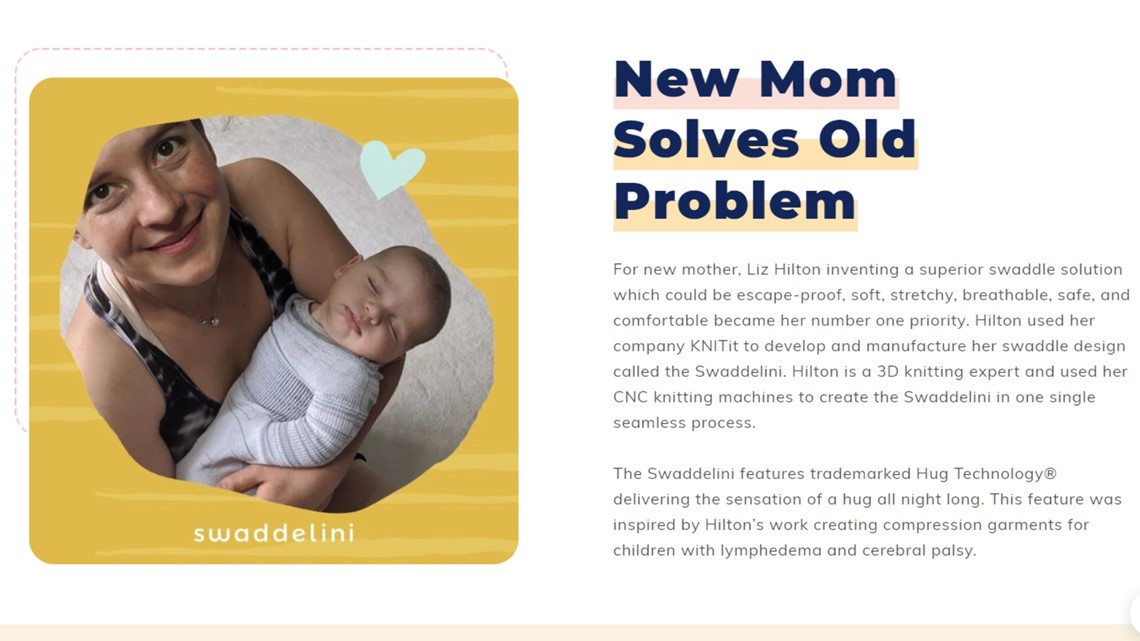 "I had a baby, and he was not sleeping very well," Hilton said. "I thought you know what? These swaddles aren't working. He just escapes out of every single one. He wants to be hugged, but he still wants to move. I bet I could solve this using the same compression therapy that I'm using in the compression garments that I'm building over here. I can use the same technology that I'm using to build office furniture solutions, automotive solutions, healthcare solutions, to solve this swaddling problem. And within a few days I had a prototype, and I'll never forget putting Thomas to sleep in the Swaddelini prototype, and going to bed and then waking up the next morning in a panic because he hadn't woken up the entire night. So my husband and I, we run to the crib, and there's Thomas sleeping peacefully."
She officially launched Swaddelini on her son's first birthday and started selling at trade shows. Hilton said business was steady until 2020 when the pandemic hit. Her sales went from 30 units a week to less than 30 units a month.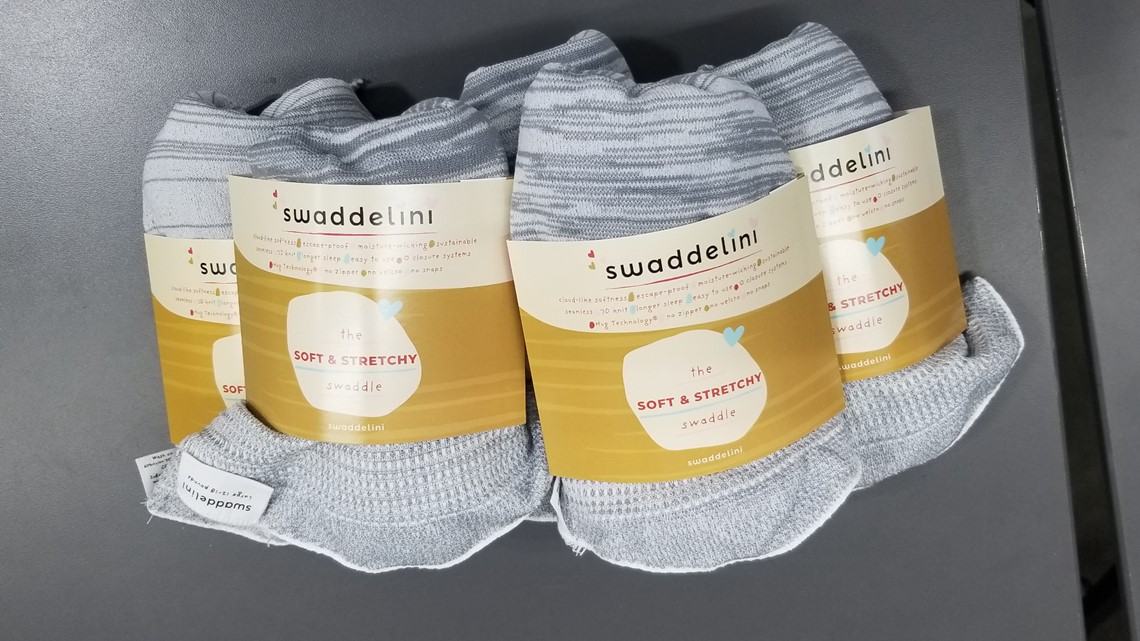 "I had basically put my Swaddelini project on life support," she said. "I had gotten another W2 job, you know, to keep money rolling in."
"Within 24 hours, I had a million views, and I woke up that morning to 341 sales and zero inventory," she said. "So it went viral on a Friday, and by Monday I had hired the daughter of a friend of my mother's or something to help me in my garage, because we only had one machine at that time."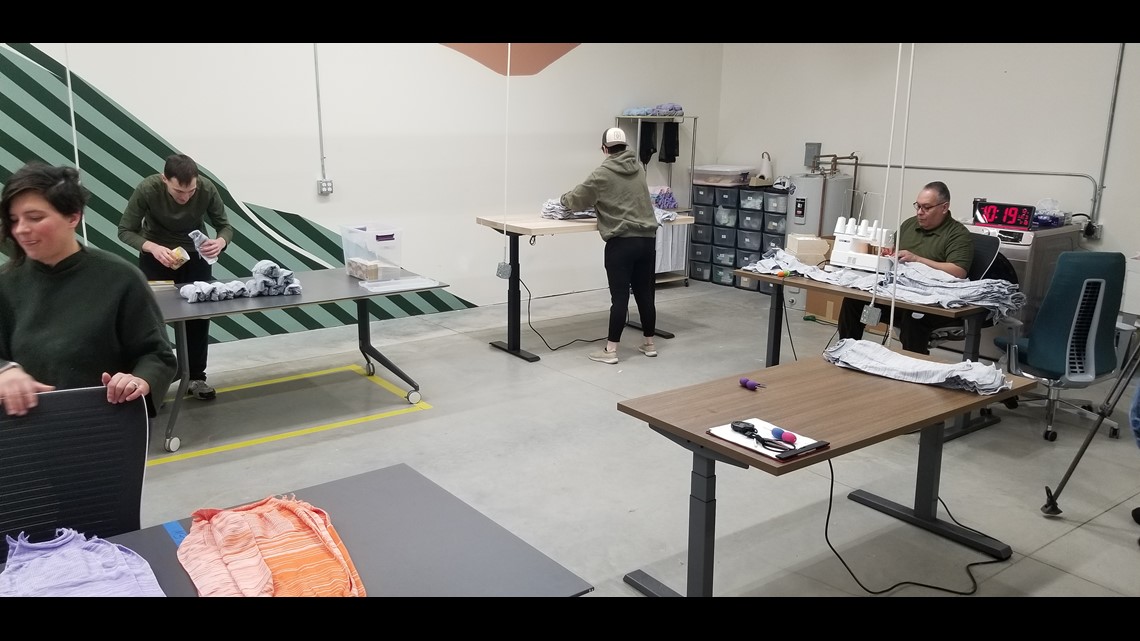 By the end of that month, she had sold 800 units, and the sales kept coming. Now, Hilton has a full team, five knitting machines with three more on the way, and a 6,000 square foot facility.
"I'm really grateful that I had this rush of inspiration and the tools at my fingertips to execute it," she said. "Now, I'm growing the original dream of my 3D knitting manufacturing facility."