GRAND RAPIDS, Mich. — Two West Michigan school districts—Hamilton Public Schools and Grandville Public Schools—are enjoying a snow day Wednesday after their superintendents made the announcement in their own unique ways.
In Hamilton, Superintendent Brad Lusk made the announcement at the end of a winning boys' basketball game to the cheers of the student section.
In a video posted by the district, the game was just wrapping up when student broadcaster Aiden Lynch began yelling, "Breaking news! Lusk calls a snow day!"
The student section is seen cheering and dancing as they begin filing out of the gym as Lynch says, "I have never seen that before!"
In Grandville, Superintendent Roger Bearup took a different approach with his announcement. The district posted a video showing Bearup entering the school and commending the students and staff on how hard they've worked this year, saying he wasn't sure if the weather was bad enough to call a snow day.
Music then breaks out, and Bearup is seen playing a keyboard and covering "Cold as Ice" by Foreigner. The lyrics were altered to fit the theme, and Bearup sings, "It is cold with ice / We're willing to sacrifice a snow day."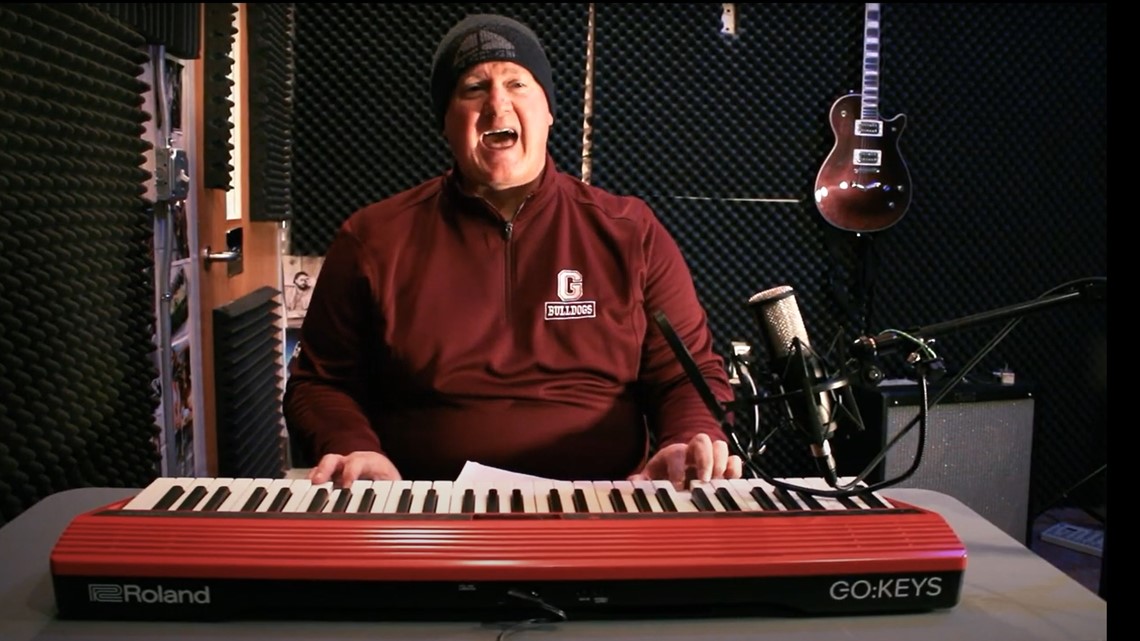 Other staff members are featured throughout the video, pretending to ski and snowboard.
The districts are among hundreds of closings for Wednesday as a major winter storm prepares to hit West Michigan. The storm could bring up to half an inch of ice, widespread power outages and gusty conditions. Travel is expected to be dangerous through early Thursday morning.
Stay up-to-date on the latest forecast models and weather warnings by following 13 ON YOUR SIDE on Facebook, subscribing to our YouTube channel, downloading our weather app (available to download for free in the App Store or Google Play Store) and streaming us live on 13+, available for free download on Roku and FireTV.