LOWELL, Mich. — Leslie McCracken had just sat down at her work desk when she saw the news.
"I hopped on Facebook and saw Notre Dame was on fire....then I was sucked into articles and BBC reports trying to figure out what happened. How could this happen?" asks McCracken.
The cathedral is a special place for the McCrackens—they've been to the iconic structure three times including a recent visit in February.
RELATED: Notre Dame fire: French president vows to rebuild, seeks international help
"We were there one time when mass was happening, and so not only do you hear the sounds and take in the scent but the ceiling is so high up," says McCracken.
But that experience may be changed forever as damage from Monday's fire looks to be significant.
"In the future whatever changes they make to it, April 15, 2019 will always be a part of the history of this building now in a very sad way," said McCracken.
The exact cause of the blaze is unknown but fire experts believe that construction at the structure may have played a role.
"It's something that was under construction and that makes a building very vulnerable," said Grand Rapids Fire Chief John Lehman. "You've got a building that's under construction and typically we do buildings on fire that were under construction because they're using different torches and cutting devices. You've got the elements mixed in that are ripe for something bad happening."
Photos: Fire engulfs Notre Dame Cathedral in Paris, France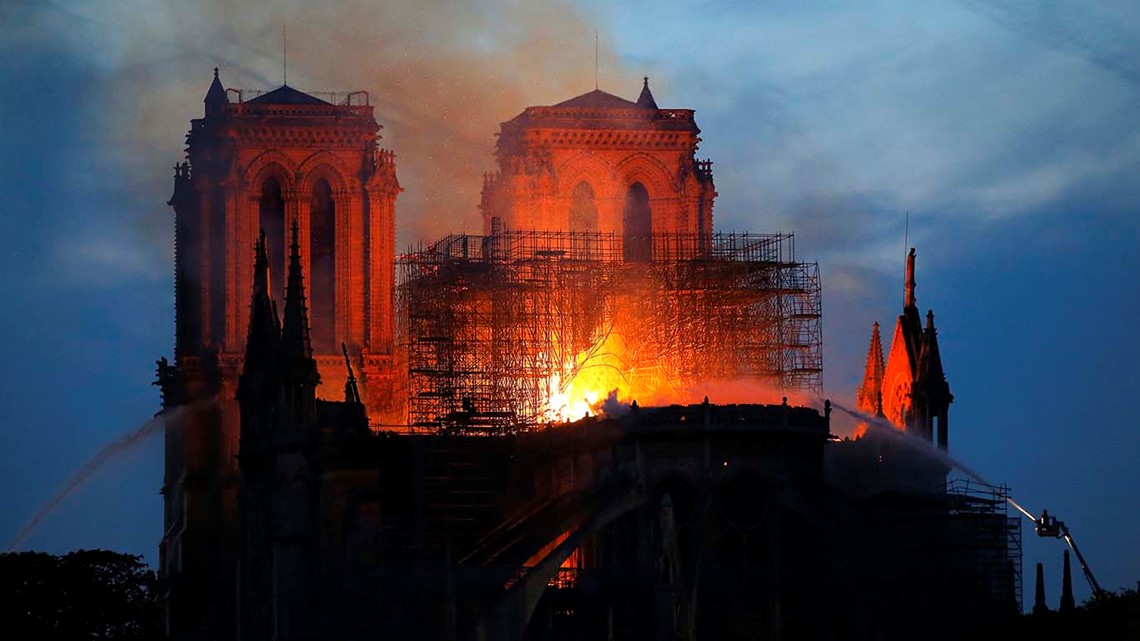 ►Make it easy to keep up to date with more stories like this. Download the 13 ON YOUR SIDE app now.
Have a news tip? Email news@13onyourside.com, visit our Facebook page or Twitter.