WAYLAND, Mich. — After residents at the Yankee Springs Meadows mobile home park shared their outrage about unsafe levels of nitrates and arsenic in some wells, the park management has responded.
Last summer, The Michigan Department of Environment, Great Lakes and Energy (EGLE) tested the water at the Yankee Springs Meadows housing community and found wells 1 and 2 had high nitrate levels in the water. They were removed from service.
In July, EGLE found two of the five wells supplying the park had arsenic levels that were too high.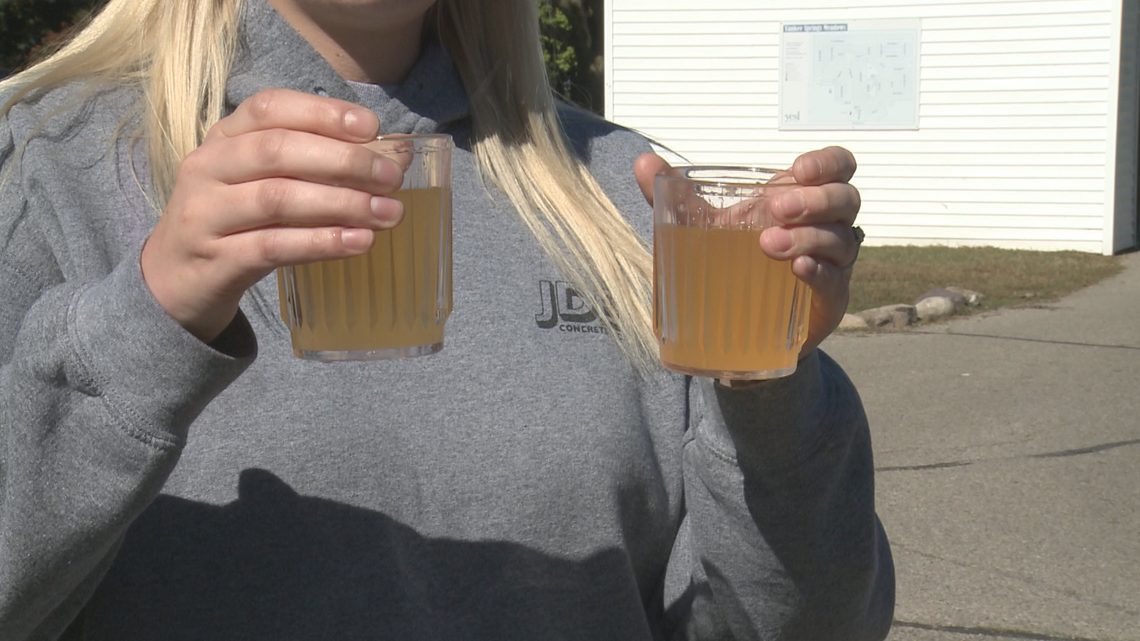 Residents who live in the community are upset that the park's management didn't notify them of the issue.
On Thursday, management left letters on doors.
"During a routine water sampling nitrates were discovered in wells 1 and 2 at the community, and out of an abundance of caution, those wells were immediately shut down," Yankee Springs Meadows management said in the posted letter.
"Please rest assured that we are working through a plan to get these wells up and running again."
On Sept. 28, Yankee Springs Meadows said they have increased their monitoring of other wells, and they are all in compliance with regulations.
The letter made no mention of the recent water test that found arsenic in two wells.
One homeowner in the mobile home park called the letter taped to their doors a "joke."
"(Management didn't) address what's going on other than say 'You have our best interests in mind,'" he said. "Where was that in July when the water tested high and (management) didn't notify us."
EGLE officials say this was the first time arsenic levels were above the acceptable standard of 10 parts per billion.
Action would be taken if these levels became an annual average, but residents say they should've been told immediately by management about the arsenic found so they could protect themselves.
"The yearly average doesn't matter for someone who's a little kid drinking that water and it poisons them," one resident says.
"We pay for the water in our rent and we cant drink it," resident Brandon Downing says. "It's making our kids sick."
The water has been running clearer Thursday after the drains were flushed earlier in the week, but residents say they still don't trust the tap and will continue buying their drinking water from the grocery store.
You can read the full letter here: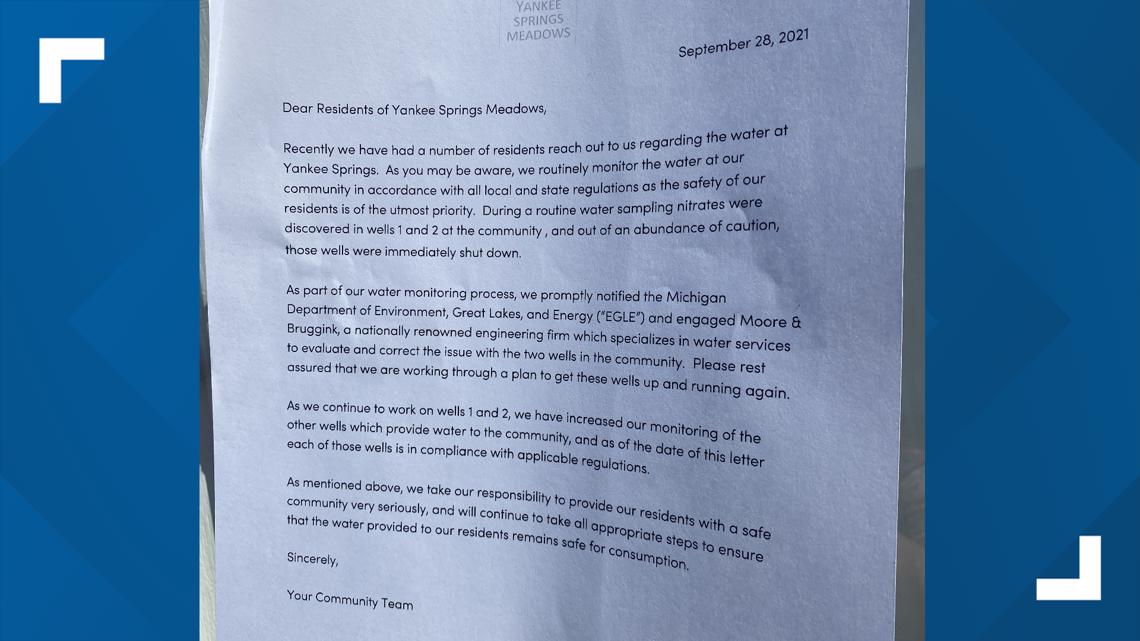 On Friday, Yankee Springs Meadows management released a statement that says, in part, "We will continue to monitor all wells in the community on a quarterly basis to ensure that they are safe. Our next water monitoring and sampling will be done in October 2021."