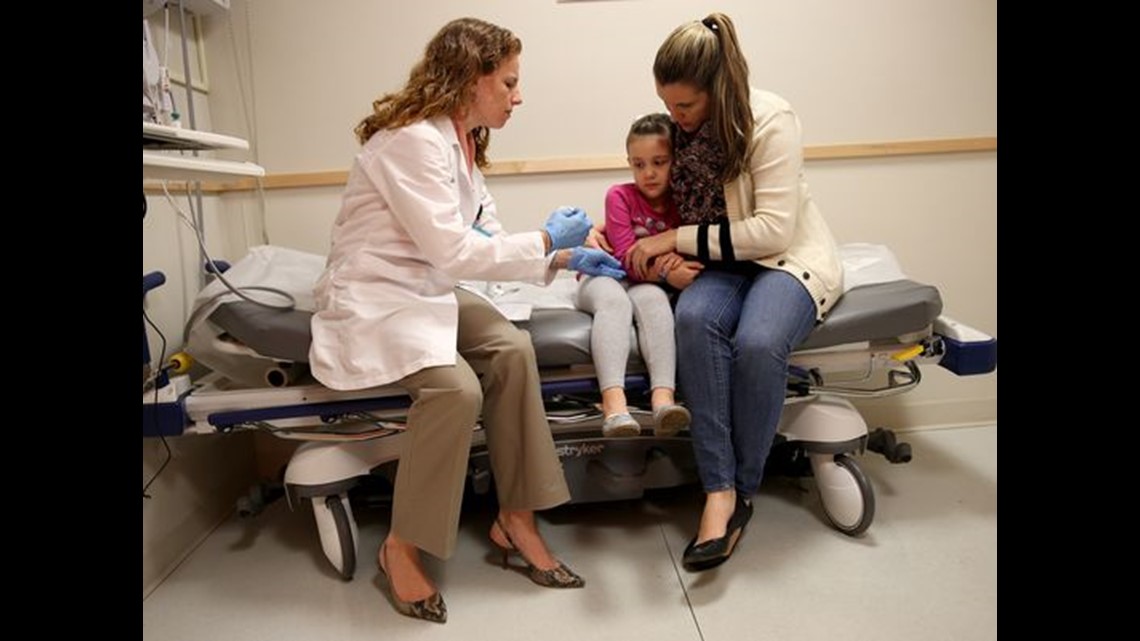 From Jan. 1 to July 14, 107 people had contracted the disease, federal Centers for Disease Control officials said Wednesday. Measles cases have been reported in Arkansas, California, Connecticut, Florida, Illinois, Indiana, Kansas, Louisiana, Maryland, Michigan, Missouri, Nevada, New Jersey, New York, North Carolina, Oklahoma, Oregon, Pennsylvania, Tennessee, Texas, Washington.
The majority of people who got measles were unvaccinated.
This year's outbreak is on pace to surpass last year's cases when 118 people from 15 states and the District of Columbia were reported to have measles.
In the recent case, which is not reflected in CDC numbers, a 16-year-old girl visiting Alaska on a cruise ship last week was contagious after contracting measles during a previous trip to Thailand. Alaska state health officials are concerned that passengers, whose cruise ended in Seward, may spread the virus further, the Juneau Empire reported.
"We notify health care providers in a situation like this even though it's a low-risk measles is so highly contagious," Dr. Joe McLaughlin, Alaska state epidemiologist, said Tuesday. "It spreads through the air in respiratory secretions: coughs, sneezes."
Cruise ship passengers may come down with measles until as late as Aug. 27 because of the virus' seven- to 21-day incubation period. The CDC noted that measles is common in many parts of the world, and travelers continue to bring the disease into the United States.
In 2014, the United States experienced a record number of measles cases, with 667 cases from 27 states reported to CDC's National Center for Immunization and Respiratory Diseases. One large outbreak that year — 383 cases — occurred among unvaccinated Amish communities in Ohio.
Many of the 2014 cases in the United States were associated with cases brought in from the Philippines, which experienced a large measles outbreak.
Two doses of vaccines prevent measles 93 percent of the time, health officials say. The virus is highly contagious and can linger in the air for about two hours after a person with measles has left the room.
Out of 1,000 people who contract the virus, two to three will die from it. A higher rate will experience life-changing complications.
Symptoms include red eyes, cough, runny nose and high fever, which is followed by a red rash spreads all over the body.
The infection can result in hospitalization, pneumonia, encephalitis and even death.
Follow the Detroit Free Press on Twitter: @freep