GRAND RAPIDS, Mich. -- All week 13 ON YOUR SIDE is focusing on the lead problem in West Michigan homes. So what if you live in an old home, and have no idea if there is lead paint inside?
There are a couple of different types of lead tests on the market for homeowners: the swab and the wipe. 13 ON YOUR SIDE's Meredith TerHaar bought both types to try. She purchased the swabs at Home Depot, where they were the only lead testing kit available. She then purchased a wipe kit at Riley's Ace Hardware where they had a bit more selection.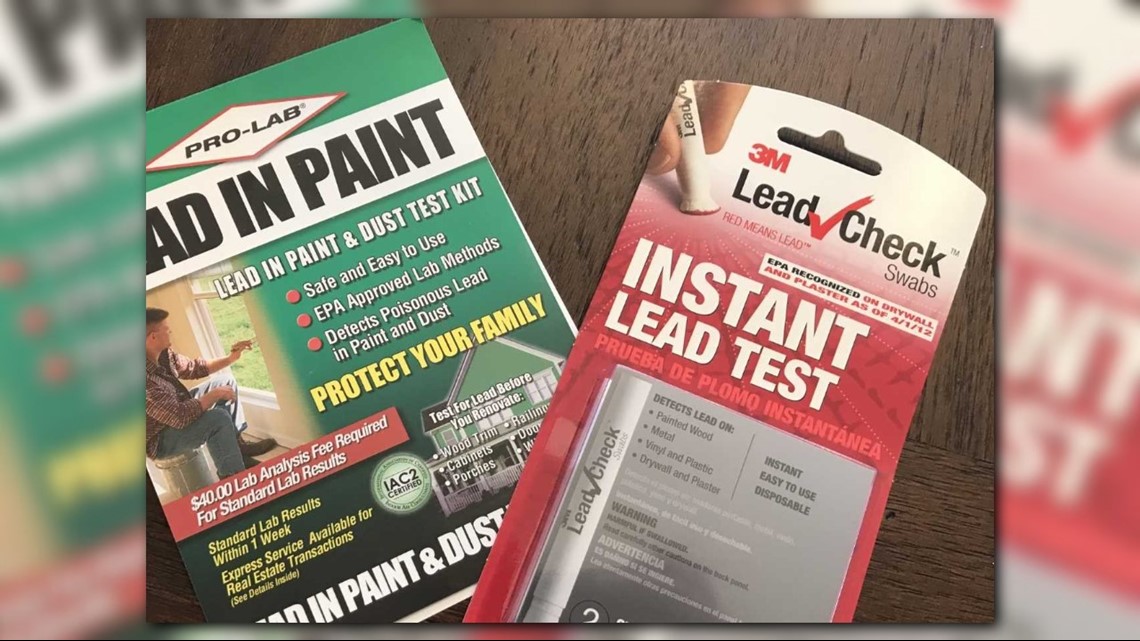 The swab kit was roughly $10 for two swabs, while the wipe kit was also roughly $10, but required a $40 lab processing fee to get the results. The expert we spoke with said the wipe is going to be more accurate.
Tom Johns has been a lead inspector/risk assessor with AAA Lead Inspections for a decade. He uses sophisticated tools during a professional inspection.
"This uses x-ray fluorescents to sample the paint on any surface, it doesn't damage the paint at all, and it gives us an instant reading as far as the lead," he explained.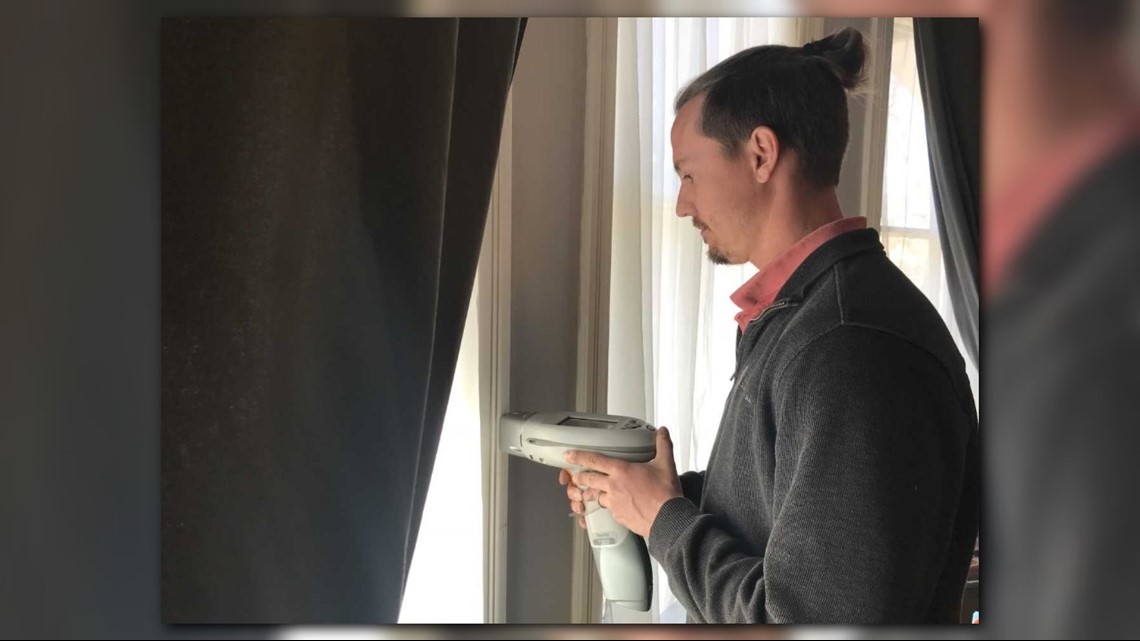 He also uses wipes just like the one Meredith bought. That result is not immediate.
"You are going to send those off to a laboratory. They are going to analyze it. They are going to find out just how much lead dust is on that wipe."
So where should you test?
"Window components are a big one. Also painted trim is usually where we find it, basements, kitchens, bathrooms. One of the reasons they used the lead paint is because it withstood fading from the sun. It was also really good with moisture," said Tom.
So which type of test should be used where? Tom tells us the swabs are the less accurate option.
"The swab is going to give you a basic idea, but we have been known to get false positives and false negatives with the swabs. A lot of it might depend on the color of the paint. That can throw off the swab," he explained.
He said they should only be used on areas of chipped or damaged paint, they don't work for dust.
"If you are worried about dust, children crawling around, you are going to want to find kits that have the test wipes," said Tom.
We started at a windowsill where you could see the paint is chipping, so we used a swab. We cracked the tube in two places to mix the chemical, gave it a good shake and went to work. Meredith swabbed the area of chipped paint for 30 seconds. The tip of the swab quickly turned a dark color, which some people might assume is just dust or dirt, but Tom explained it was actually a positive lead reading.
Next, they tested another windowsill, this time testing just the dust, which meant the wipe was the best choice. The wipe must be sent to a lab to get the results, along with a $40 processing fee. The kit included the wipe, a baggie to contain it, as well as a mailing envelope and instructions.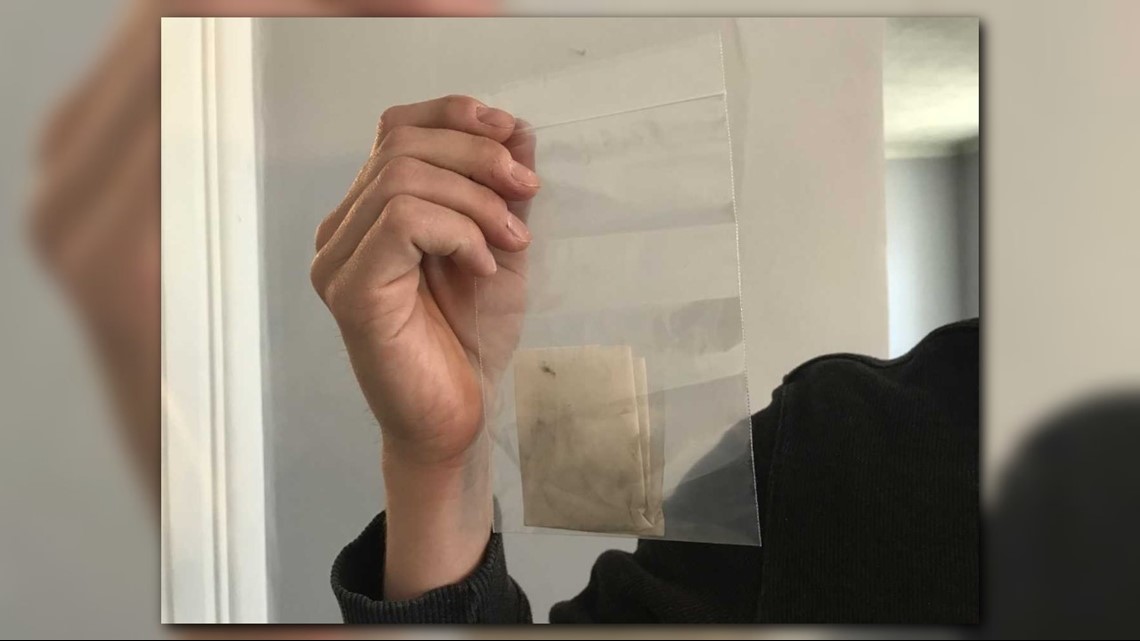 Finally they tested a door where the paint was chipped and the wood door was exposed. So they used a swab. Here the tip of the swab turned orange instead of deep red or pink, so no sign of lead there.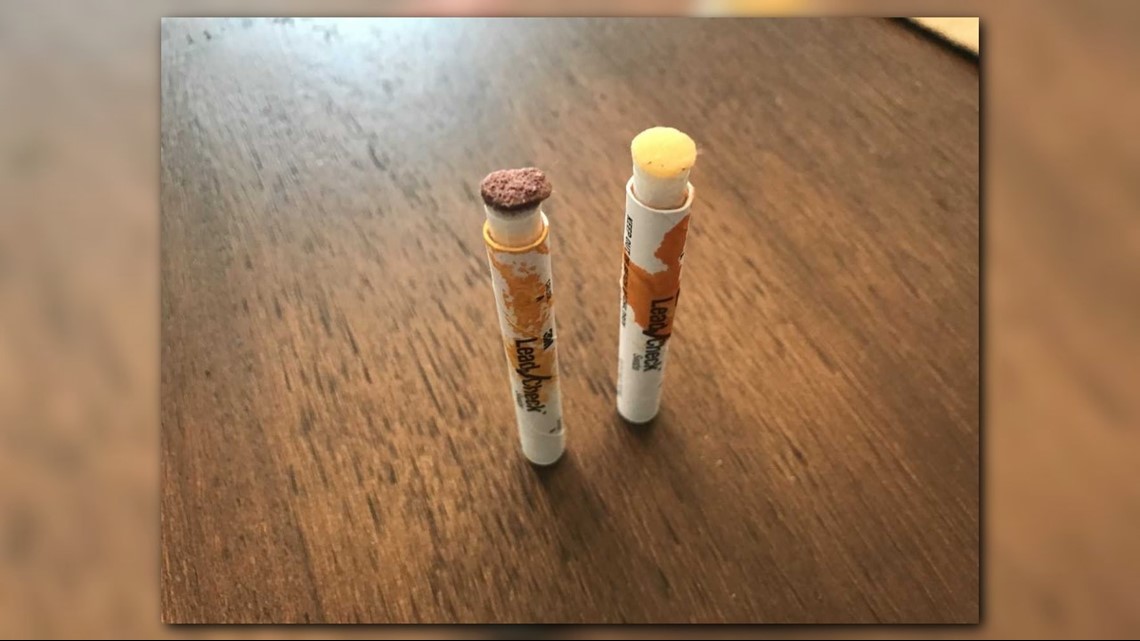 So how should a homeowner best care for a home where lead paint is present?
"You want to avoid the vacuuming of the windowsills and the window trough because if your vacuum doesn't have the proper filtration system in it essentially all you are doing is picking up that dust and debris and dispersing it into the home so what you are going to want to do is use wet wiping methods, you want soap or detergent in that," said Tom.
"If you happen to find chipping paint, on a window trough, on a window sill, you are going to want to clean the area and throw a coat of paint on it to make sure that it's taken care of that way. With the lead paint, it's really only a hazard if it's peeling or flaking or chipping," explained Tom.
If you'd rather go the professional route to test your home, Tom says that costs roughly $500 depending on the size of the home. If remediation is necessary they'll refer you. Click here to learn more about AAA Lead Inspections.

►Make it easy to keep up to date with more stories like this. Download the WZZM 13 app now.