BYRON TOWNSHIP, Mich. - We thought it was over, but we were wrong.
The 100th Street Bridge has been hit yet again. It was struck by a mobile home just before 11 a.m. on Monday, Aug. 6.
The Michigan Department of Transportation said the driver did not measure his load before hitting the bridge in the northbound, right lane of U.S. 131.
MDOT also said there is no damage to the bridge other than some paint scratches on the beams.
Michigan State Police measured the load at 14 feet, 6 inches. Michigan law prevents truck drivers from carrying a load taller than 13 feet 6 inches without a permit.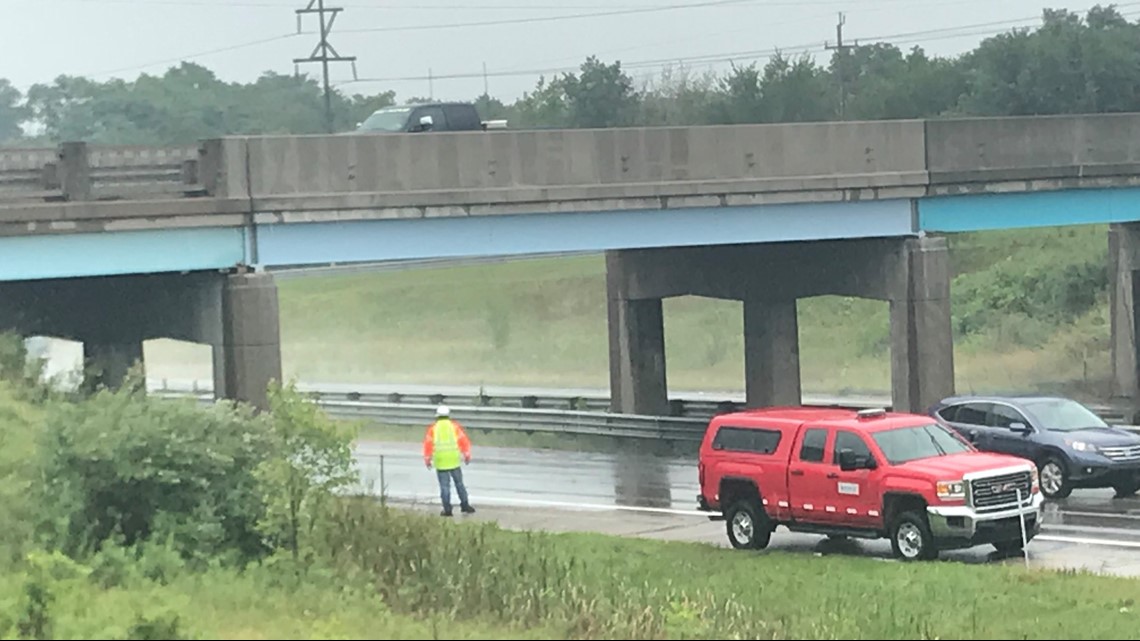 The 100th Street Bridge has now been hit a total of 11 times in the last 17 months. Four of the hits did significant damage to the bridge, causing it to close down at times for inspections and construction. Only one lane of 100th Street across the bridge was open from January until June because of the damage.
The bridge is posted at 13 feet 11 inches and is actually 14 feet 1 inch on the problematic clearance on the northbound side of the bridge.
MDOT is going to reconstruct the road underneath the bridge this fall, shaving off 2-3 inches of the road to try to stop the madness before the bridge can be totally replaced by 2020. The new bridge will have a height of more than 16 feet to comply with federal guidelines.