Wyoming Godwin Heights (8-1), the No. 4 ranked team in Class B in Mick McCabe's latest rankings, won its fourth straight on Tuesday, taking down Belding, 100-24.
Godwin Heights was led by senior guard Lamar Norman Jr., who scored a game-high 30 points, while adding five rebounds, five assists and three steals.
The three-star recruit, who's leaning toward Butler for college according to 247Sports, also finished with four dunks.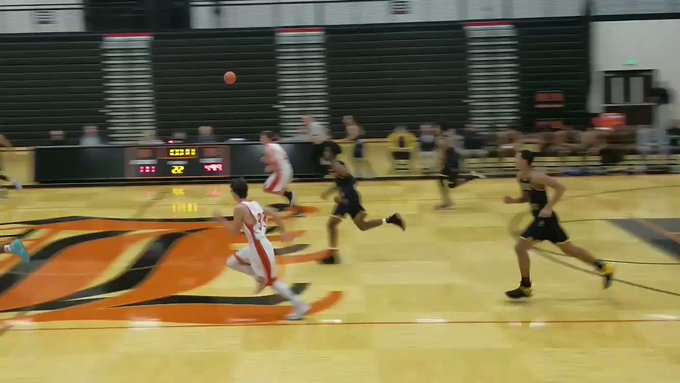 Suriya Davenport@BlackberryBallr
Class B #4 @godwin_bball moves to 9-1 with 100 - 24 win... Dynamic D1 Duo @Hoop_King015 17 pts 13 rebs @LamarNorman04 30pts in VERY limited action. 1 of his 4 dunks
On the season, Norman, who has already eclipsed 1,000 points in his career, is averaging 28 points, seven rebounds, six assists and four steals per game.
Godwin Heights senior forward Markeese Hastings, a three-star Butler commit and the No. 10 ranked player in McCabe's preseason player rankings, chipped in 17 points and 13 boards in the victory.
The Wolverines play next at 7:30 p.m. Friday against Wyoming Lee.