DETROIT — The Detroit Lions dropped their home opener against the Seattle Seahawks on Sunday but fans still showed their support by wearing blue ski masks.
Lions safety C.J. Gardner-Johnson was hoping to start a new tradition at Ford Field when he asked fans to show up for the game wearing blue ski masks.
After the Lions took down last year's Super Bowl Champion Kansas City Chiefs in the NFL opener, Gardner-Johnson wanted to get fans pumped up for the first game in Detroit.
Fans did show up wearing the blue ski masks but you could only see handfuls of fans wearing them in the stands during the game.
Gardner-Johnson even shared a reminder on Instagram prior to the kickoff on Sunday.
The Lions ended up losing in overtime to the Seahawks 37-31 and to troll the Lions and their fans, Seahawks safety Jerrick Reed II threw one of the masks on himself as he headed off the field into the locker room.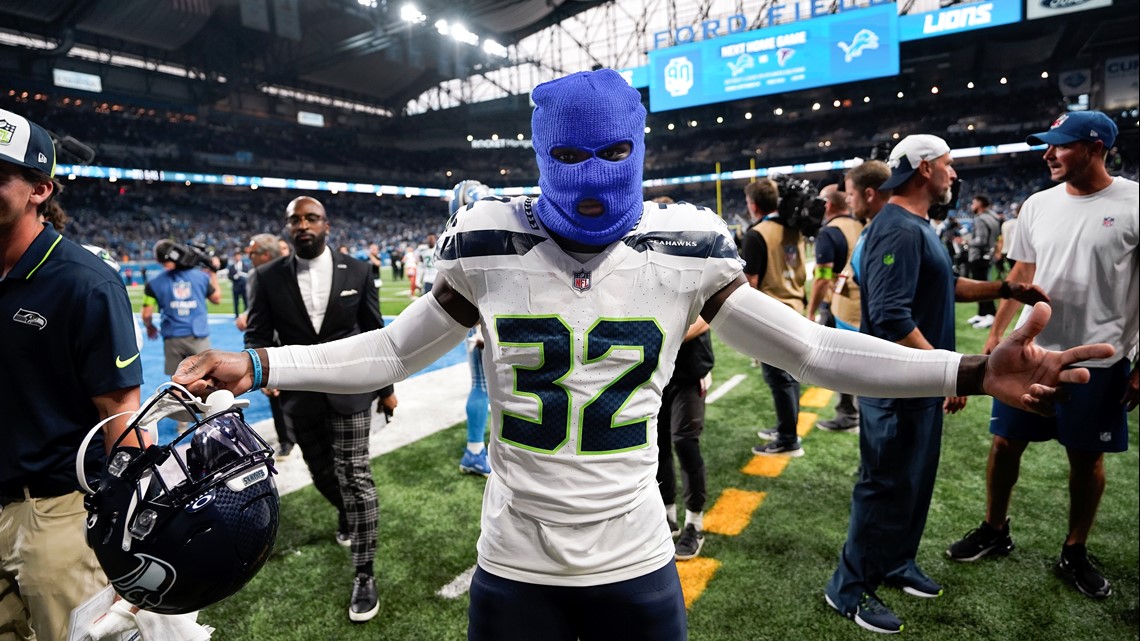 Gardner-Johnson recorded eight tackles and two stuffs against the Seahawks on Sunday.
It's probably safe to say that Gardner-Johnson didn't start any new traditions in Detroit with his ski mask trend.
The Detroit Lions (1-1) will take on the Atlanta Falcons (2-0) at home on Sunday, Sept. 24 at 1 p.m.