ROCKFORD, Mich — It's morel season in West Michigan and thanks to our in-house foraging expert, Jeremy Marr, we now have some great tips on where to find the elusive fungus.
Wait until the weather is just right. Morel season is typically around Mother's Day but the conditions make a big difference. They tend to start showing up after a stretch of rainy weather and cool nights followed by daytime highs in the 60s and 70s.
Look for the May Apple. There are some good indicators that often show up around the same time as the mushrooms. Look for a plant called the May Apple, if you see them sprouting, morels can often be found nearby.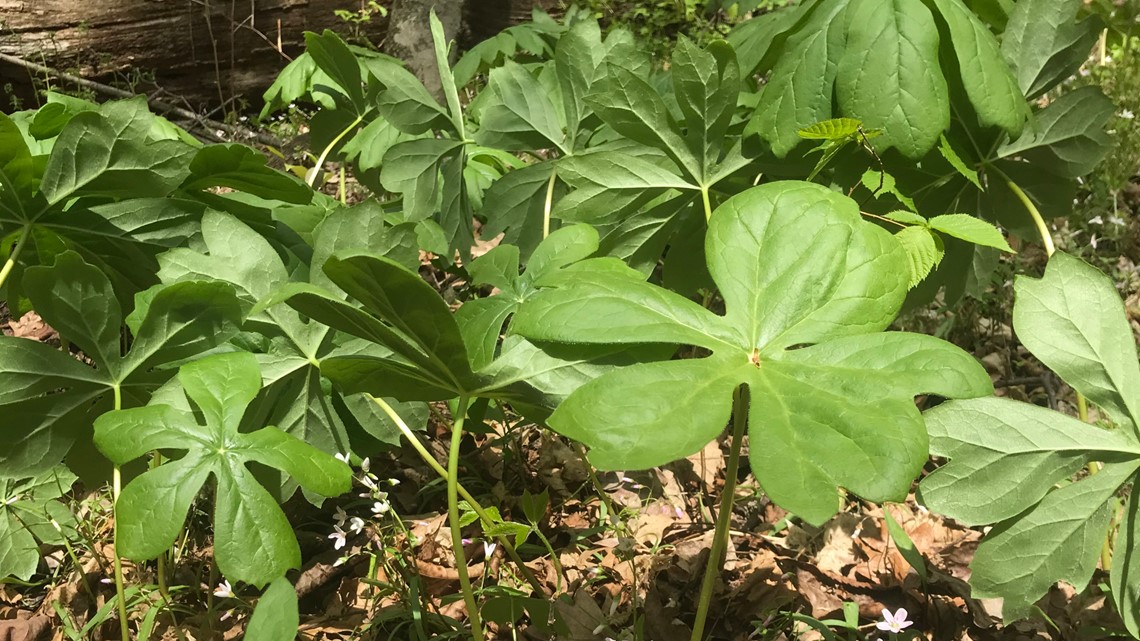 Pick the perfect spot. Many foragers have the best luck in old apple orchards. Others are successful when in the presence of ash, elm and oak trees. Morels grow best near a tree that's mostly decomposed.
Finally, relax! Let your walk through the woods be an adventure! If you find one, slow down and fan out; they often grow in clusters.
If your hunt is successful, pinch the mushroom off just above the soil rather than ripping it out. That way, it'll have a chance to grow back next year. If you find several, transport them in a mesh bag that allows the spores to fall out. If conditions are right, you'll be sowing the land for a bumper crop next year.
Keep in mind, if you plan to go on a hunt stick to public land. If you find a spot that looks like it could produce a good yield and it's privately owned, be sure to get permission first.