WEST OLIVE, Mich. — A newly activated solar array will help Grand Rapids with its renewable energy efforts. In early June, the switch was flipped at the city's Lake Michigan Filtration Plant in West Olive Township.
"Yeah, this is a game changer," says Wayne Jernberg, Water System Manager of Grand Rapids.
"This array is just shy of one megawatt in size takes up three acres. And it actually will provide the water plant with about 10% of the electricity needs of the water filtration plant," said Alison Sutter, Sustainability and Performance Management Officer of Grand Rapids.
"It will move us from 37.5% as a total city municipality on our renewable energy goal to 41%. And ultimately saves us $1.5 million in net savings over 24 years," Sutter adds.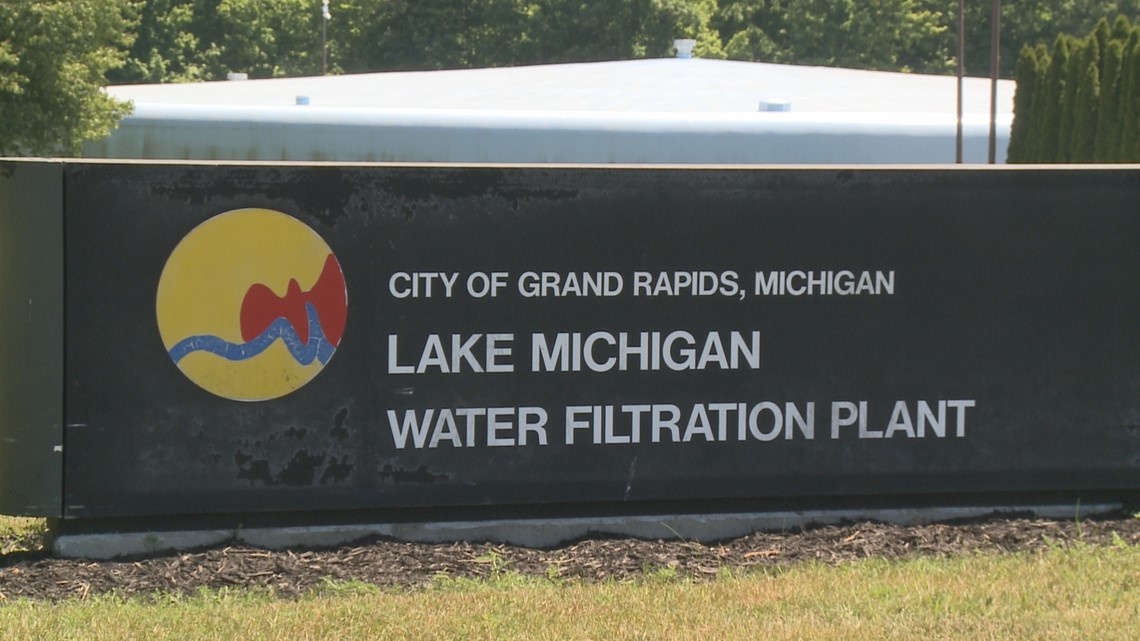 The filtration plant treats and pumps millions of gallons of water for the city of Grand Rapids and surrounding areas.
"We have multiple intakes in Lake Michigan that are a distance out. We have multiple pump stations for redundancy purposes to pull water in from Lake Michigan. It is the only source that we have for the city of Grand Rapids and our customers and our partner communities in the area," Jernberg says.
"It goes through numerous steps, filtration, disinfection, and then when the process is complete, we have the ability to pump but 90 to 95 million gallons of water into the Grand Rapids metro area where we serve communities along the way," he furthers.
The array was made possible through a partnership with Michigan-based CMS Energy, who will maintain the three acres in size. The location of the site made for no environmental disruption when constructed.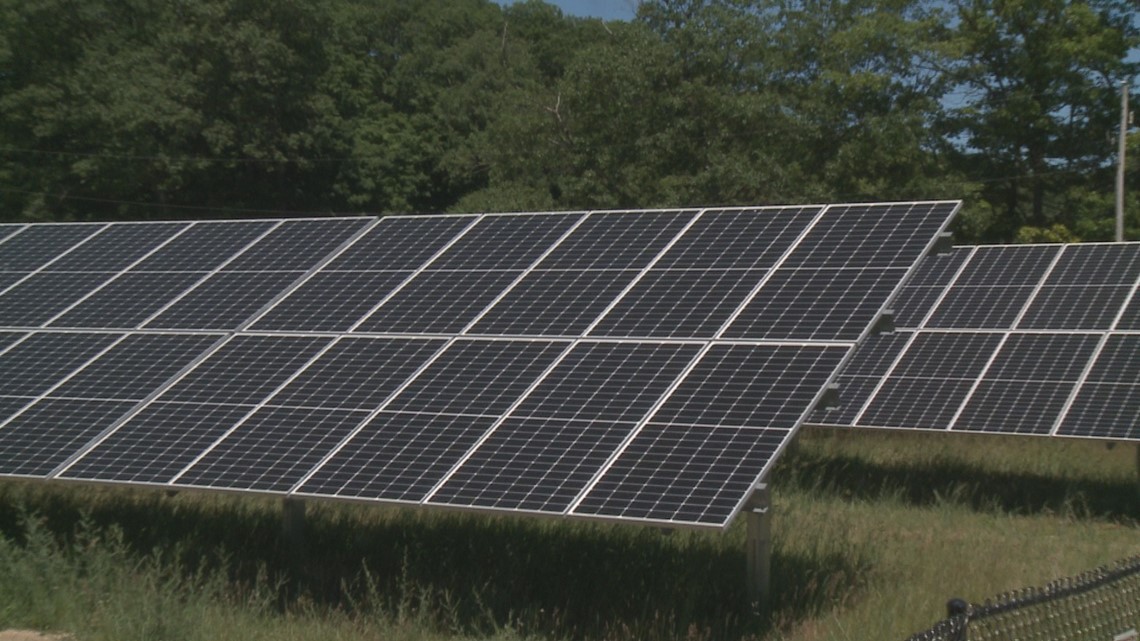 "And one of the things that you run into with a solar array, you really have to have that right location where there's limited or minimal impacts from potential shade sources and things like that. Other locations would have likely had to involve cutting trees down where would have been near wetlands and things like that we opted away from that," Jernberg says.
CMS Energy will also aid in the scenery of the array.
"And underneath the arrays, you can see it starting to take hold a little bit our native pollinator species that have been planted to help support our bees and butterflies and other insects that we have in our area. And in addition, there will be some landscaping that will go around the perimeter of the array where the two streets are," Sutter notes.
The array is part of Grand Rapids goal of 100% renewable energy for municipal operations by 2025 and reaching net zero for greenhouse gases by 2040.
"Well, it's great for the city," Jernberg expresses. "I mean, it's not just this array here, but we're also looking at other potential areas to reduce our carbon footprint. Whether it's vehicles, fuel sources, alternative fuel sources, those are all things that we're considering at the city."
"I would say I'm ecstatic about this. And really just visibly be able to have as an example of the type of sustainability and climate change commitments that the city of Grand Rapids has made," Sutter says.
One step completed for a larger goal of Grand Rapids.