GRAND RAPIDS, Mich. — No one was seriously injured Friday night when 3 cars and a motorcycle collided in Grand Rapids.
The crash happened around 9 p.m. on Michigan Street NE and Fuller Avenue NE.
The Grand Rapids Police Department says the crash was "very involved," but the cause remains under investigation.
There have been no reported injuries.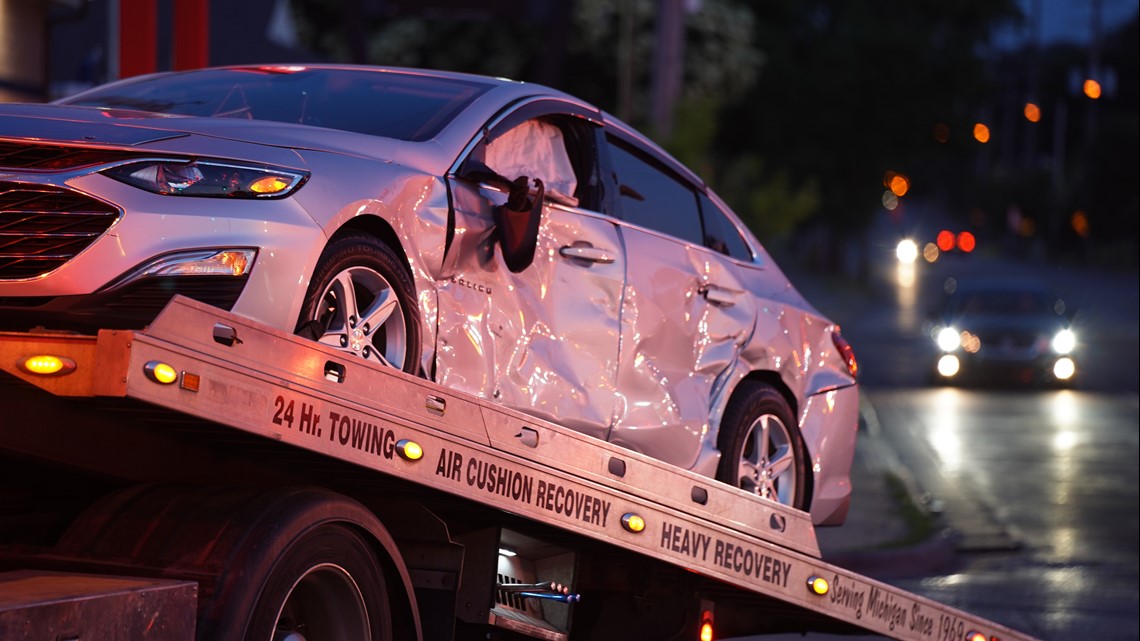 The intersection of Michigan and Fuller is currently closed while police investigate. It is unknown when it will open back up to traffic.