OTTAWA COUNTY, Mich. — The Michigan Department of Transportation (MDOT) announced that northbound US-31 will be closed and detoured from Sept. 16-29th. The closure will begin at midnight Sept 15.
The closed stretch of highway is between 3rd Street and Van Wagoner Street, lanes going southbound will remain open.
Local traffic can exit at Van Wagoner Street and 3rd Street to 17th Avenue while through traffic should use I-96, M-231 and M-45 (Lake Michigan Drive).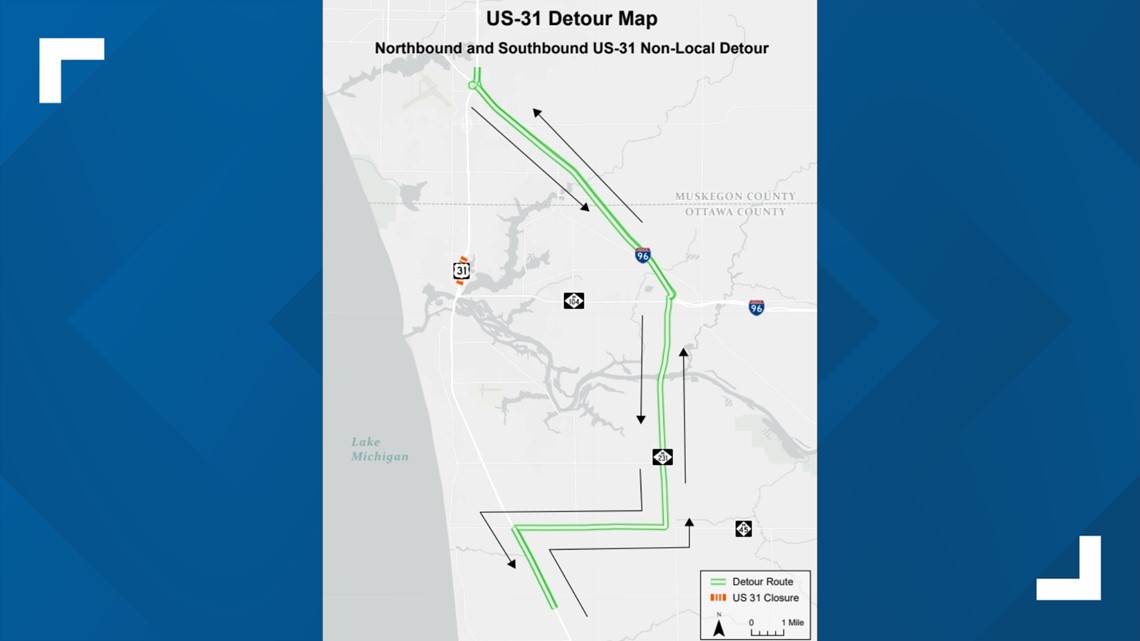 Lane closures on US-31 through this area will be in effect through November as crews work on culvert replacement. The on ramp from Van Wagoner Street to southbound US-31 will be closed through November as well as the on ramp from 3rd Street to northbound US-31.
MDOT also stated the work is weather dependent.