ZEELAND, Mich. — Every spring in West Michigan, just as the tulips spring forth from the ground, so do the orange cones that are certain to dot our roadways!
Just in time for Tulip Time, road construction will be kicking off as we head into the warmer days of May. This year we are looking at some pretty big projects around West Michigan, and not just on the major highways!
One of the largest is the reconstruction of I-196 between Hudsonville and Zeeland. John Richard, the MDOT Communications representative for the Grand Region, told us that those who are planning to travel to Holland should be prepared for restrictions and slow downs.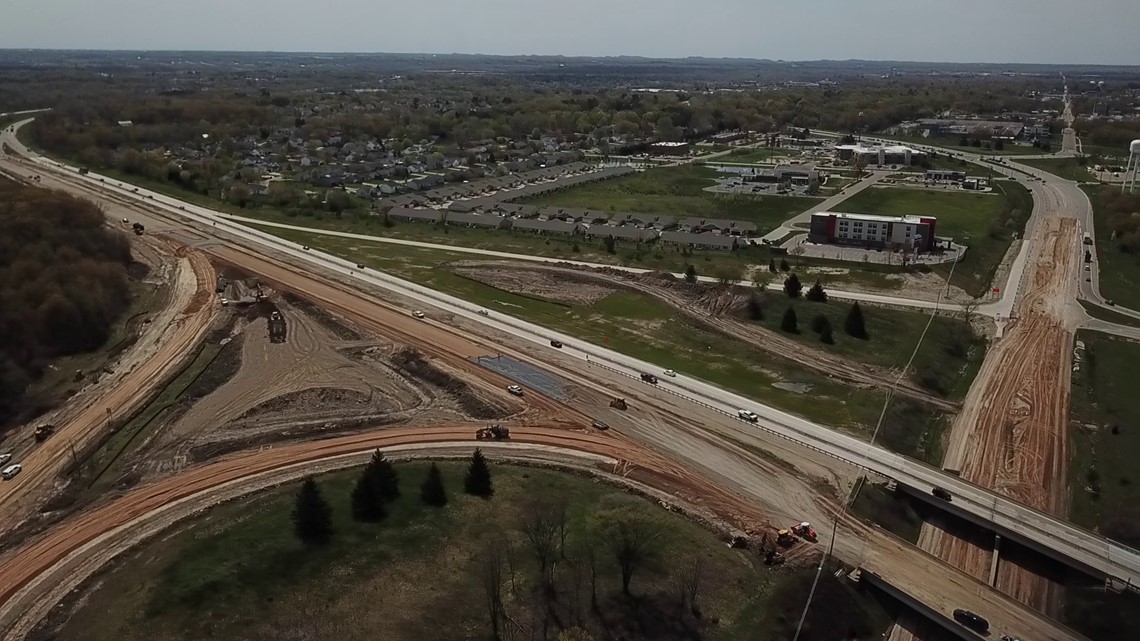 John said, "We can't lift restrictions during the tulip time festival for that one [I-196] because obviously the eastbound side is all torn up and both sides are sharing the westbound side of the roadway. However, we are lifting restrictions on our US-31 project in Holland from 32nd to Central Ave. All lanes will be open for the tulip time festival, but there are some closures on some local roads. Main Street is closed on the east side of Zeeland. Pawpaw is closed from 104 to Burton, and then 96 is closed from Adams to Ottogan."
It won't just be these state routes impacted over the late spring and summer months. The City of Grand Rapids provided us with the following list of projects that are expected to start soon.
Fuller Ave. NE – Full closure and detour.

Closed from Cedar St. NE to Maybelle St. NE.
Monday, May 8 to Friday, May 12.

Plainfield Ave. NE -- Construction and NB detour.

Impacted from Marywood Dr. NE to Ellsmere St. NE.
Monday, May 8 to Friday, June 30.

Godfrey Ave. SW -- Closure in City of Wyoming.

Utility work just south of Liberty St. SW intersection
Monday, May 8 to Monday, May 22

Plainfield Ave. NE -- Watermain project/road resurfacing

Monday, May 8 to Wednesday, May 31
Full closure and detour of Plainfield north of Leonard

Northbound US-131 -- Lane restrictions

Michigan Department of Transportation is inspecting NB US-131 bridge structures
Friday night, May 5 to Sunday afternoon, May 7
Northbound lane restrictions
Close NB on ramps at both Wealthy and Pearl interchanges
As the season rolls on there will likely be more projects and delays to existing projects to contend with. John recommends visiting michigan.gov/drive to stay up to date on all of the projects that may impact your travel plans!
-- Meteorologist Michael Behrens