GRAND RAPIDS, Mich. — With mild weather now becoming the norm around West Michigan, the construction season and orange barrels are too becoming rather commonplace.
While this resurgence of construction means local cities and the state are hard at work to repair and improve our infrastructure, it also means that travel can get tricky. These restrictions, more times than not, also lead to a reduction in sales for local businesses along the route experiencing road work.
This is the case for many shops and restaurants along Plainfield Avenue NE in Grand Rapids. With long stretches of single lane corridors and a complete closure at Leonard Street, things are getting rough for business owners.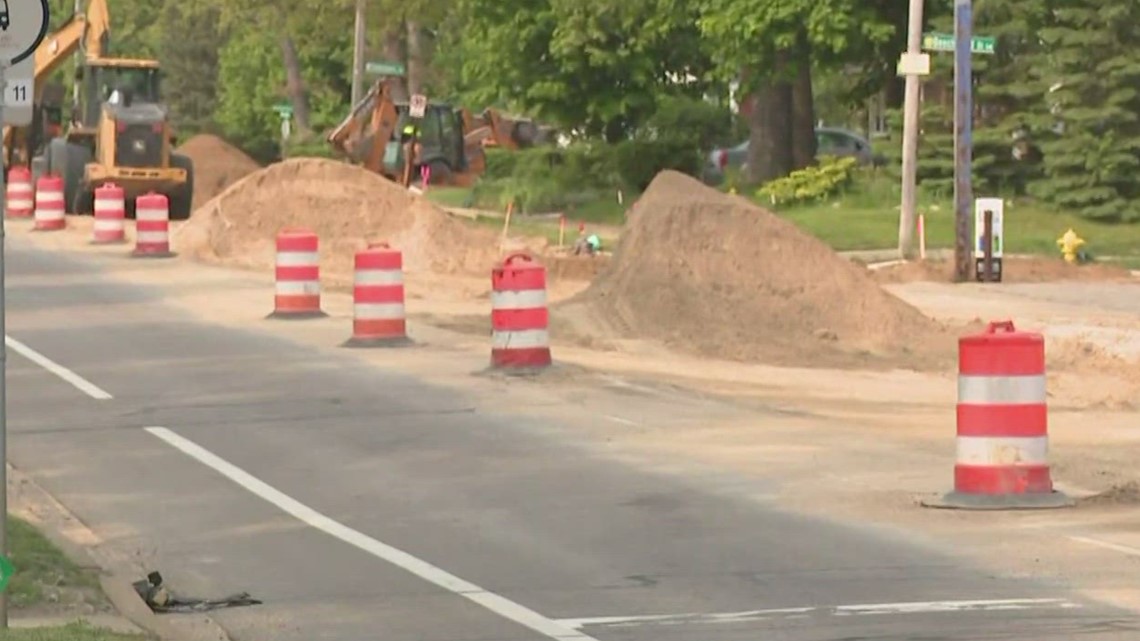 We spoke with the owners of the Choo Choo Grill and Fat Boy Burgers, who are both doing the best they can to make it through these disruptions, but they say it is hurting the bottom line.
Richard Mack, who owns the Choo Choo Grill, told us, "It's surely a huge inconvenience for us, our sales are down oh randomly from 25% to 50%, and you can take a hit like that maybe once in a while, but you really don't like to. To do it day in and day out, it's getting pretty rough. It's like another COVID basically."
Matt Urbane, the owner of Fat Boy Burgers, has a similar experience, telling us, "So it's all backstreets to get up to get in here, so I would say my business has probably dropped off a good 30%, maybe more. It's only been a couple of weeks, but we'll see when the end of summer comes."
Matt says Fat Boy Burgers is giving a "construction" discount to those who make the journey in, hoping to use that incentive to boost sales. The current project on Plainfield Avenue NE is expected to last through the 4th of July, with the city stating that after the 4th, the other side of the road will see the same work done.
Richard also says the city has been doing their best to communicate and take care of their concerns at the Choo Choo Grill, with the total closure at Leonard and Plainfield Avenue NE expected to wrap up at the end of May.
For the latest on traffic conditions around West Michigan, make sure to download the 13 ON YOUR SIDE App or visit wzzm13.com/traffic.
-- Meteorologist Michael Behrens