GRAND RAPIDS, Mich — It was a "white knuckle driving" kind of day in West Michigan.
Icy road conditions caused a number of road closures and accidents all across West Michigan Tuesday.
"The calls started to come in around 5 a.m. this morning," Brett Hulliberger with the Kent County Sheriff's Office said. "Wait times were pretty extensive this morning."
Both sides of I-96 at Fruit Ridge Avenue in Kent County were shut down due to multiple accidents. Authorities have urged drivers all day to use an abundance of caution and take their commutes slowly. Grand Rapids Police says that if you get into an accident, but can safely continue to drive your vehicle, you should exchange information with other drivers that may be involved, then file a crash report within the next 72 hours.
"We always encourage everybody to make a call into the dispatch center or call 911 to at least report it and that way the dispatcher can guide them through the rest of the steps in the process. There might be a situation where they exchange information with each other and report to their insurance companies or go make a police report depending on the amount or the extent of the damage to the vehicles," Hulliberger said.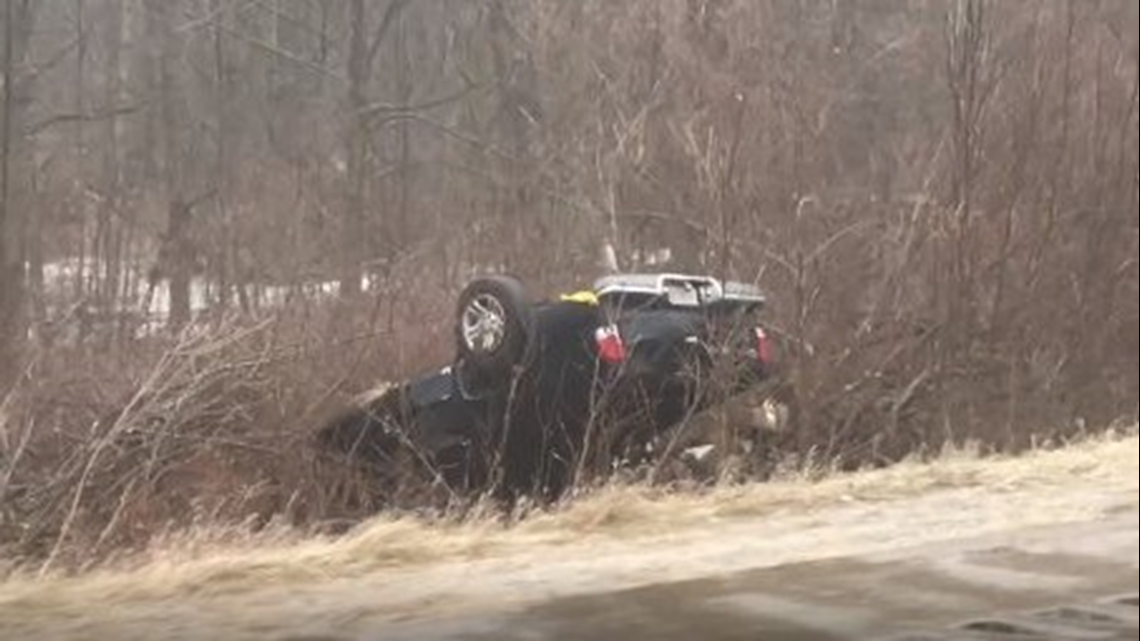 SEE THE LATEST LIST OF CLOSURES/CANCELLATIONS: Click here
It looks like the evening commute should be better, but the temperatures will drop again late tonight and through Wednesday's morning commute.