COMSTOCK PARK, Mich. — A man is in critical condition after he crashed a vehicle into a Kent County business while leading deputies on a pursuit.
The crash happened around 2 a.m. Friday morning at the Kent Cash Outlet Inc. pawn shop at the corner of West River Drive and Lamoreaux Drive a little after 2 a.m. Friday.
A Kent County deputy had attempted to stop the driver, who did not have taillights on. The driver led the deputy on a pursuit and lost control on eastbound Lamoreaux Drive when he attempted to make a turn near West River Drive at a high speed.
The driver, a 29-year-old man, was taken to a hospital for treatment. He is in critical condition.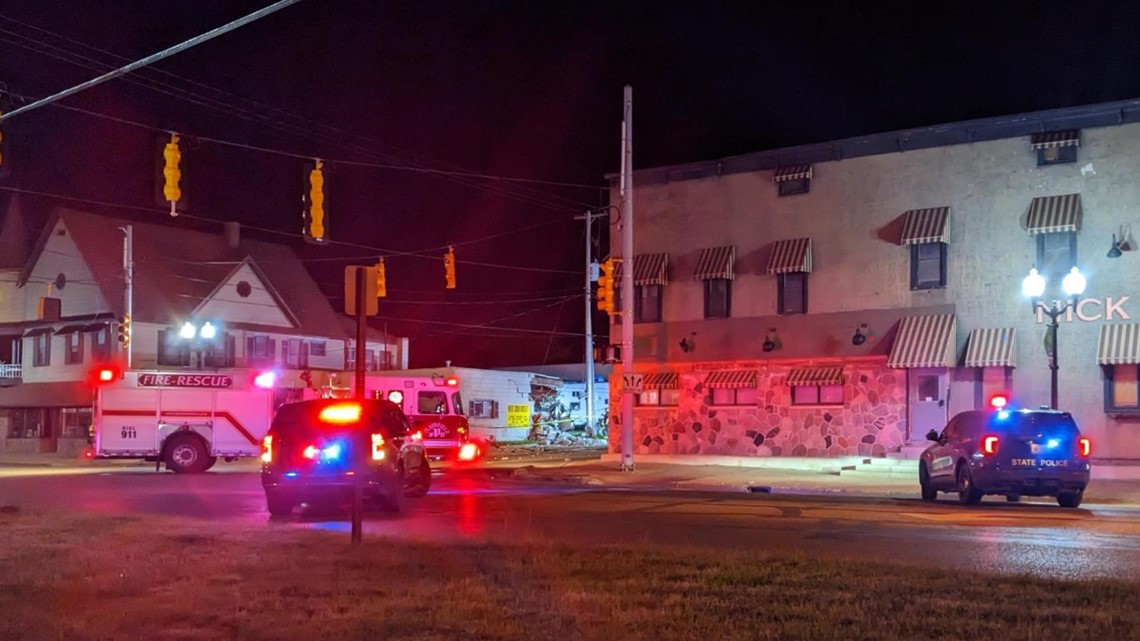 Deputies say they are investigating if speed and drug use were factors in the crash.
The crash caused extensive damage to the building.
The intersection was closed for several hours for investigation. A small section of Lamoreaux Drive was closed until about 8 a.m. All roads have since been reopened.
Several agencies responded to the incident, including the Plainfield Township Fire Department, Kent County Sheriff's Office and Michigan State Police.
The crash remains under investigation.