GRAND RAPIDS, Mich. — During the coronavirus pandemic, The Rapid is discouraging people from traveling on its buses or partaking in its carpooling and vanpooling services unless it's essential, the company said in a press release.
The company is recommending this in an effort to try to combat the spread of the coronavirus and is following Gov. Gretchen Whitmer's order to limit crowds to 50 people or less.
The Rapid said they are also increasing their cleaning services on their buses and other public transportation options. Every night, they steam clean their vehicles at 300 degrees Fahrenheit with an "approved antiseptic agent" throughout the entire bus or van.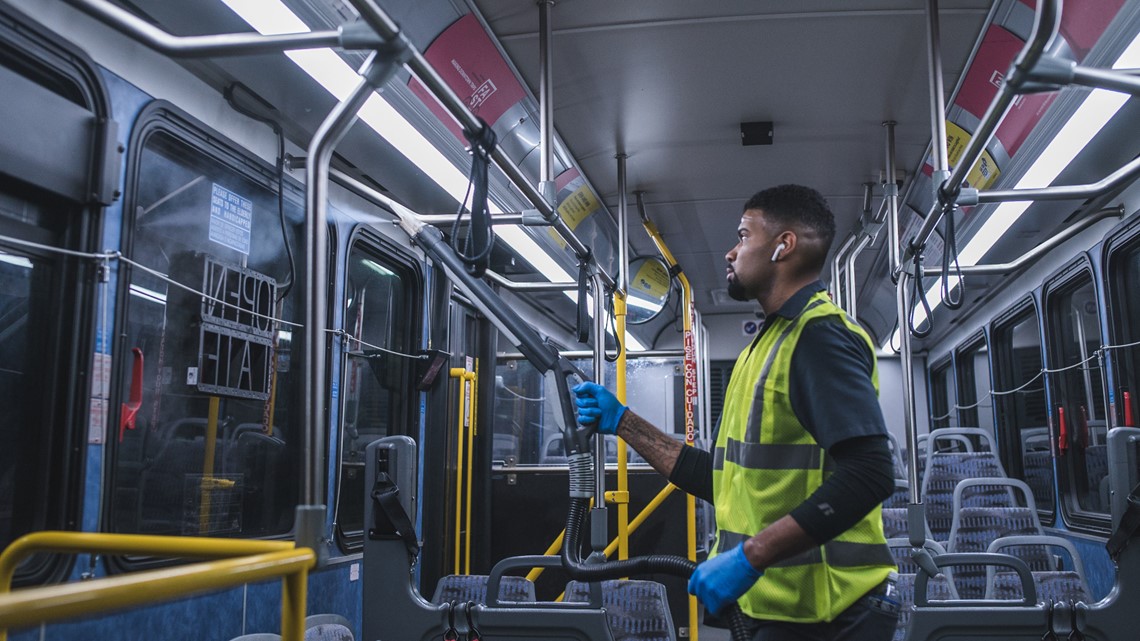 The stations are also continuously cleaned during peak times. However, despite their cleaning efforts, the company said commonly-touched surfaces such as bars or doors, should never be considered sanitized.
"These surfaces are only clean until someone touches it or coughs/sneezes nearby," the company said in a press release.
Aside from enhancing its cleaning efforts and discouraging people from using its services, The Rapid is also taking the following steps to adapt to the coronavirus outbreak:
Activated an internal COVID-19 Task Force that meets 7 days per week to manage and maintain operations as this situation develops.
Activated an Emergency Operations Center (EOC) on-site which is staffed daily.
Following the Centers for Disease Control and Prevention and World Health Organization guidelines for preventative practices.
Remaining in contact with Kent County Health Department and Emergency Operations Center, the City of Grand Rapids Emergency Operations Center, and emergency personnel in East Grand Rapids, Grandville, Kentwood, Walker and Wyoming.
Procuring additional cleaning supplies and equipment and adapting cleaning procedures.
Canceling all public-facing events for three weeks, aligning with mandated school closures by the State of Michigan.
Producing and sharing CDC guidelines for preventative practices on The Rapid's vehicles, as well as overhead announcements in both Spanish and English.
To stay up-to-date on the efforts the company is making during the coronavirus outbreak, visit their website.
More stories on 13 ON YOUR SIDE: