GRAND RAPIDS, Mich — High winds have arrived in West Michigan and they're here to stay Sunday.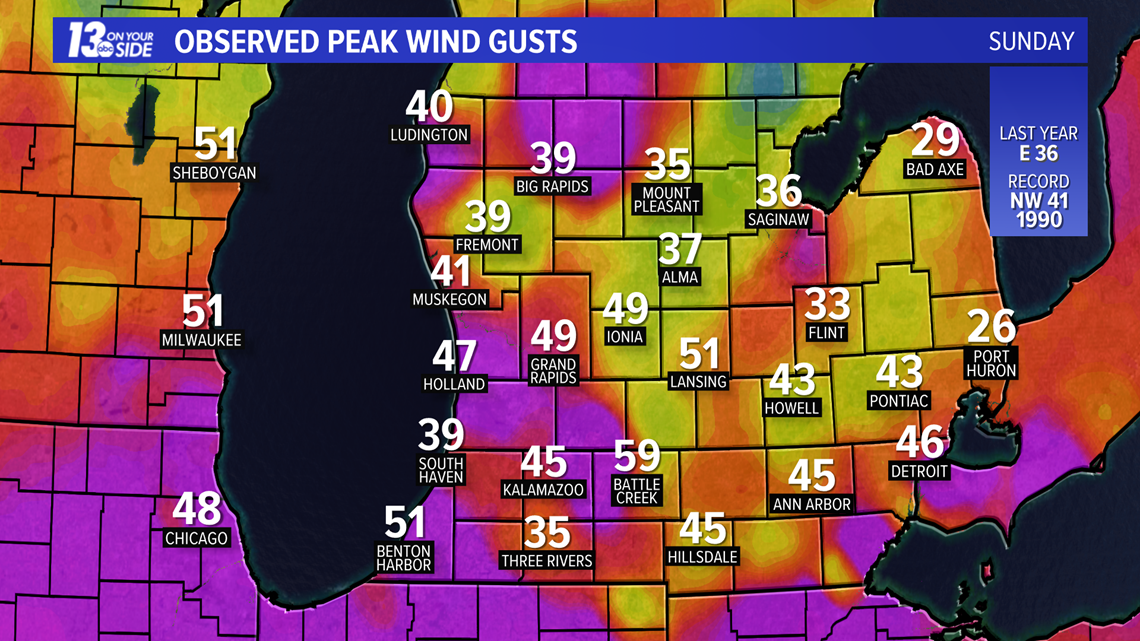 Most of West Michigan is in a high wind warning, where gusts up to 60 mph are likely. Sustained winds will be between 30-40 mph. The high wind warning continues until 7 a.m. Monday.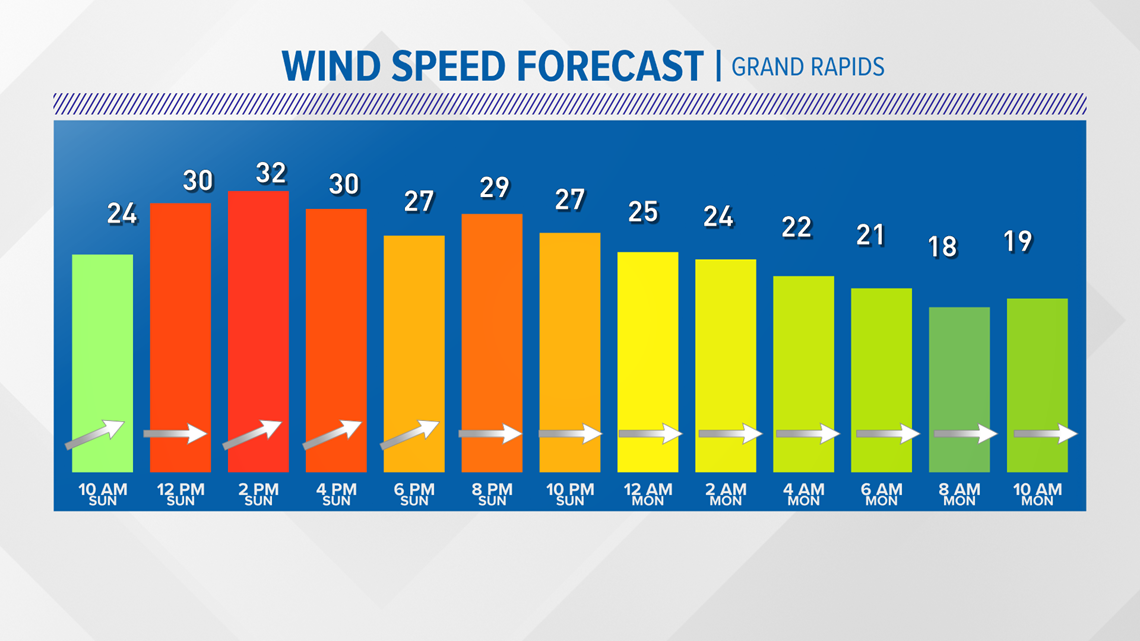 In northern West Michigan, blizzard warnings are in place until Monday morning. The added challenge of heavier snow plus very strong winds will bring white-out conditions at times. 3"+ of snow accumulation is possible.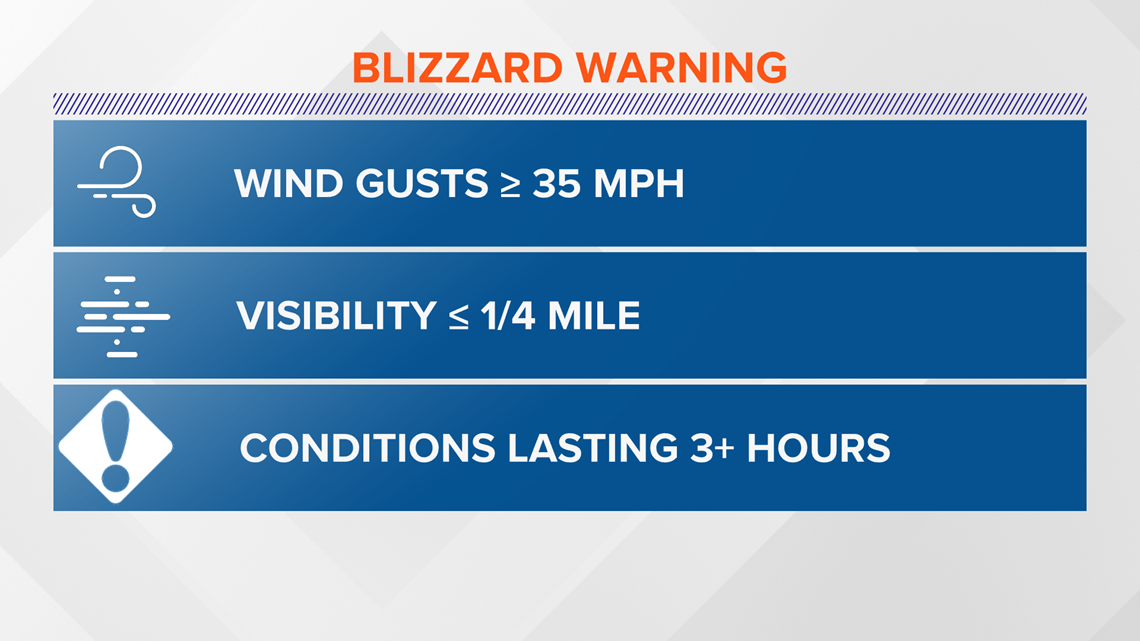 The last time blizzard warnings were issued in West Michigan was February 2011.