GRAND RAPIDS, Mich — Summer 2020 has just begun and it has already been a warm one! And the holiday weekend looks to coincide with the hottest temperatures of the year so far.
An upper level ridge is building in the atmosphere, which tends to be accompanied by a warm and dry air pattern. These patterns are typical in the summer months, but with West Michigan running dry as of recently, air temperatures will easily climb into the 90s for several days in a row.
The 4th of July could reach the hottest temperature of the year, with a high of 94°. The warmest date of 2020 so far was 93° back on June 9.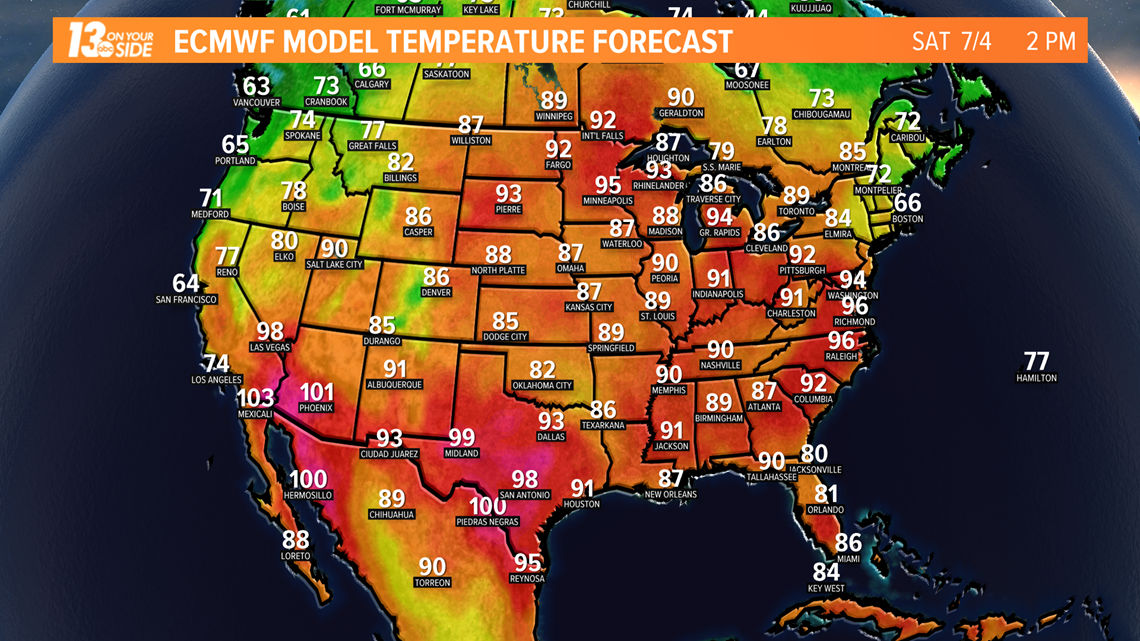 The pattern will continue through the holiday weekend and well into next week, meaning West Michigan may face over a week of high temperatures in the 90s.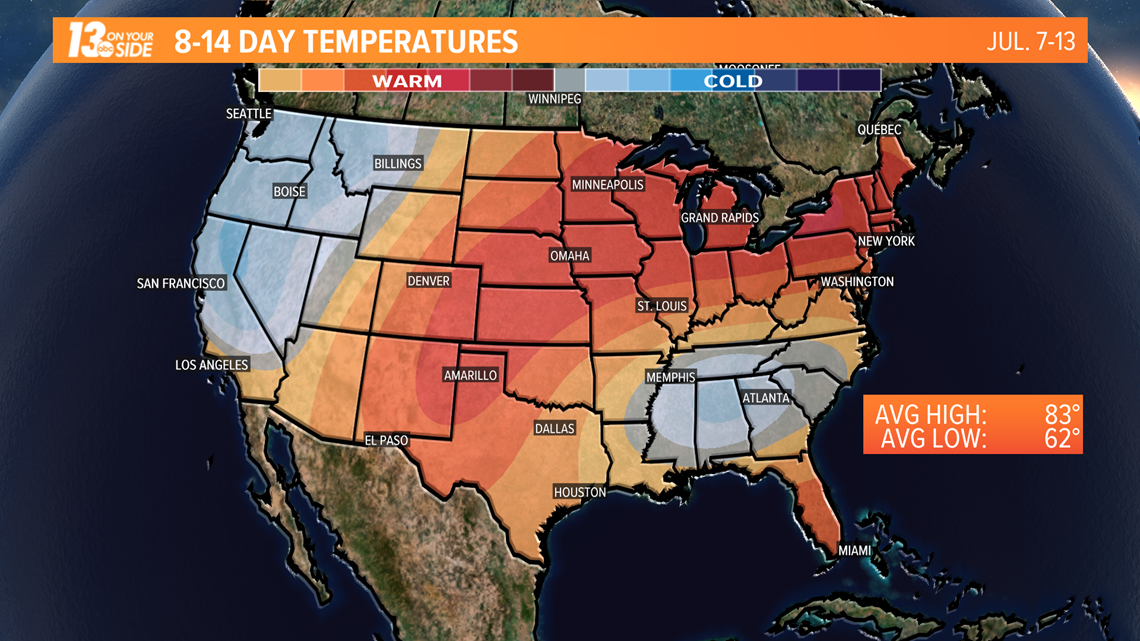 The longest-standing record of 90-degree days is 11 days, set back in July of 1901. The most recent long stretch of 90-degree days was back in August and September of 1953, with a 10-day stretch.