MICHIGAN, USA — In the blink of an eye, we're in the homestretch of summer! Fall activities are in full swing, but don't put away the summer gear just yet. Fittingly, a stretch of warmer weather is on the way as we wrap up the season.
WARMER TEMPERATURES AHEAD
As the second half of September continues, the average high temperature across West Michigan falls from the lower 70s to the upper 60s.
Monday and Tuesday will remain cooler before the anticipated warming trend arrives. 80°+ arrives Thursday and will last at least through Saturday. Even with the warmer temperatures ahead, the air mass will remain comfortable as dew point temperatures remain manageable.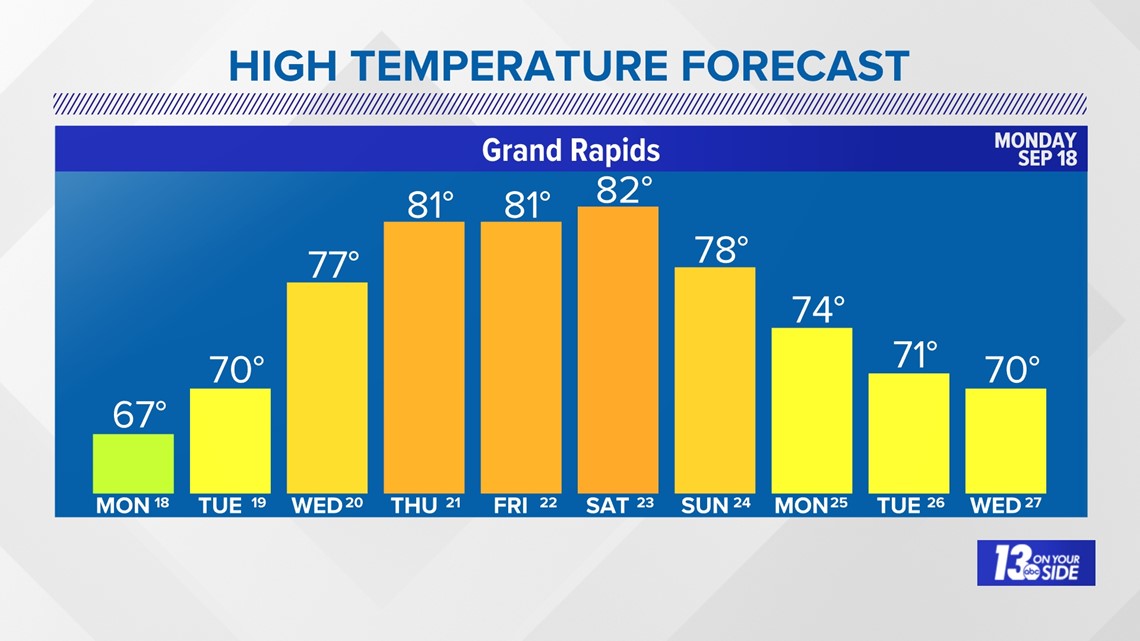 On average, Grand Rapids usually experiences its last 80° day of the year at the end of September. Last year this occurred on Sept. 21, while in 2021 it was Oct. 11. Bottom line, this warm up is on cue of what West Michigan experiences each late summer/early fall.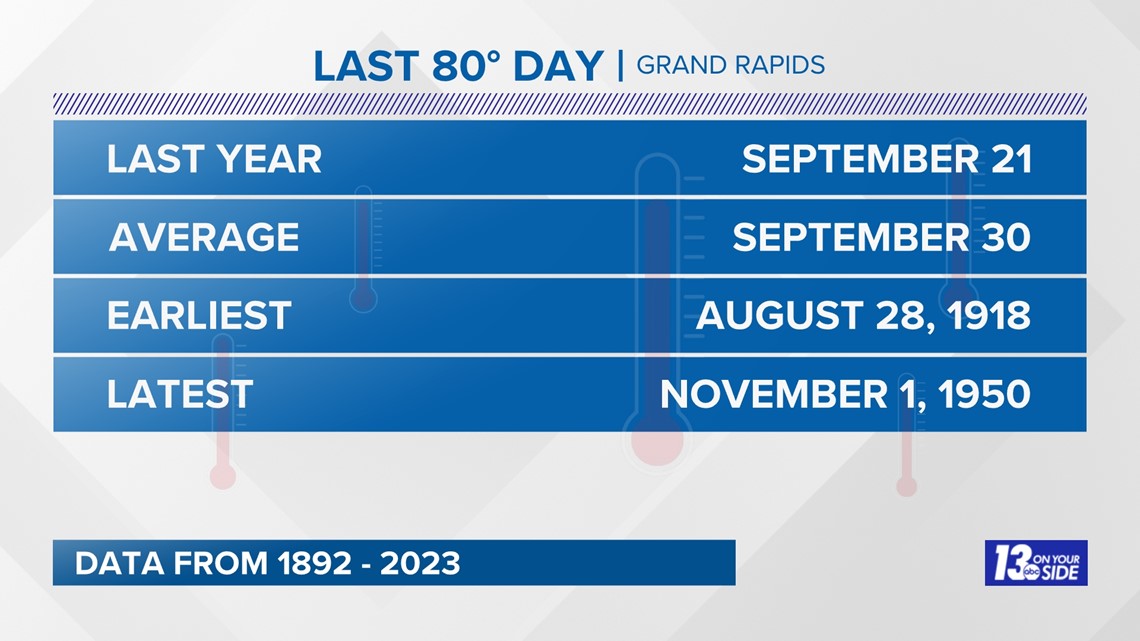 The week itself will be tranquil across West Michigan, and across much of the Great Lakes. The positioning of the jet stream will keep active weather bottled up well upstream of the region.
Tuesday provides the only chance of rain throughout the week as a weak disturbance undercuts the overall flow of the jet stream. Even Tuesday's chance of rain is meager, with more places than not remaining dry.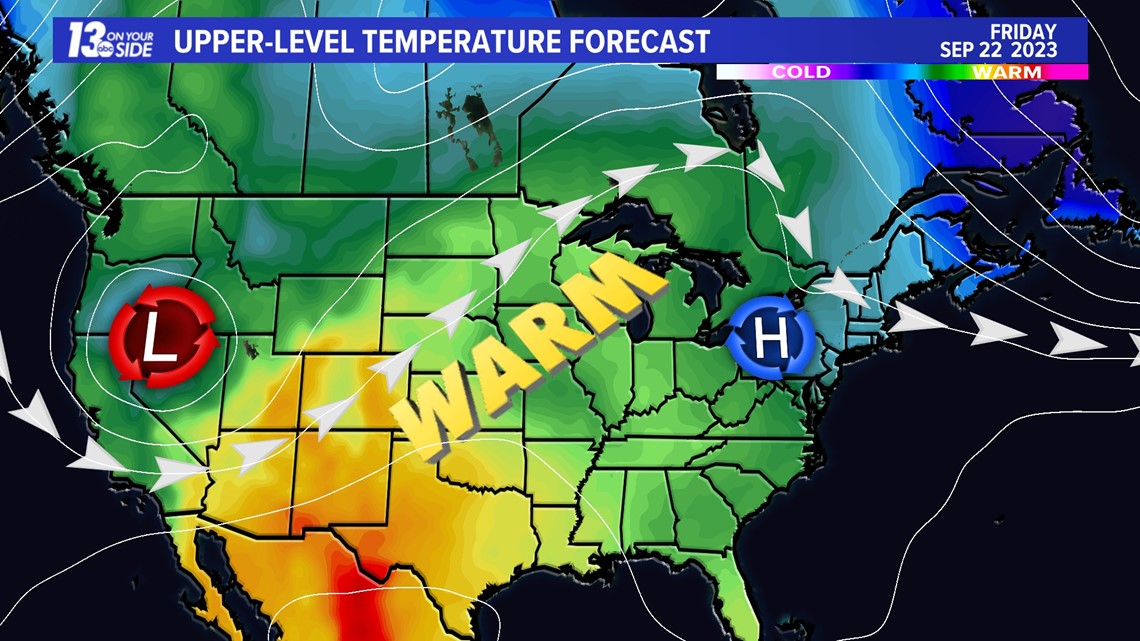 With the first day of fall in sight, it's not a surprise that daylight is quickly escaping us. Since the summer solstice on June 21 – when the amount of daylight was above 15 hours per day – West Michigan has lost approximately three hours of daylight. There is still another three hours of daylight to lose between the first day of fall and the first day of winter on Dec. 21.