BIG RAPIDS, Mich. — Mecosta County Emergency Management is asking the public the avoid the city of Big Rapids due to flooding concerns.
Emergency crews say flooding and traffic issues are making parts of the Big Rapids area impassable. There is a moderate risk for threat to life and property due to the heavy rainfall in the area.
Mecosta County is under a flood warning until 9:30 a.m. Thursday morning. Emergency crews say Big Rapids has already accumulated more than 3 inches of rain so far, with another 1-2 inches possible.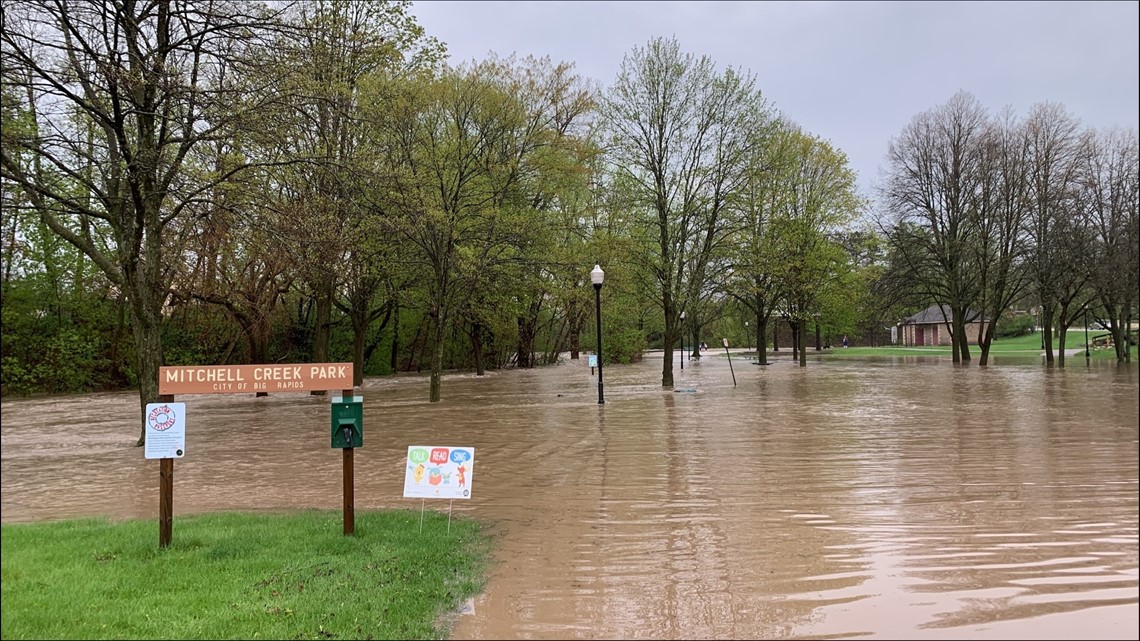 Flooding forced the closure of several streets in the city, including the following:
Hemlock St. between N. Michigan Ave. and N. State St. will be closed indefinitely due to damage.
N. Michigan Ave. from E. Pine St. to E. Bellevue St. will be closed until mid-day on Thursday, May 12.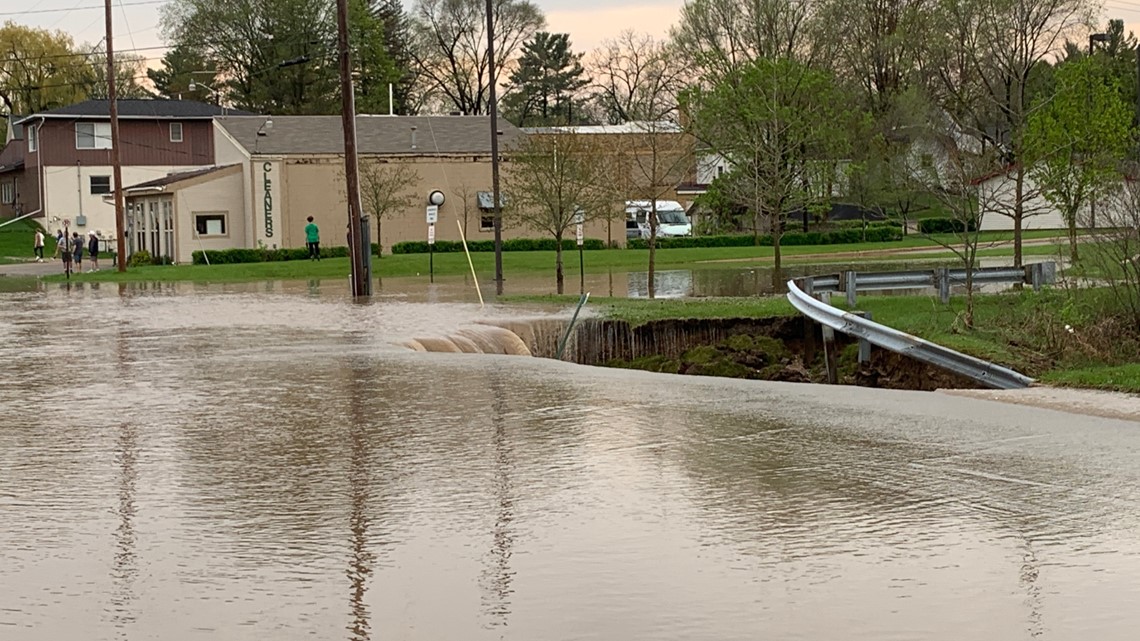 Drivers are reminded not to wade onto flooded roads, as the water can be deeper than it appears.