GRAND RAPIDS, Mich. —
What is a Clean Air Action Day?
A Clean Air Action Day is declared when ground-level ozone or particulate matter (such as fine particles from fireworks) is forecast to exceed air quality standards set by the federal government. A Clean Air Action Day has been declared.
What Types of Weather Patterns Contribute?
Generally, the weather pattern needs to be sunny, usually very warm or hot, with light winds or winds that come from urban and industrial areas to the southwest. Ozone 'blossoms' over the sunny skies of Lake Michigan and moves inland into West Michigan from Chicago, Milwaukee, and Gary, Indiana. On the other hand, clouds, precipitation and stronger winds tend wash out or mix in 'cleaner' air for lower levels of pollution.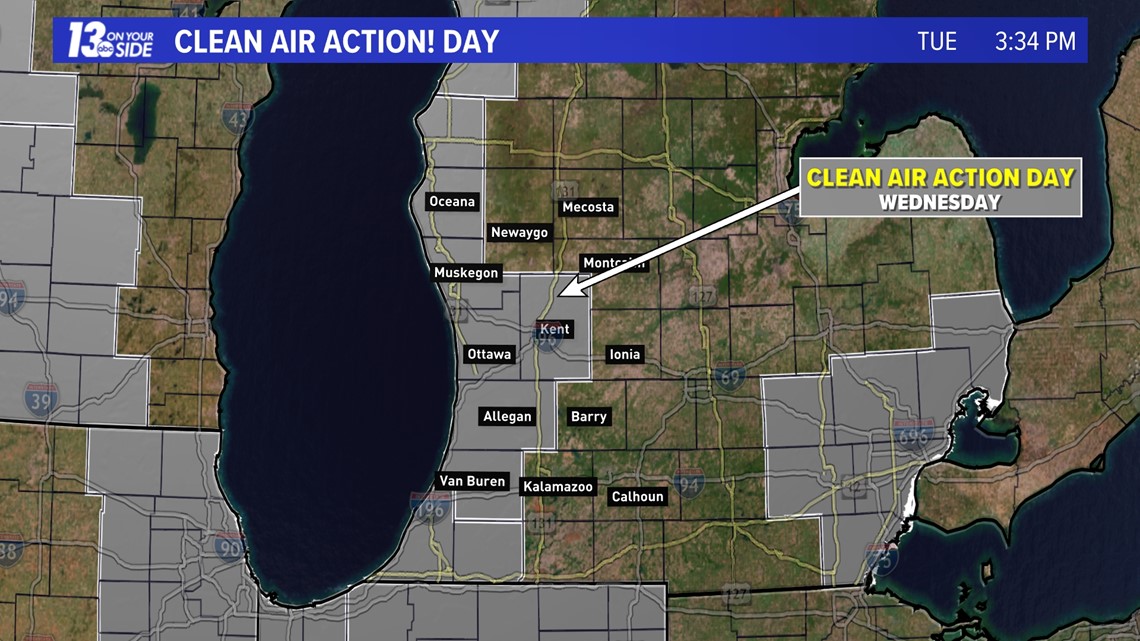 What is the Air Quality Forecast?
The air quality forecast is expected to be in the category defined as "Unhealthy for Sensitive Groups."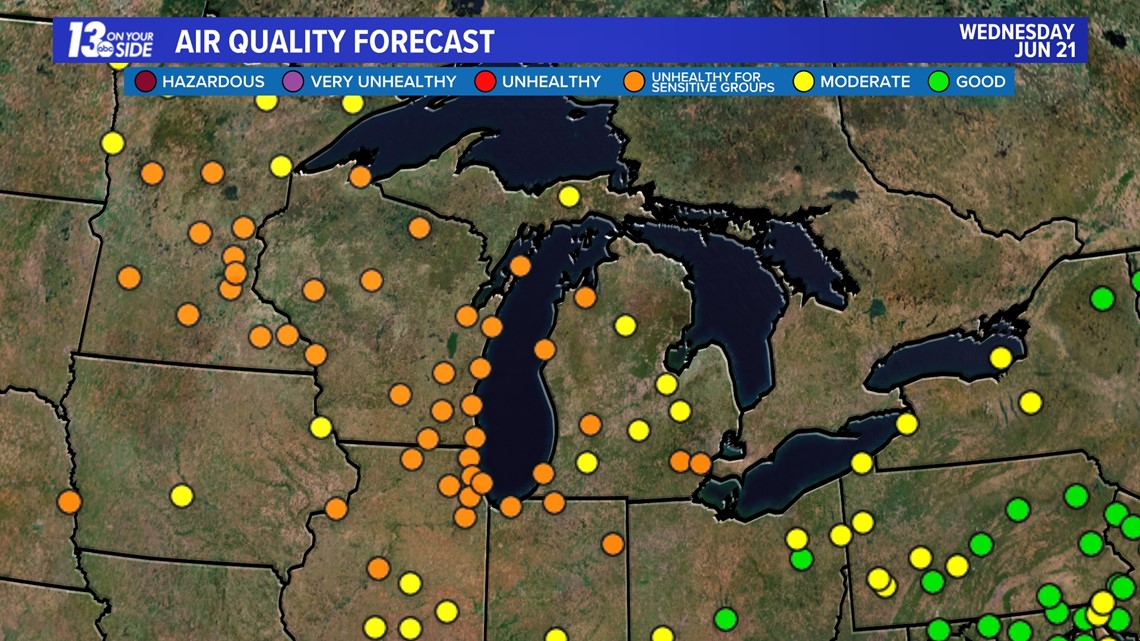 Where Can I Monitor the Current Air Quality?
There are several websites that have air quality information:
What Can I Do to Help Keep the Air Cleaner?
When a Clean Air Action Day is declared (usually the day before) you can help out in these ways:
Mow lawns and re-fuel vehicles after 6 p.m.
Use natural gas, propane gas or an electric outdoor grill. Avoid using light fluid to start your charcoal.
Walk or bike to work, or work from home.
Take mass transit to your destinations; there are free rides on the Rapid Bus and Max systems.
As always, watch the 13 On Your Side team of meteorologists for the latest weather updates.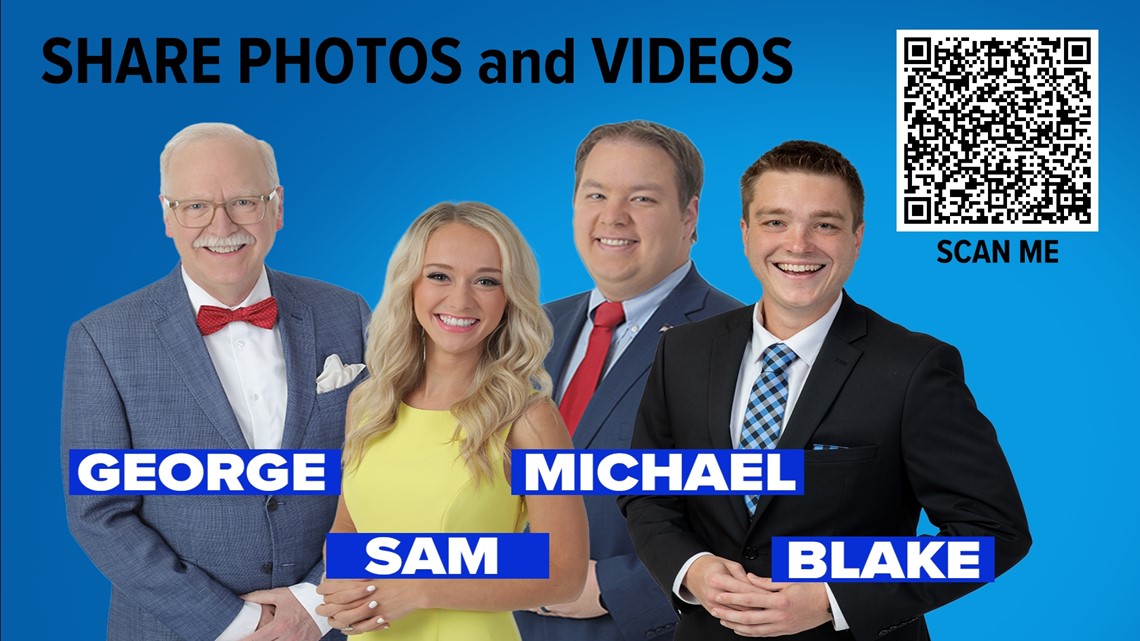 Chief Meteorologist George Lessens
George is a graduate of Penn State University working for 13 On Your Side for over 42 years. He is a Certified Broadcast Meteorologist (CBM), a thirteen-time MAB® Weathercast Award Winner, two-time EMMY® Award Winner, NATAS® Silver Circle Award Winner, and Weather-Ready Nation® Ambassador.