More sour grapes – that's what wine growers are preparing for as our climate continues to change. Kent County's Stoney Ridge Vineyards & Winery has been growing wine grapes for nearly a decade.
Owners Dale and Mary Flanery spoke about the landscape of West Michigan vineyards and the influence climate has on wine grapes. In this region, the vineyard is positioned to survive winters wrath.
"Well, as always, growing wine grapes in Michigan is a challenge to start with," Dale exclaimed.
"Right here in central west Michigan, there isn't a lot of vineyards established at this time. There's a few small growers, and everybody is pretty much focused on the cold hearty hybrids."
Our changing climate, however, has led to noticeable differences in the growing season, impacting wine grape production. Department of Horticulture Associate Professor Paolo Sabbatini, from the MSU Extension, explained two trends in West Michigan.
"Two things are very clear. First one is that we are getting more heat during the summer," Sabbatini said. "And the other thing we've seen is what we call the length of the season."
The length of the season, between the last frost in the spring and first frost in the fall, has increased by four weeks in the last 50 years. The average temperature during the growing season has also climbed by one to two degrees Fahrenheit.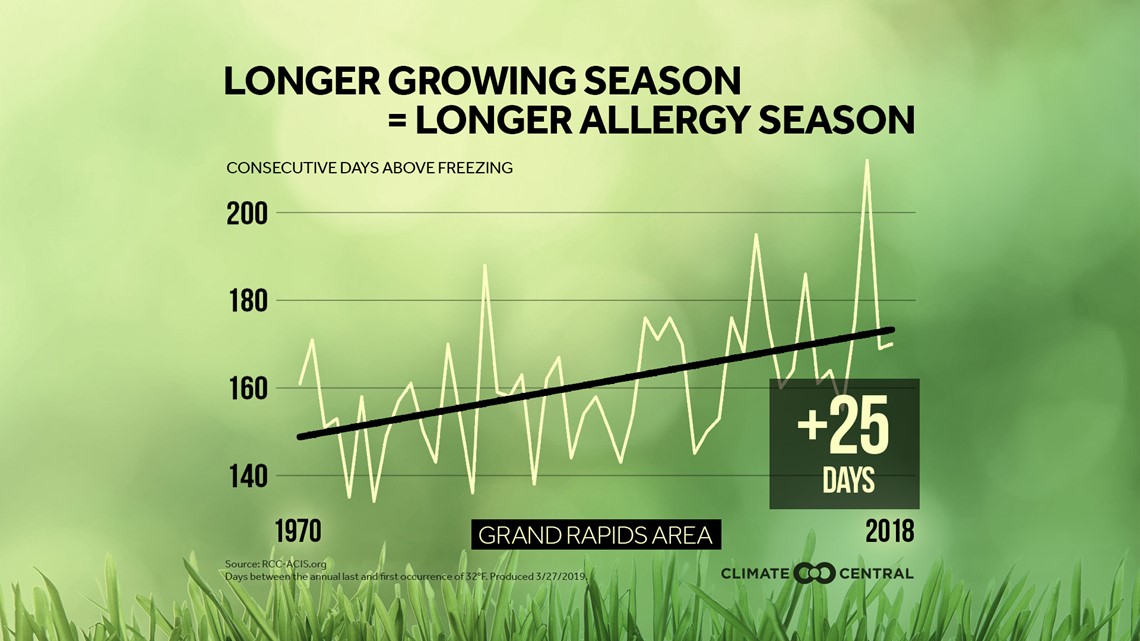 "That's all good for grape vines, that's very good. A little bit more heat, a longer season, means that growers can explore more in varieties that attest a higher heat requirement," Sabbatini explained.
Expanding the wine grape variety has been pondered on at Stoney Ridge Vineyards & Winery.
"When that change happens we'll start to see where we can grow some of those European varieties better in this region," Dale mentioned.
While the longer, warmer season can allow more wine grape variety, it also comes with notable negatives such as spring frost. More warm spring days above normal is encouraging earlier bud break, leaving West Michigan growers susceptible to frost; a problem seen this past spring.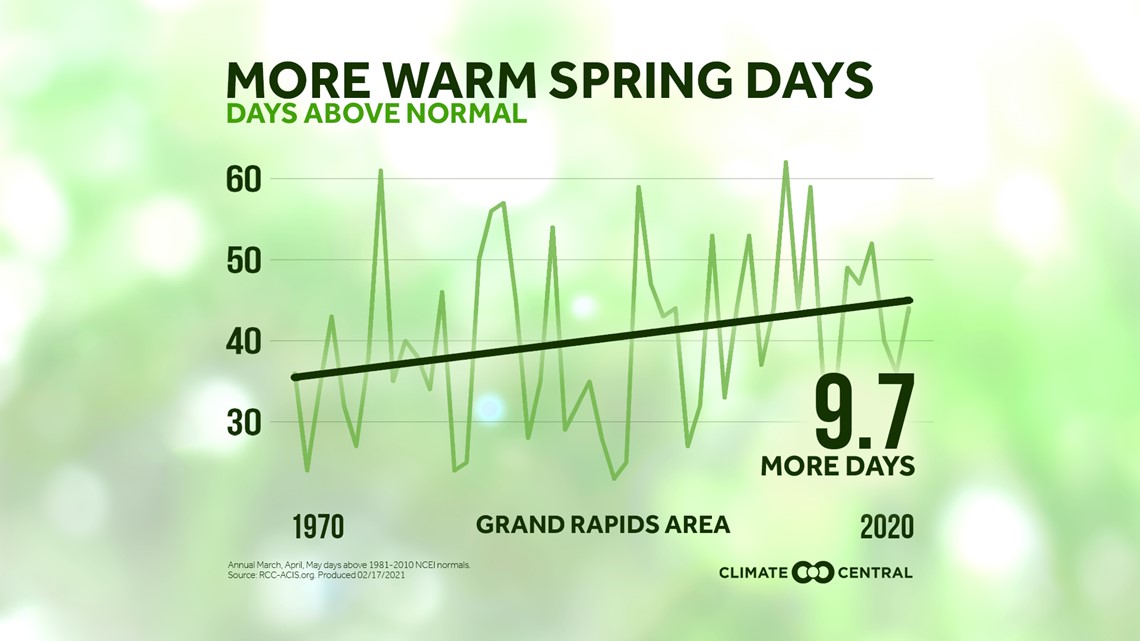 "We had a five day snap of temperatures below freezing, which at that point we were just starting bud break and bud push. We didn't feel we had a large impact on it at that point, but as the crop came in we've seen about a 30 percent reduction in our early varieties from a volume standpoint," Dale added.
The end of the growing season features a separate problem: rain, and more of it. West Michigan is averaging nearly four more heavy rain events per year since 1950.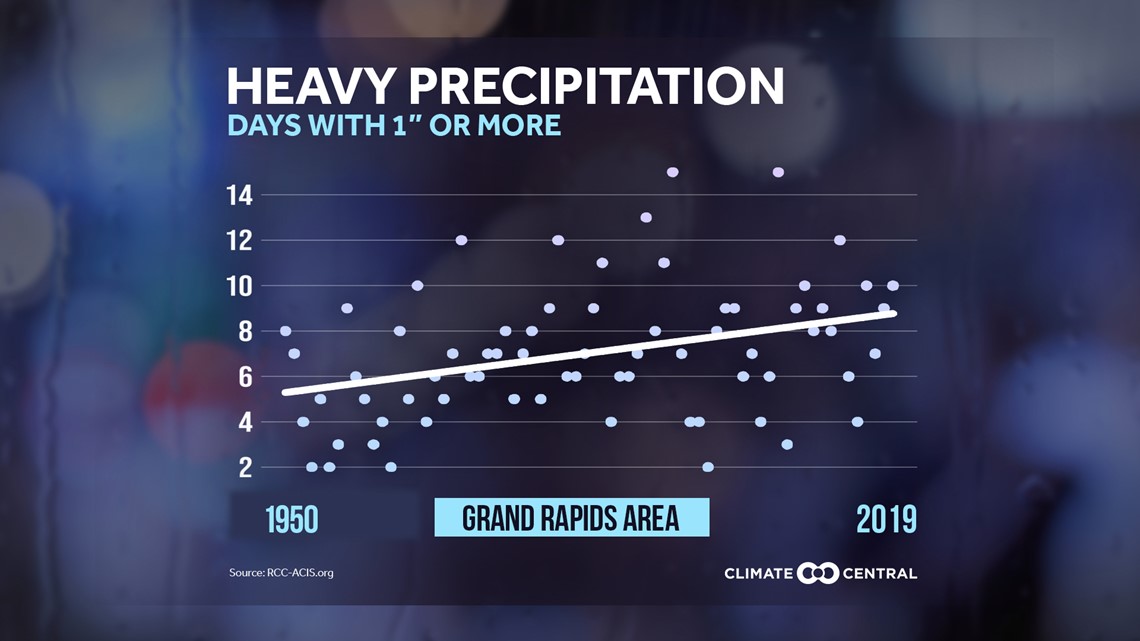 "It's not very good for grapes because grapes at the end of the season are very sensitive to rot," Sabbatini said.
Combating these challenges isn't an easy process but having a constant mindset to mitigate large impacts will give growers an edge.
"So choosing the right variety for your sight, thinking about what can be the challenges that climate will bring to you in the next future have been very good," Sabbatini adds.
For Dale and Mary, it's a year by year process.
"Well you know it's a funny thing, it's farming right. No matter what you do, you get to the end of the year, you analyze your crop, you analyze your yield and you say, 'Well, there's always next year.'"