GRAND RAPIDS, Mich. — After a very mild January with mainly above-average temperatures, we are ending the month on a very different note. A cold airmass is sinking into place this week with highs in the teens and twenties and overnight lows in the single-digits multiple nights.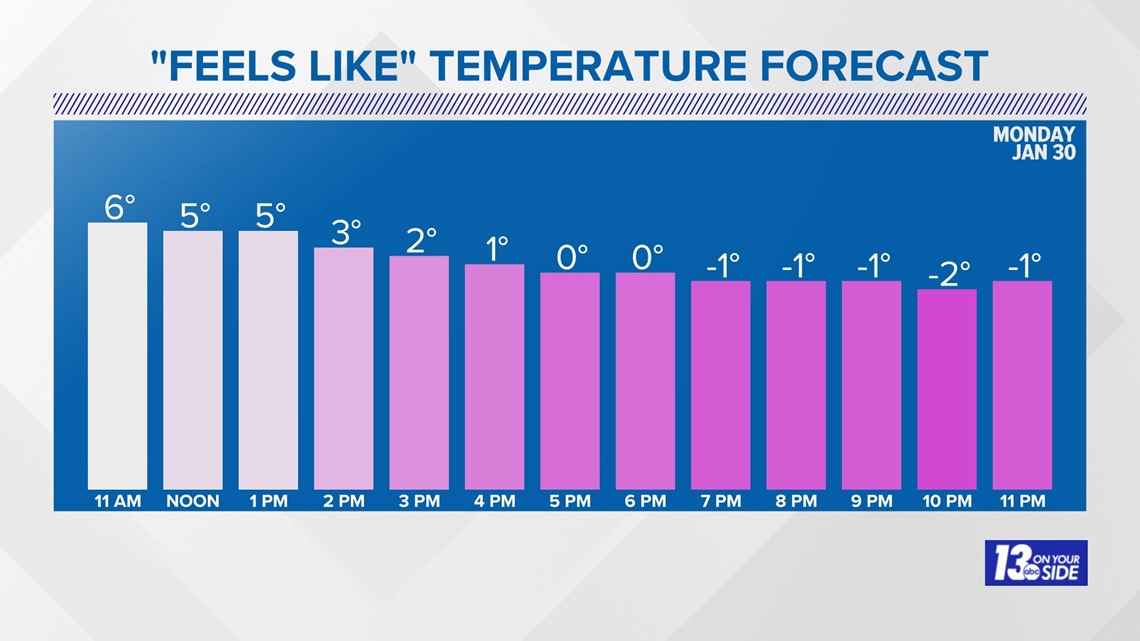 Monday night, we will have partly to mostly cloudy skies with light flurries possible. This will take our forecast low down to 4°. This winter season we have only dropped into single digits twice on Dec. 23 and 24. Furthermore, with winds out of the W-NW at 5 to 15 mph it will feel like sub-zero.
The last time we have fallen below 4°F in Grand Rapids was Feb. 14, 2022. Monday night will potentially be our coldest night in a little under a year.
This cold air extends into our afternoon hours Tuesday with feels-like conditions remaining in the single digits Needless to say, grab your warmest coat before walking out the door!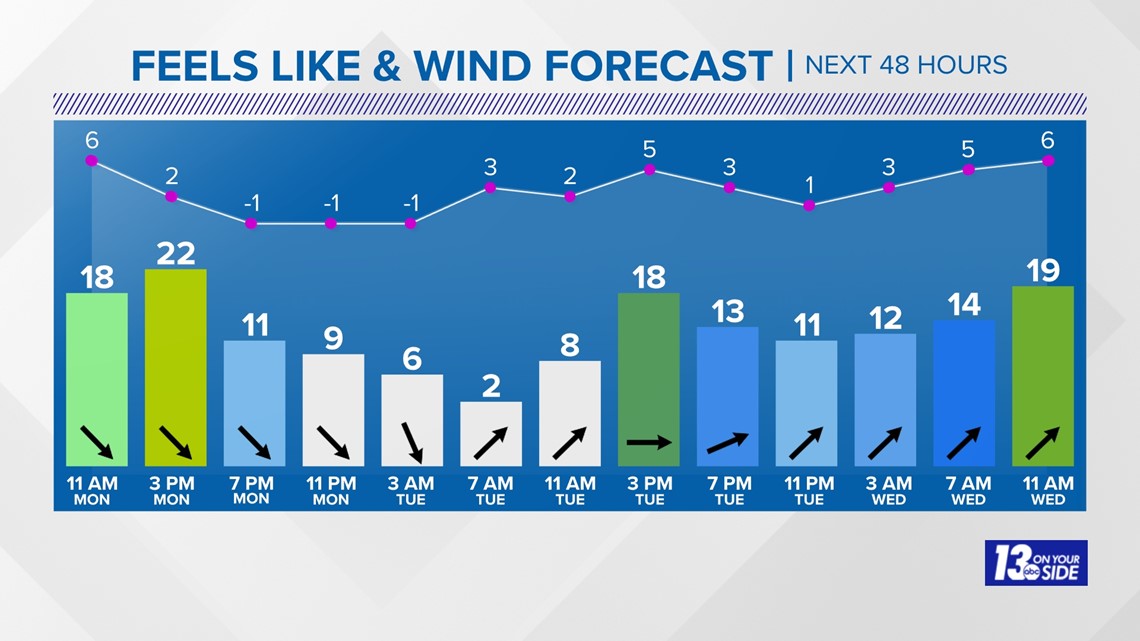 Our average overnight low is 17° this time of year, and we look to spend the majority of the next ten nights below that average.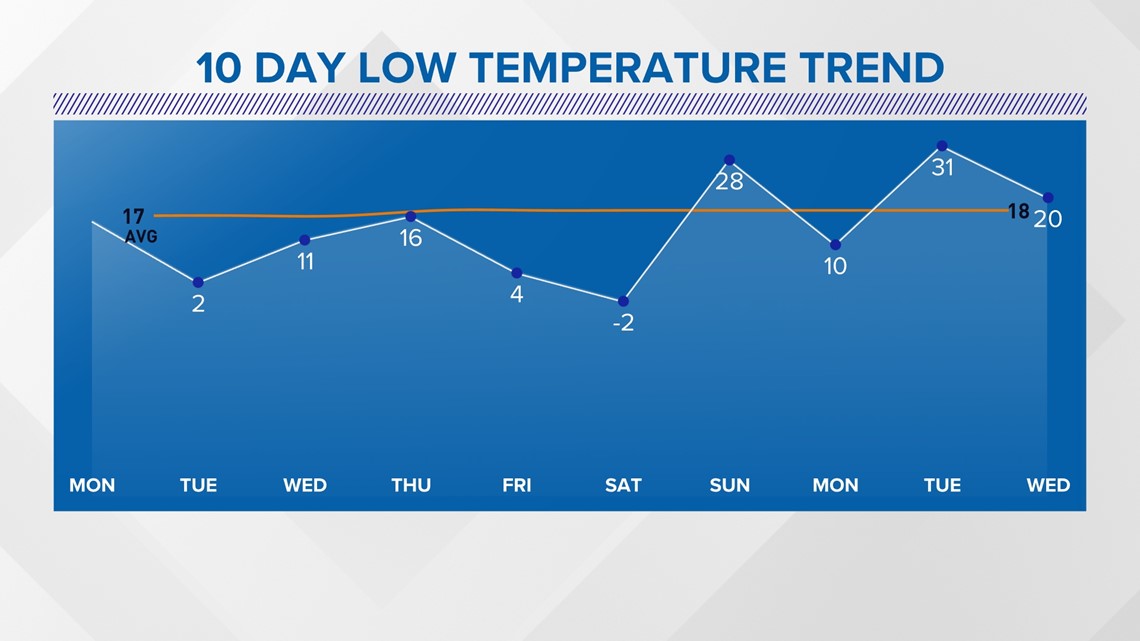 Our extended forecast continues to feature below-average temperatures. Saturday, Feb. 4 through Wednesday, Feb. 8 calls for below average temperatures and near average precipitation. Average highs are around 31-32° with an average precipitation of 0.36" and an average snowfall of 3.4".
There is good news, though, for those who don't want to see this arctic blast of air. Our 8 to 14-day outlooks feature some warmth. Monday, Feb. 6 through Sunday, Feb. 12 calls for above average temperatures and above average precipitation. Average highs are around 32-33° with an average precipitation of 0.52" and an average snowfall of 4.6".