MICHIGAN, USA — If you're thinking about heading to the lakeshore Monday, be aware of dangerous currents and large waves that are expected to continue on Lake Michigan. With pleasant weather expected today, many may be flocking to the beach, making it even more important to heed to lake conditions.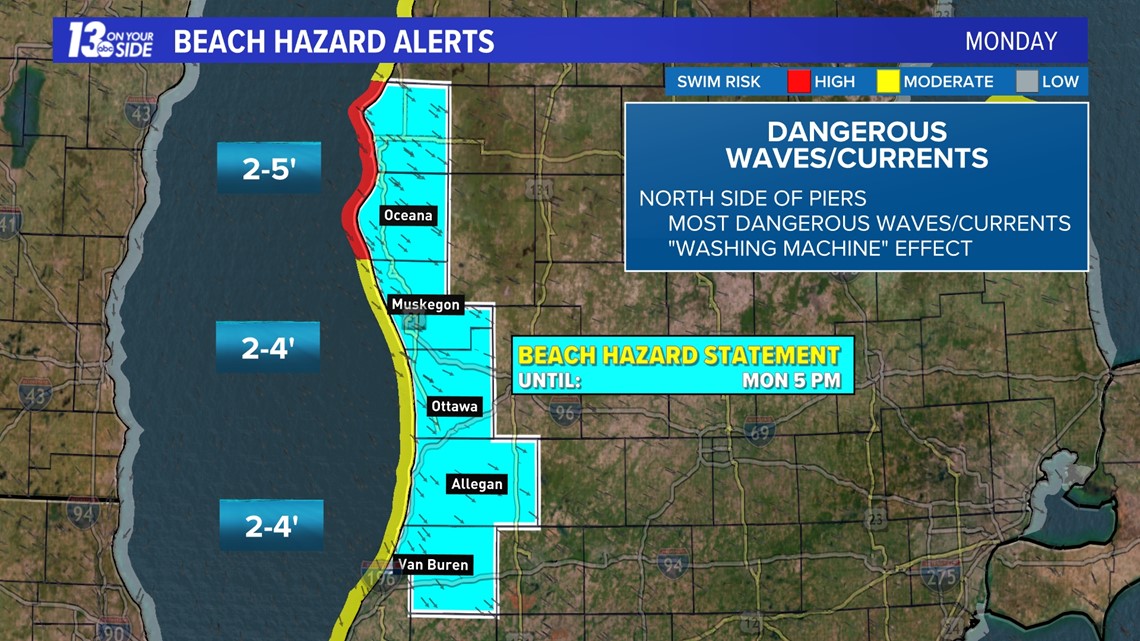 Winds will be out of the northwest, with gusts peaking to 20-25 mph this afternoon. This will lead to the most dangerous waves and currents on the north side of piers and structures.
The risk will be greatest near and north of Holland, especially Mason and Oceana counties, where the highest waves of 2 to 5 feet are expected. Beaches of most concern include Stearns Park in Ludington, Mears State Park in Pentwater, Muskegon State Park and Holland State Park. Elsewhere, waves of 2 to 4 feet are expected. North Beach in South Haven is another place of concern where dangerous currents could occur.
The National Weather Service is encouraging Michiganders to avoid swimming or going in Lake Michigan while the warning is in effect. Piers should also be avoided, as high waves can wash over the pier and sweep beachgoers off.
For boaters, a Small Craft Advisory is in effect until 5 p.m. Monday as well. Inexperienced mariners, especially those operating smaller vessels, should avoid navigating in hazardous conditions.
Lakeshore conditions will improve late Monday, and especially by Tuesday, with waves diminishing to 1 to 2 feet.
Rip currents are common along Lake Michigan's shore. Strong currents can pull swimmers further out into the water. If you find yourself in a rip current, do not fight it. Instead: Flip, Float and Follow. That means flip over onto your back, float and follow the current.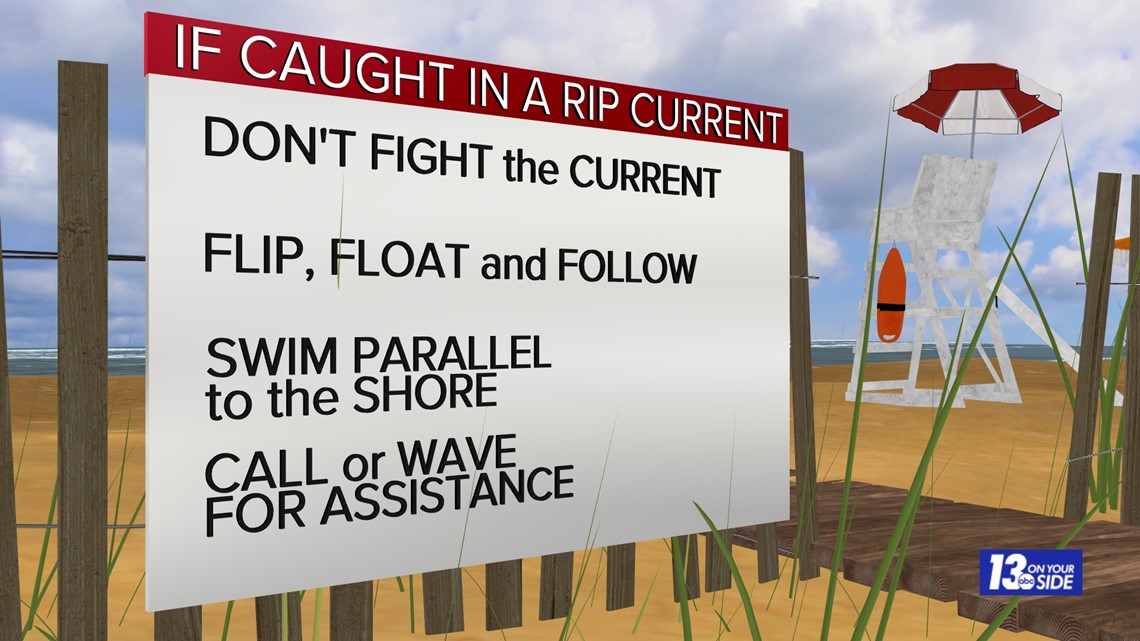 Beachgoers should also know about Michigan's flag system. Red flags are like stop signs. They mean conditions are ripe for danger. Stay on the beach and do not enter the water.
Yellow flags mean to be cautious. Watch for dangerous currents and be aware of changing weather patterns.
Green flags mean go for it! Just know that conditions can rapidly change and you should always be checking in.