GRAND RAPIDS, Mich. — Pumpkin spice lattes and candy corn often mark the transition from summer to fall along with cooler temperatures. That will certainly be the case this year as we jump on the fall roller coaster ride.
High temperatures fall from the low 80s to the lows 60s starting Thursday, the official start of astronomical fall at 9:04 pm. Our average high temperature for this time of year is typically around 70°. But this year we will quickly tumble from warmer-than-average conditions to well below average in a matter of 24 hours.
Both Thursday and Friday will drop to around 60° to the low 60s. A more-seasonal airmass settles into place by the weekend, followed by another cool down next week.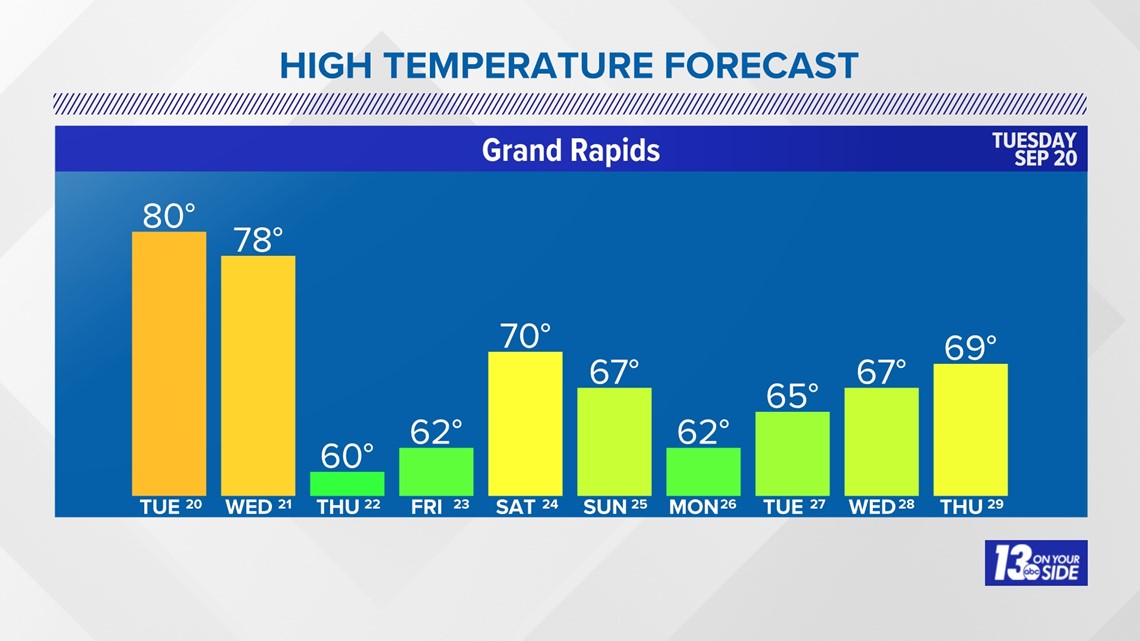 You will certainly want to grab a jacket or sweater for the morning hours. Overnight lows will range from the mid-40s to the low 50s, making for a brisk morning across the region.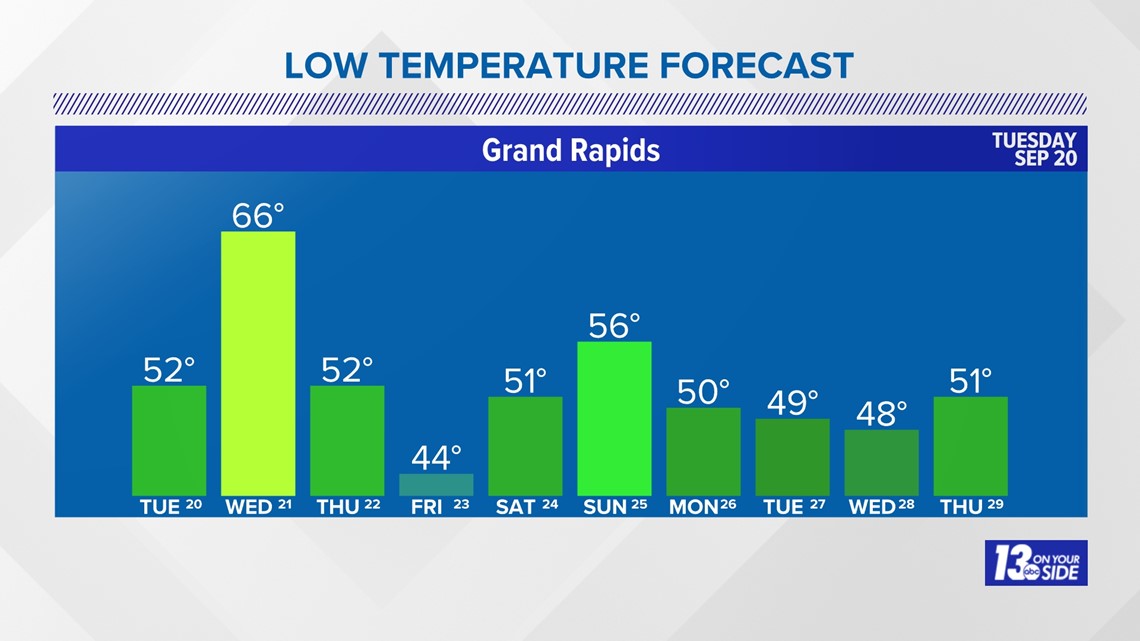 Along with these temperature swings, we will have some chances for rainfall in the forecast. Tuesday and perhaps Wednesday will bring scattered thunderstorms. Thursday, because of cool air moving over warmer Lake Michigan lake-effect rain showers are possible at the lakeshore. That's a term we haven't had to use in a while!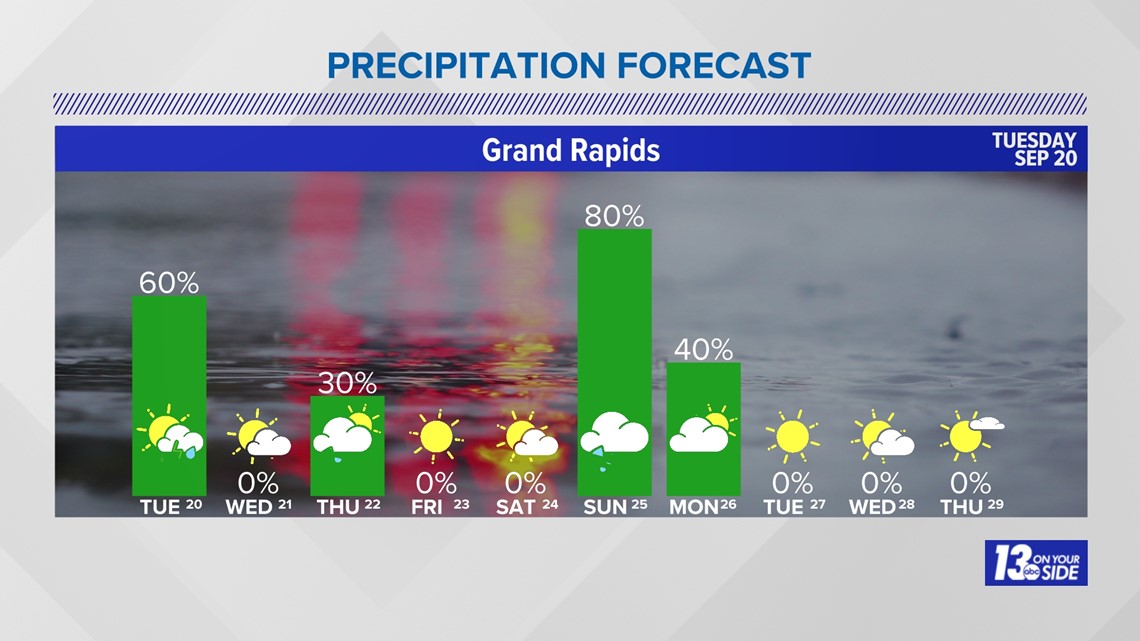 Overall, fall is on its way and Mother Nature is following suit. Continue to check in for the latest forecast as we update it multiple times a day.