GRAND RAPIDS, Mich. — As of 9 a.m. Tuesday, Grand Rapids registers as the city with the worst air quality in the United States. This puts the area in a 'Very Unhealthy' category, meaning people with respiratory issues, children, and older adults should avoid physical activities outdoors. Everyone else should avoid strenuous activity outside and keep any outdoor time short.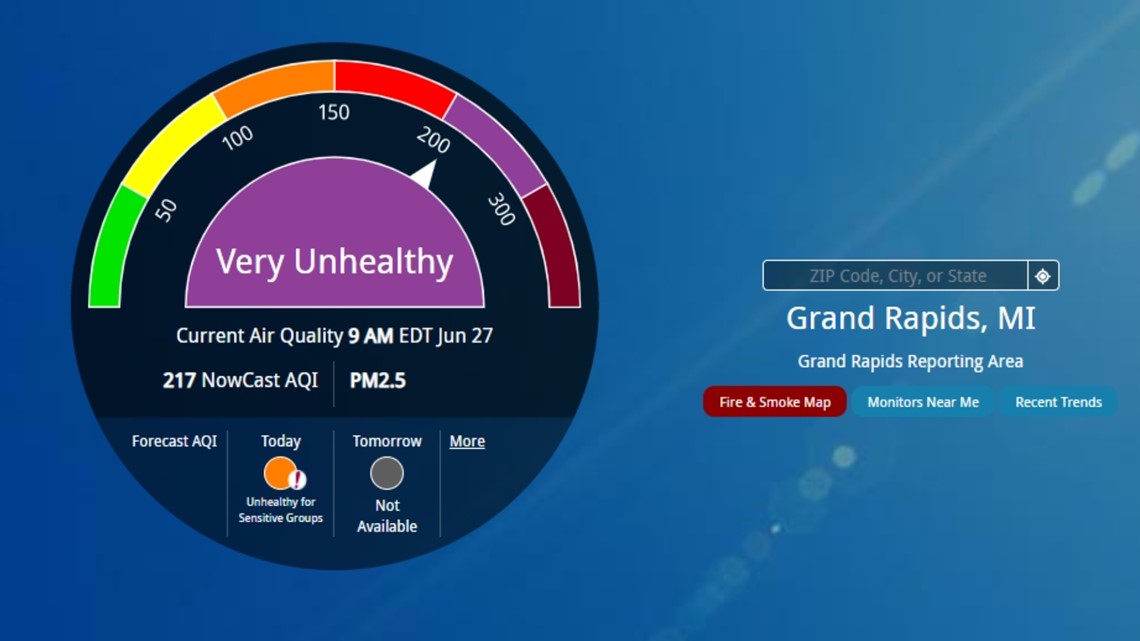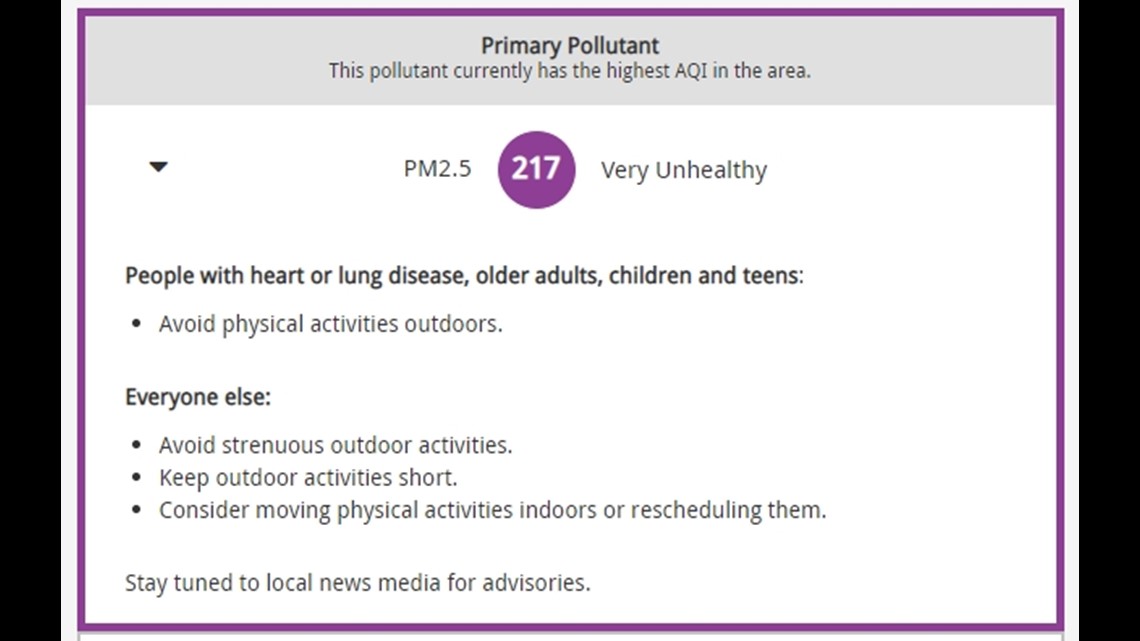 This comes as wildfire smoke from Quebec has traveled to Michigan, and is being mixed down to the surface, reducing visibility and air quality across the state.
As of now, forecast models are showing the wildfire to thicken throughout the next several hours—into Tuesday afternoon—then exit the area overnight tonight into tomorrow, leaving us with just hazy conditions for your Wednesday.
EGLE suggests avoiding prolonged exposure outside as some areas, such as Grand Rapids and Kalamazoo, could rank in the worst possible category for air quality throughout the day.
Children, the elderly and people with heart or lung diseases should avoid strenuous outdoor activities and consider moving physical activities indoors or rescheduling. Everyone should choose less strenuous activities and should limit the amount of time they are active outside.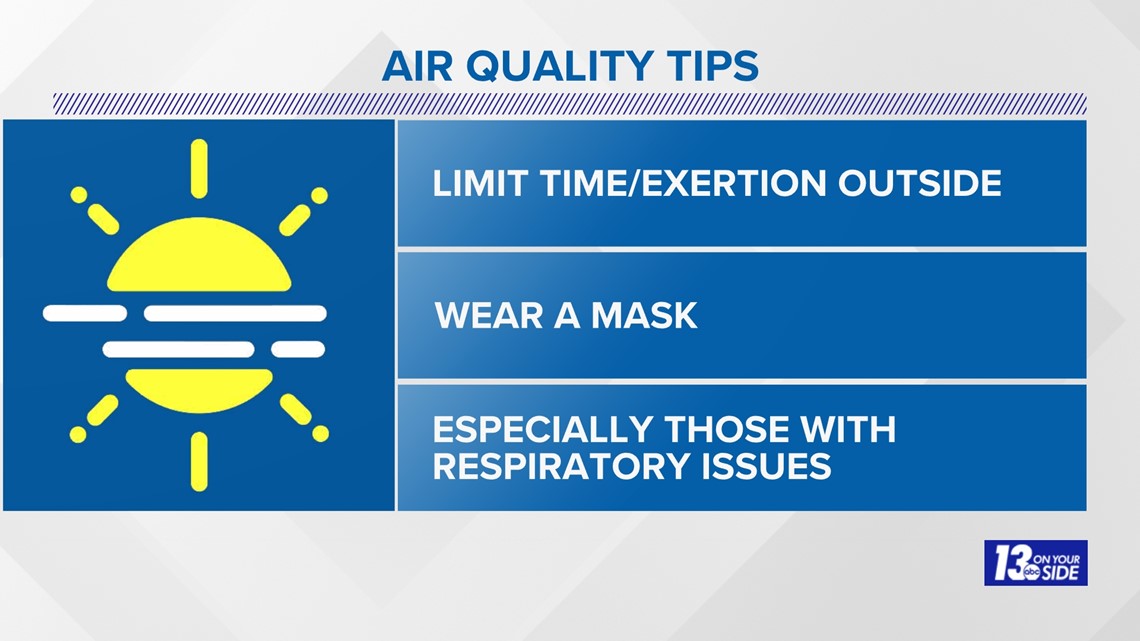 A Clean Air Action Day is declared when ground-level ozone or particulate matter (such as fine particles from wildfire) is forecast to exceed air quality standards set by the federal government. A Clean Air Action Day has been declared for the entire state of Michigan for today and tomorrow.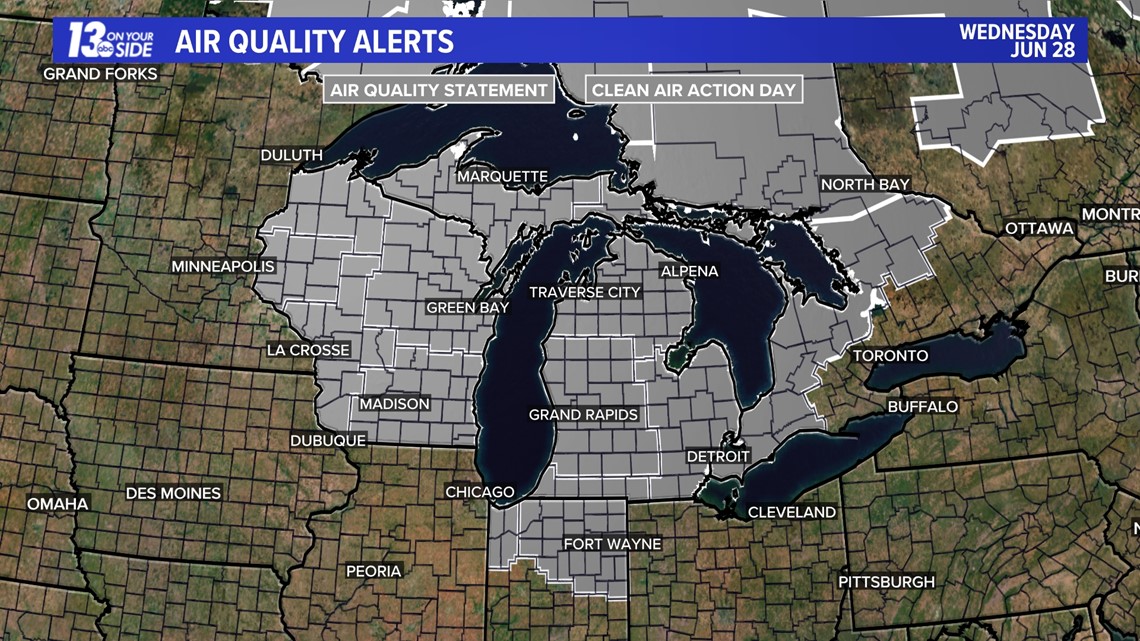 When a Clean Air Action Day is declared (usually the day before) you can help out in these ways:
Mow lawns and re-fuel vehicles after 6 p.m.
Use natural gas, propane gas or an electric outdoor grill. Avoid using lighter fluid to start your charcoal.
Walk or bike to work, or work from home.
Take mass transit to your destinations; there are free rides on the Rapid Bus and Max systems.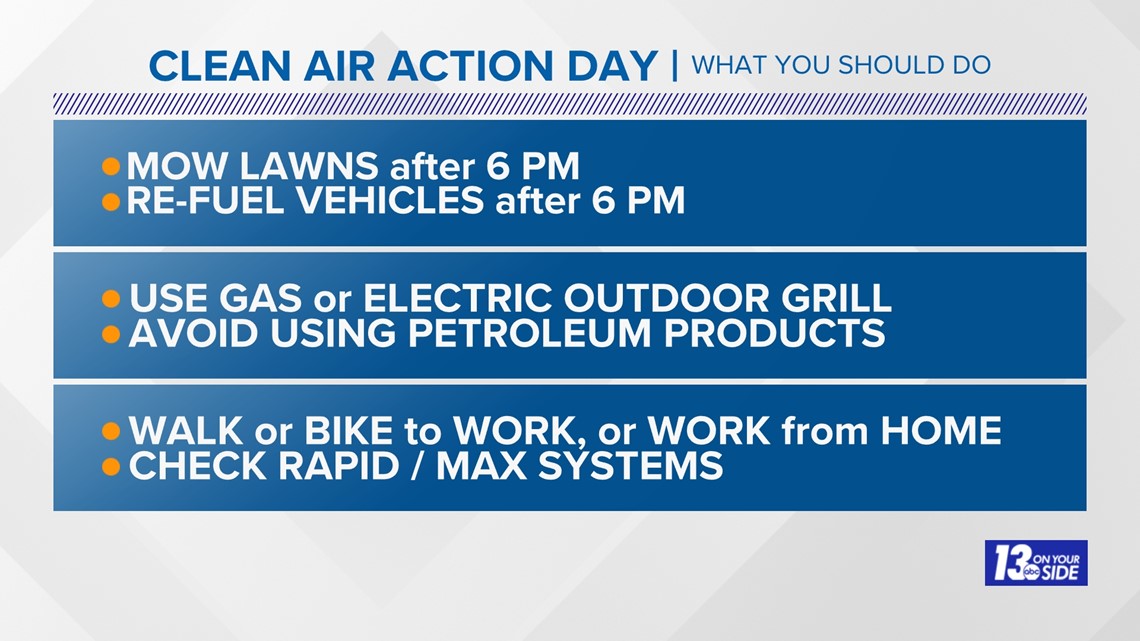 There are several websites that have air quality information: