MICHIGAN, USA — It'll be another rain-free week across West Michigan, but hazy conditions have returned and will likely remain in some capacity the next several days.
While crews battled a large wildfire in Crawford County over the weekend, and still remains partially uncontained, the smoke and resultant haze originates from wildfires across Canada.
Expect a milkier or whitish appearance to the sky, along with a vibrant sunrise and sunset. This is because sunlight naturally interacts with small particles in the atmosphere and scatters colors. The smoke that is suspended in the atmosphere causes red colors to become more predominant during dawn and dusk.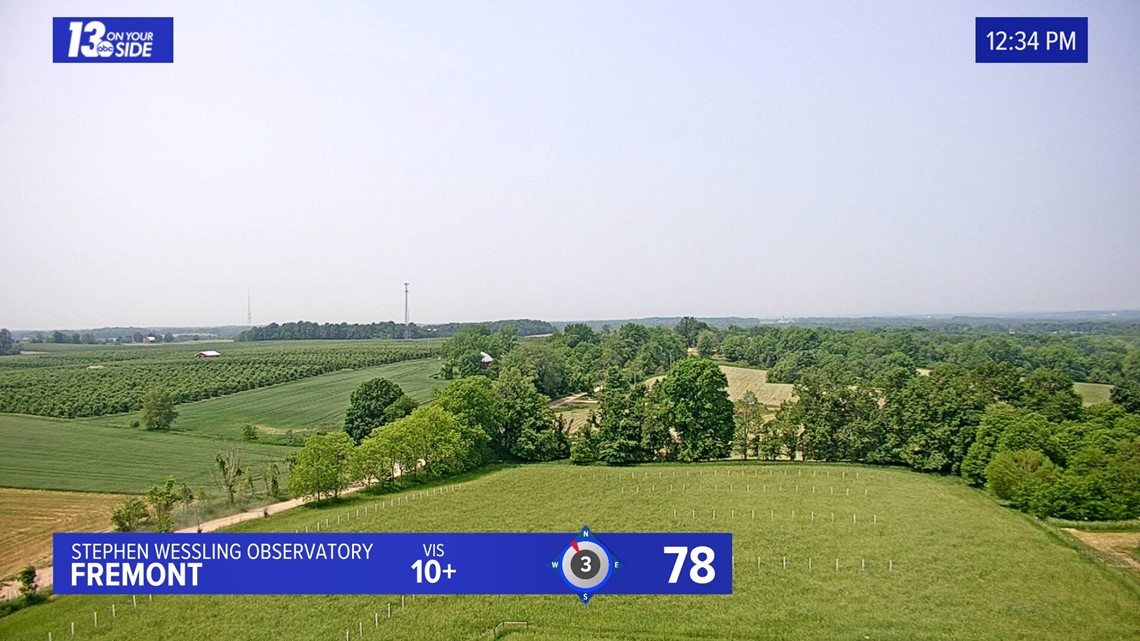 It is possible to smell the smoke when the highest concentrations of smoke drifts across West Michigan. However, most of the expected smoke will not mix to the surface, meaning minimal impacts to people.
Despite the smoke/haze originating from Canada, fire danger across the entire state of Michigan remains at a 'Extreme' level – the highest level issued from the Department of Natural Resources. No Fire Watch or Warning has been issued Monday – due to the lack of wind – but will likely reappear this week as the combination of warm temperatures, low humidity and gustier winds are all achieved.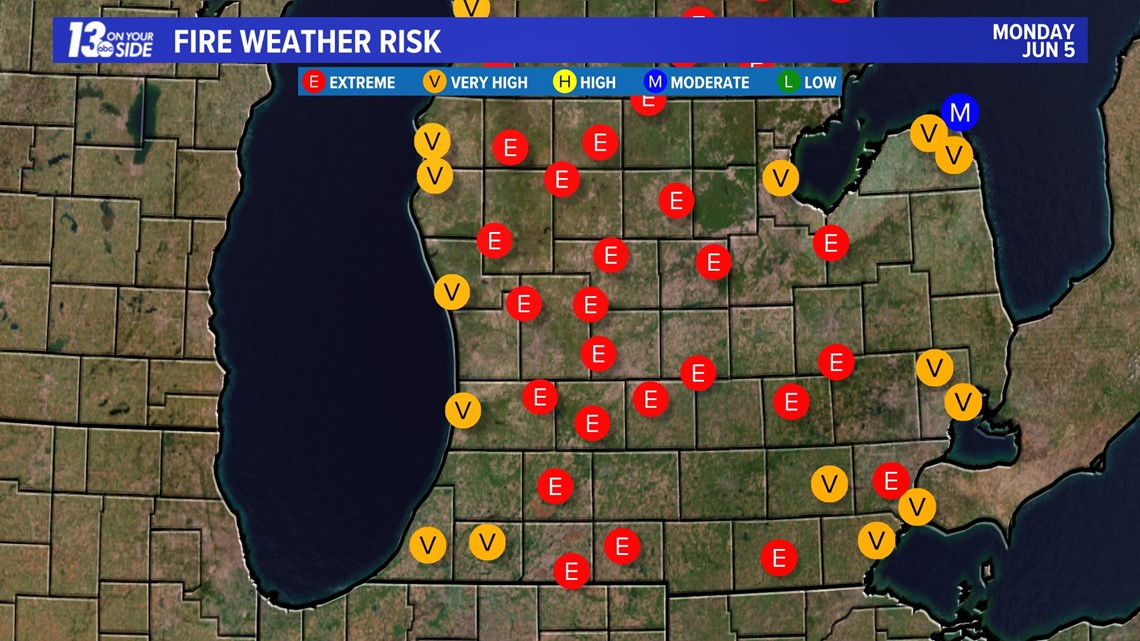 One thing that'll bother many the rest of the week – pollen. With little to no rain in the forecast until the weekend, those that suffer from allergies will continue to be inconvenienced.