GRAND RAPIDS, Mich — Rinse and repeat, the heat continues.
Relief from the heat is on the horizon, but the impacts felt from the lack of rain will likely continue throughout the extended forecast.
For three days straight Muskegon has broken its record-high temperature and will likely do so Friday and Saturday. Yesterday, nearly the entire lower peninsula hit 90°, including Grand Rapids, Ionia, Holland, Kalamazoo, Muskegon, and Fremont. This'll be commonplace again to wrap up the week and into the weekend.
Putting this in perspective, average high temperatures for early June are in the middle 70s. This stretch of hot weather puts West Michigan 10° to 20° above average.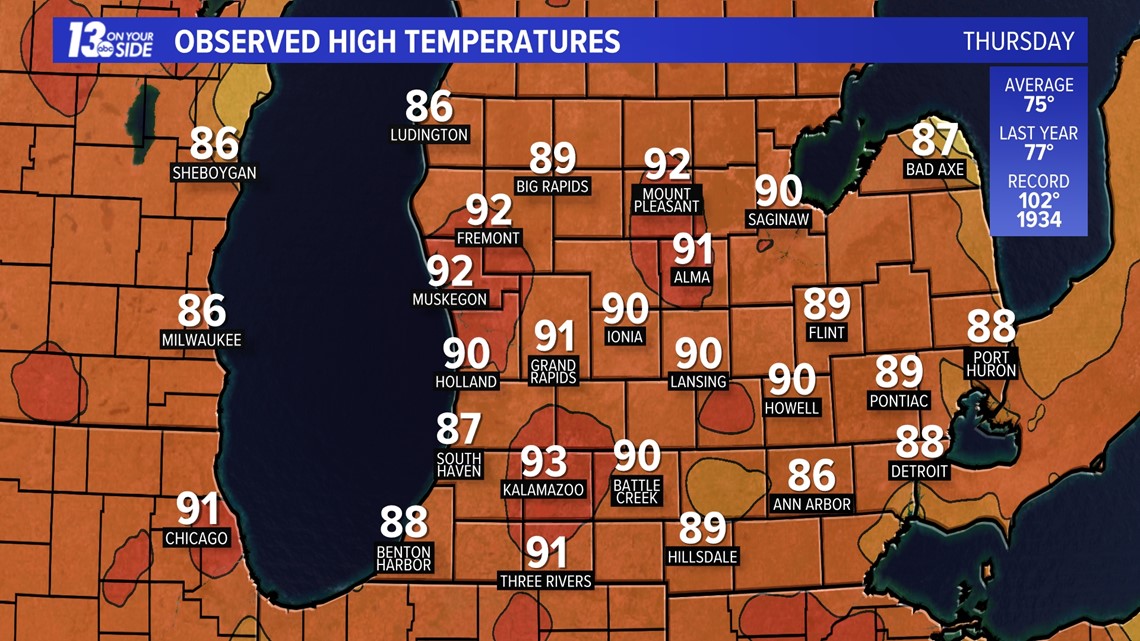 Friday will likely be slightly warmer, with temperatures returning into the low to mid-90s. Unlike Thursday, no pop-up showers or thunderstorms are expected across West Michigan.
Holland and Muskegon will likely break their record-high temperature this afternoon - this would be the fourth straight day of breaking a record-high temperature at Muskegon. Grand Rapids has an outside chance of breaking the record, while Kalamazoo will remain several degrees shy.
Here's a look at our forecast high vs. our record highs for June 2nd: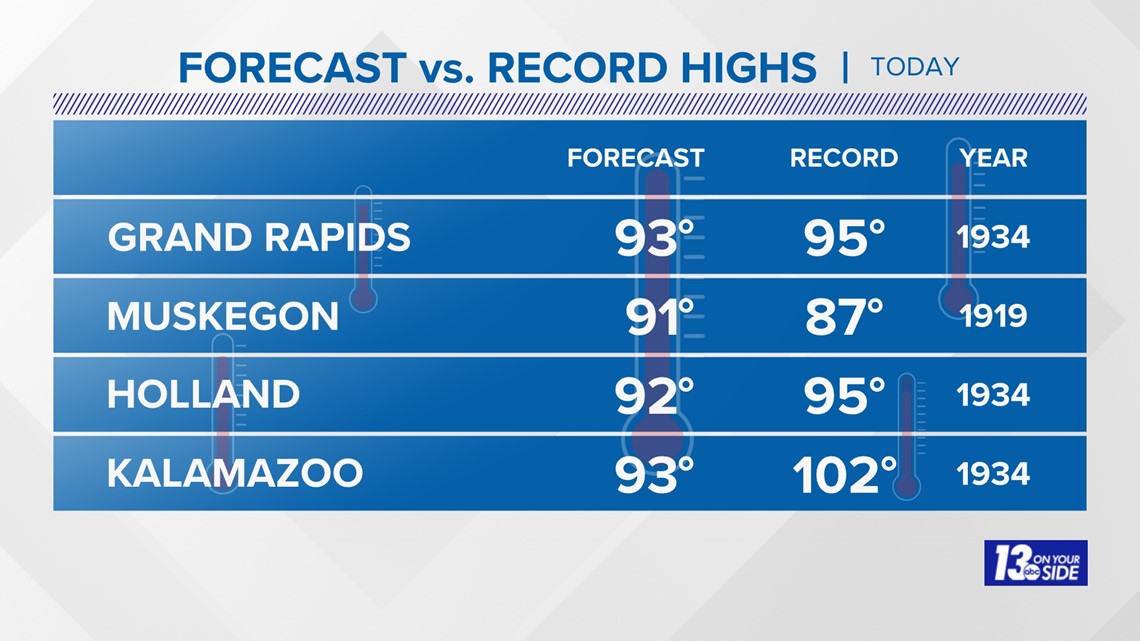 Saturday will be just as hot, with highs around 90°, if not even into the lower 90s. The difference with tomorrow is that the chance of a pop-up thunderstorm returns after 3 pm. This is due to extra moisture in the atmosphere and a very weak cold front providing forcing, along with interaction with the lake breeze. As like earlier this week, coverage of thunderstorms will be hit or miss, with much of West Michigan remaining dry. No severe weather is expected, but small hail is possible in any thunderstorm that does develop.
Sunday will be technically cooler, but remain warm and above-average for early June, as daytime temperatures reach the middle 80s. West Michigan will return to a much drier airmass on Sunday, meaning no chance of rain or thunderstorms to end the weekend.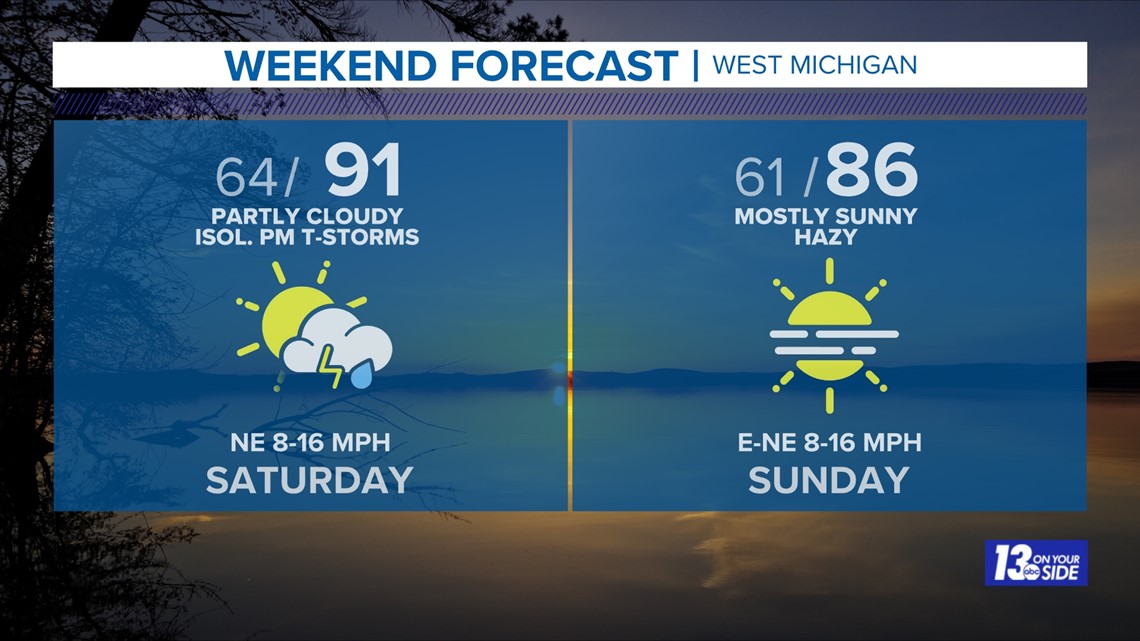 Relief from the harsh heat arrives on Monday and will continue much of the week. Monday and Tuesday feature daytime temperatures in the lower 80s, with 70s returning on Wednesday.
One important note is that while temperatures will cool off by next week, the chance of meaningful rain remains meager. Outside of the pop-up thunderstorm risk Saturday afternoon, West Michigan will likely go another week with little to no rainfall. Coming off one of the driest months of May, This'll continue to put additional strain on agriculture and wildland fire management.